Spot X Two-Way Satellite Messenger Review
I was elk hunting in Colorado by myself last year. I was miles from anyone, and I was miles from the nearest road. But, I heard there were elk in this area and I wanted to check it out. There was a broken shale mountain face that I had to cross to get to my destination. Rocks, some the size of an ATV, shifted with every step. I was about halfway up the mountain when the thought occurred to me that this might not be a good idea. If I wedged an ankle between shifting boulders and got stuck, or worse broke my leg, I had zero cell coverage and had no way to summon help. It was at that midpoint on the mountain that I decided I needed to both up my life insurance and look into a satellite communicator. I did a ton of research and settled on the Spot X Two-Way Satellite Messenger. Following is my Spot X review.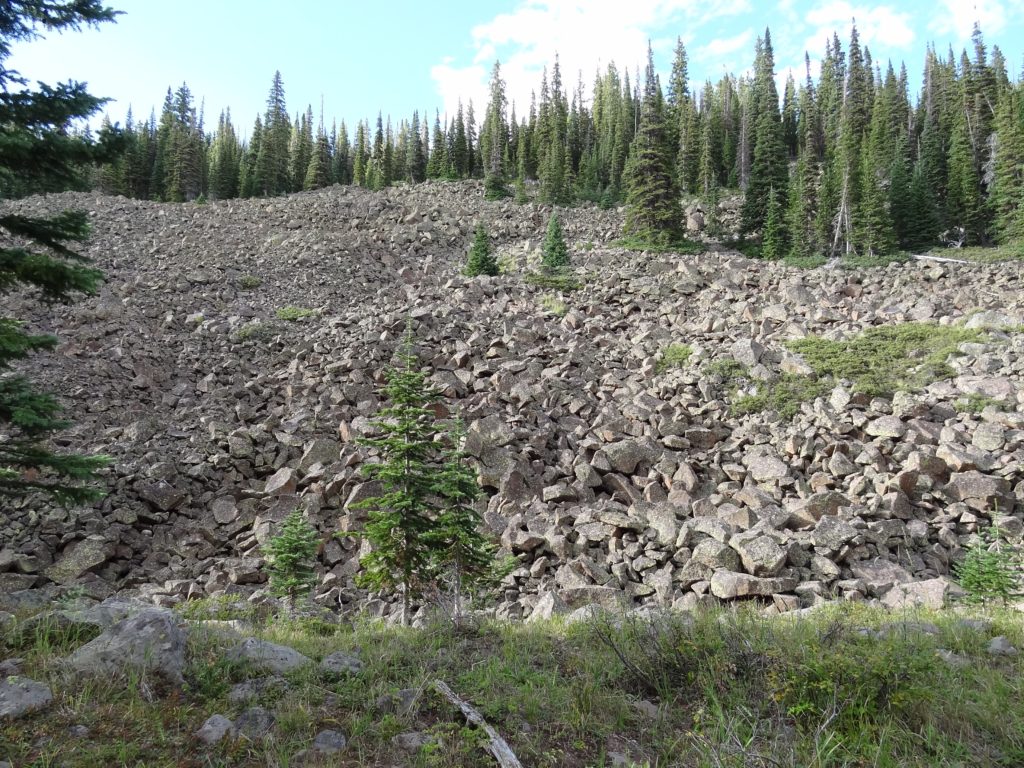 Overview
I've thought about purchasing a Spot device in the past, but I've always had two big barriers:
1.) I wanted a way to communicate, with my family and hunting partners, not just a device to call in the cavalry if the "SHTF".
2.) I didn't want to pay an annual fee for a device that I was only going to use for maybe one month of the year.
The Spot X solves both of those issues. It's a true satellite text messenger that still has SOS capabilities to summon search and rescue. The Spot X also launched with a service plan that allows the choice between an annual plan or you can purchase a month at a time based on your needs. While Spot X has a lot of functionality for the backcountry user, I mainly used mine for two-way messaging. (Thankfully I did not need to use the SOS function).
Not an iPhone
As we evaluate the Spot X as a Two Way Messanger, it's important to understand what it's not. It's not your iPhone and it works completely differently. Your iPhone uses a combination of a cellular network and WiFi to send and receive text messages. It's almost instantaneous.
The Spot X uses a combination of GPS satellites and Globalstar communication satellites to find your position and send and receive messages. A text message from your Spot X device has a lot more steps to go through to than your iPhone. The round trip time to send and receive a message is measured in minutes, not seconds like your iPhone.
I've seen a few negative reviews for the Spot X, but in my opinion, the negative reviews can be attributed to expecting the device to be something it was not designed to be, or simple user error. As an example, I've seen cases of people trying to use their Spot X inside a building, (you can only use it outside as it needs to be able to "see" a satellite).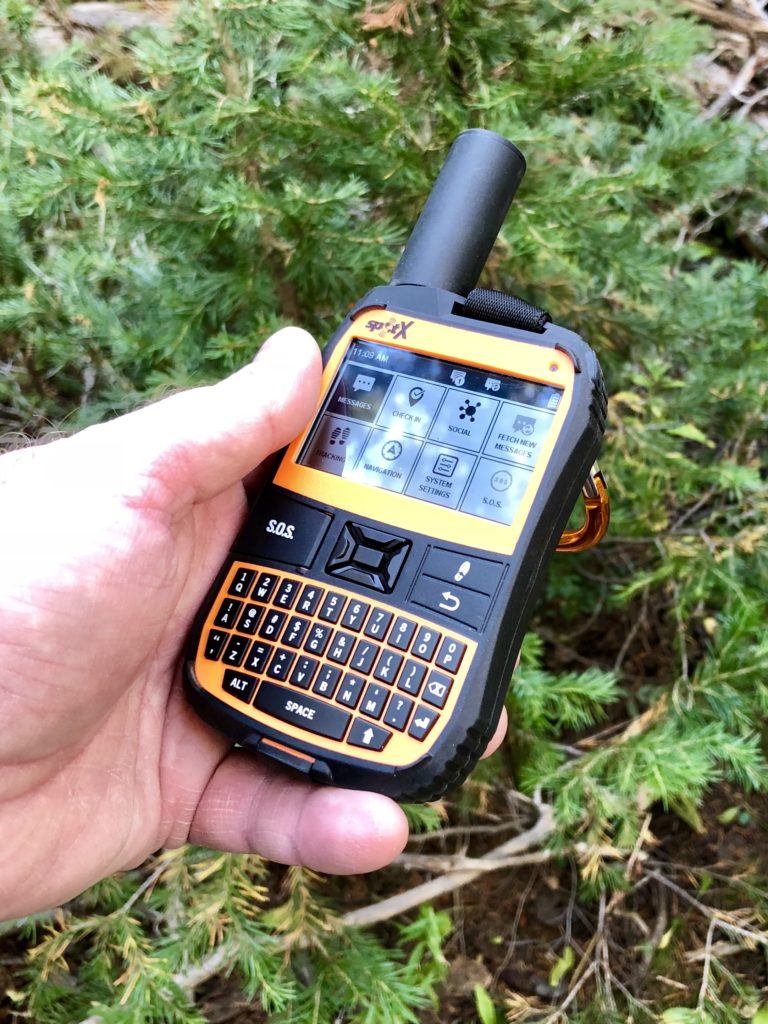 Spot X Two Way Messenger Features
MESSAGE – Exchange messages with any cell phone number or email address from virtually anywhere in the world.
TRACKING – Select from 2½, 5, 10, 30 or 60-minute tracking intervals, and let family, friends and other adventurers follow your progress with SPOT's easy-to-use Google Maps™ interface.
COMPASS – Built-in compass and programmable waypoints to help you navigate.
S.O.S. – Send an S.O.S. to the 24/7 Search & Rescue center, message back and forth about the nature of your emergency, and receive a confirmation when help is on the way. S.O.S.
POST TO SOCIAL – Link your social accounts to keep your friends and family in the know wherever you go. Post to Social
CHECK IN  – Quickly and easily let everyone know you're OK.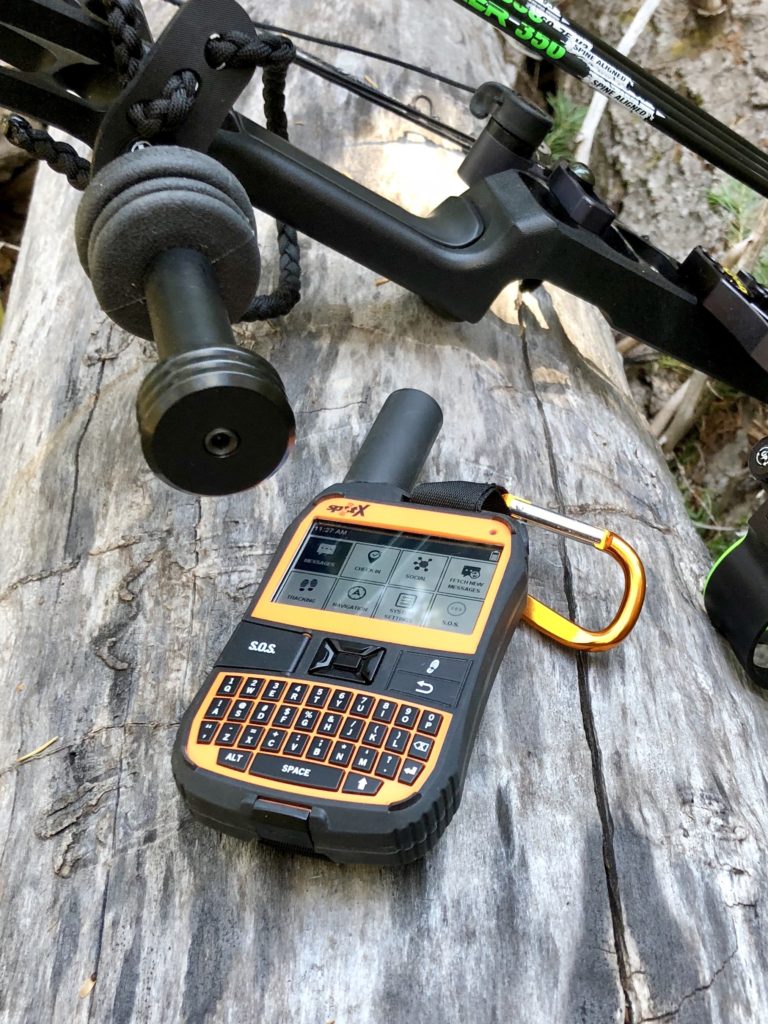 Pros
Form Factor – I really like the form factor of the Spot X. It's a rugged little device that weighs next to nothing.
Battery – The battery charge lasts forever. (Well not forever, but it lasts a really long time).
Customer Service – I've been really impressed with the customer service at Spot. When I've had questions they've been incredibly responsive. Further, they're continually upgrading the software of the device, the most current software version solves some early usability issues that I observed.
Desktop Application – I like that I can manage contacts on the desktop application and upload them to my device.
Potential Improvements
Keyboard – This is not likely an issue for everyone, but my fat fingers had some difficulty cranking out messages on the keyboard. That said, I really think this device is all about quick messages like "Meet me at truck", or "I'm OK". Spot allows you to create your own preset messages that you can upload from the app and then select from your device to minimize the need to type.
Font Size –  My forty-something eyes have to squint a bit to read the type. If you're getting long in the tooth, you'll need your cheaters to use this device.
Use Cases
While I originally wanted a Spot X for backcountry elk hunting, I've been surprised at the additional use cases I've found. There are still lots of places in this world where your cell phone doesn't work, but your Spot X will. I recently used my Spot X on a Northern Minnesota grouse hunt where I was hunting by myself in an area with zero cell coverage. It will also be in my blind bag on an upcoming Canadian duck hunting trip.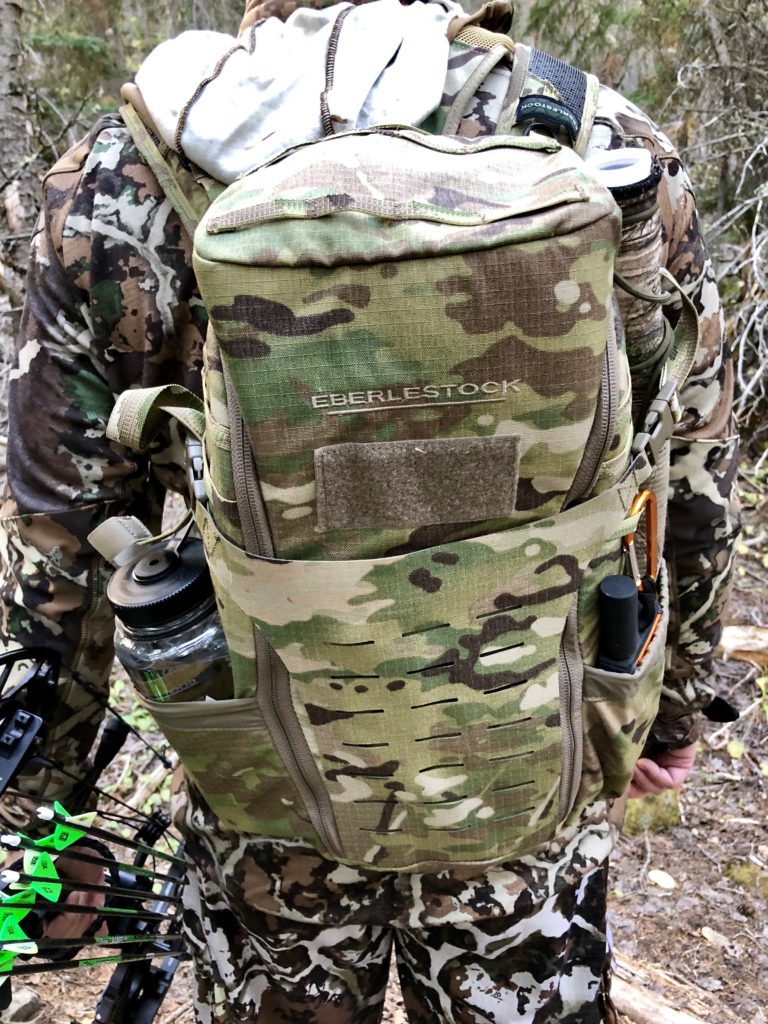 Spot X Two Way Messenger Final Thoughts
At $250 for the device, plus the ability to buy a month of coverage at a time, I consider the Spot X to be cheap insurance that could potentially save your life. If your adventures take you off the grid and out of cell coverage, you should consider adding a Spot X to your equipment.
Note: HuntTested may receive a small commission if you purchase a product from the links on this page. This does NOT increase your price and helps to pay for the content you're enjoying. HuntTested did receive product consideration in coordination with this article. All opinions belong to HuntTested.