The Perfect EDC Knife? Benchmade Osborne 940-2 Review
How many knives does one REALLY need? For me, the answer has always been, "just one more". I have several fixed-blade hunting knives that I love and use every fall, but their use is pretty limited to field use only. Enter the Every Day Carry (EDC) knife. I still remember getting my first pocket knife from my dad at about 8 years old, and I've carried one ever since. So apparently, I've been an EDC guy before it became a thing! I've acquired several EDC pocket knives over the years and one of my absolute favorites is a recently acquired Benchmade Osborne 940-2.
Overview:
The Benchmade 940 was designed by Warren Osborne and it has been in production since 2000. It's a very popular and proven design. The 940-2 shares the design of the original, with a couple of key changes. Chief among them are the killer black G-10 handles that are incredibly durable and feel good in the hand. Its lightweight and ergonomics make it a very comfortable to carry EDC knife. It also sports distinctive green anodized barrel spacers. The satin finished blade with a plain edge sport's Benchmade's popular and super strong AXIS lock, which I personally prefer over a frame lock design.  Finally, the reversible pocket clip makes the knife usable for right or left-hand users, a deep carry clip is also available.
Note: Hunt Tested may receive a small commission if you purchase a product from the links on this page. This does NOT increase your price and helps to pay for the content you're enjoying.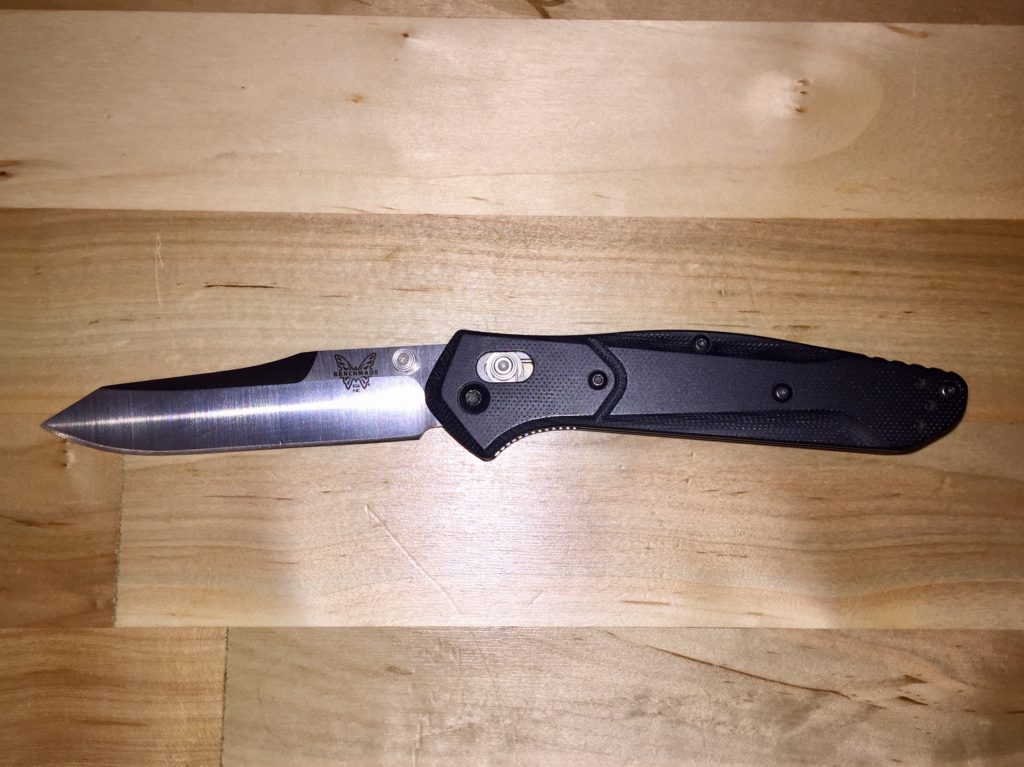 CPM S30V Steel:
The Osborne uses one of the best steels available for producing knife blades, CPM S30V. CPM S30V is a hardened,  wear and corrosion resistant stainless steel developed by Dick Barber of Crucible Industries in collaboration with custom knifemaker Chris Reeve. The chemistry of the steel making process (which is beyond the fathoming of this editor) creates steel that is harder and more effective at cutting than other common types of knife steel. The composition also makes it easier to grind than other types of knife steel.  As a result of all these properties, CPM S30V is considered a premium grade knife steel. It turns out that all that awesomeness is expensive so its use is limited to higher-end production and custom knives. My personal experience with the 940-2 is it has exceptional sharpness and edge-holding ability.
Uses:
I use my 940-2 primarily for EDC, camping and as a back up to my fixed blade hunting knife on big game trips.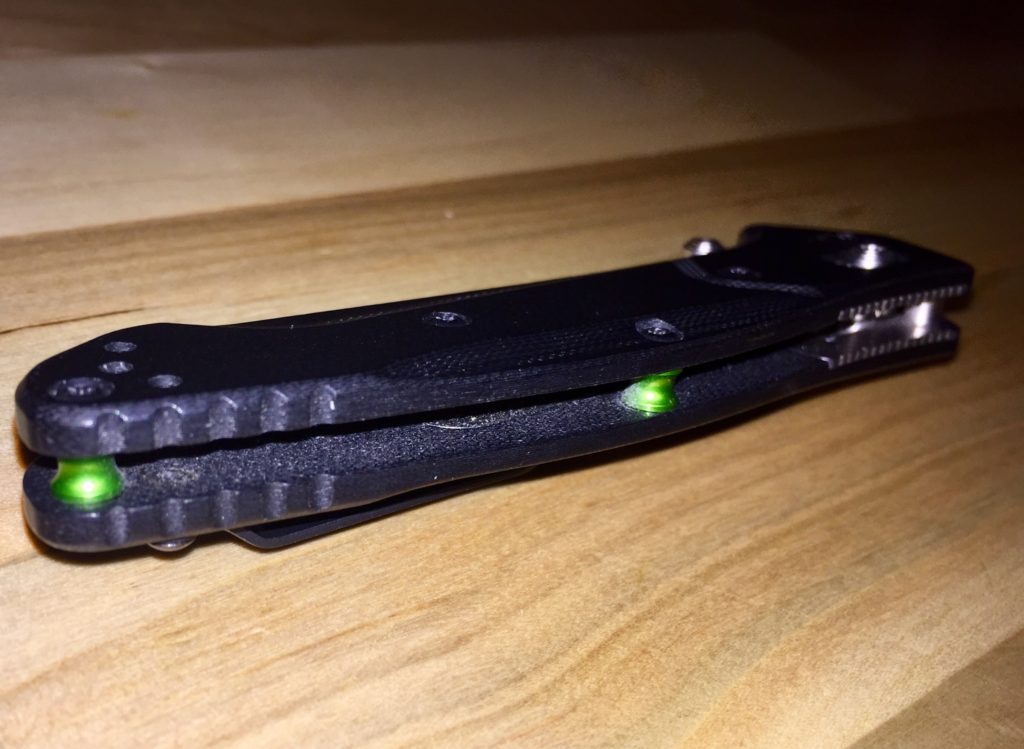 Specifications:
Overall Length: 7.87″
Blade Length: 3.40″
Blade Thickness: 0.12″
Blade Material: CPM-S30V
Hardness: 58-60 RC
Blade Style: Reverse Tanto
Blade Grind: Flat
Finish: Satin
Edge Type: Plain
Handle Length: 4.47″
Handle Thickness: 0.44″
Handle Material: G-10
Color: Black
Frame/Liner: Stainless Steel
Weight: 2.65 oz.
User: Right Hand, Left Hand
Pocket Clip: Tip-Up
Knife Type: Manual
Opener: Thumb Stud
Lock Type: AXIS®
Warranty: Benchmade stands behind their knives and they include both a Limited Lifetime Warranty and a LifeSharp Service. Basically, if your knife ever needs repair or sharpening, Benchmade will take care of it.
Conclusion:
To conclude if you're only going to have one (or one more) high-quality EDC pocket knife, the Benchmade Osborne 940-2 would be an exceptional choice.