Company Profile: Duck Camp Apparel
There is no shortage of outdoor apparel companies. We live in a golden age of high-quality hunting duds. As someone who grew up predominantly wearing cotton or nylon while hunting, it's great to have a world of choice in gear that will keep me warm and dry, regardless of the conditions. One thing I have noticed in the current crop of premium hunting apparel brands is a bit of homogeny in the style from brand to brand. That's the refreshing thing about Duck Camp, their style options are largely distinctive and original. Let's check out Duck Camp Apparel.
Origin of Duck Camp
Sim Whatley launched Duck Camp in 2018 with one SKU, the Duck Camp lightweight hunting shirt, which became an instant classic. Fast forward to today, Duck Camp features over a thousand SKUs in its line. That's impressive growth.
Duck Camp is an Austin, TX-based brand. Hunting apparel is a big part of their DNA, as well as purpose-built fishing apparel. When you talk to the folks who work there about the brand, the word connection comes up again and again. Duck Camp is about our connection to the outdoors, to our food sources, and our connection socially as hunters, and lovers of everything outdoors.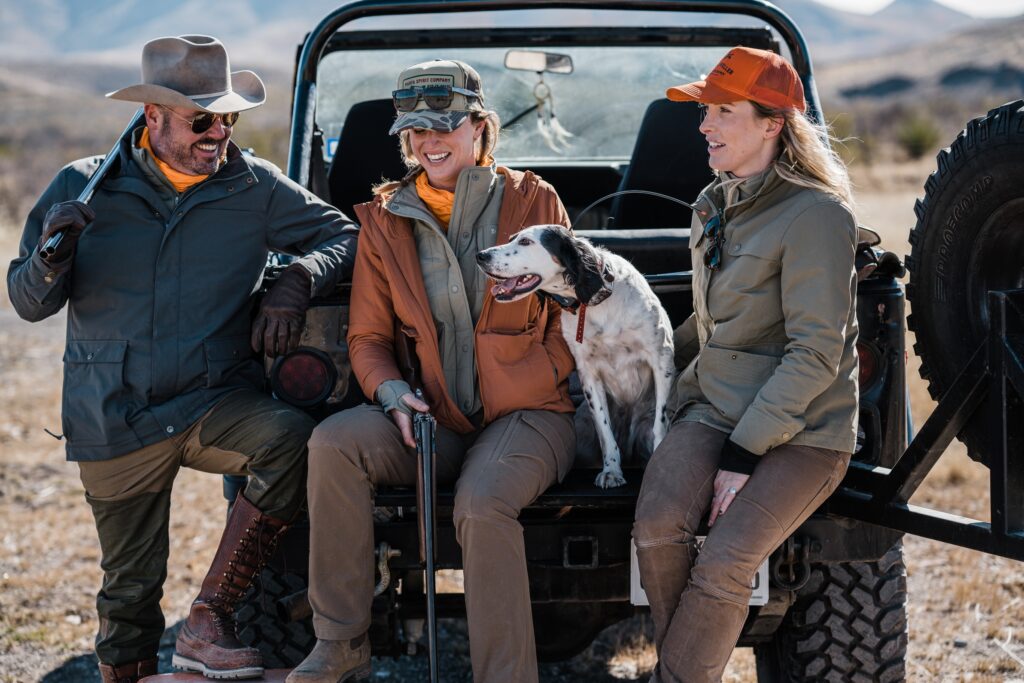 Duck Camp Versatile Styles
The thing that jumps out to me about Duck Camp designs is their versatility. And that's very intentional. The guys at Duck Camp put it this way, "Our stuff can take you from the duck blind to dinner out with the missus without having to stop at home to change."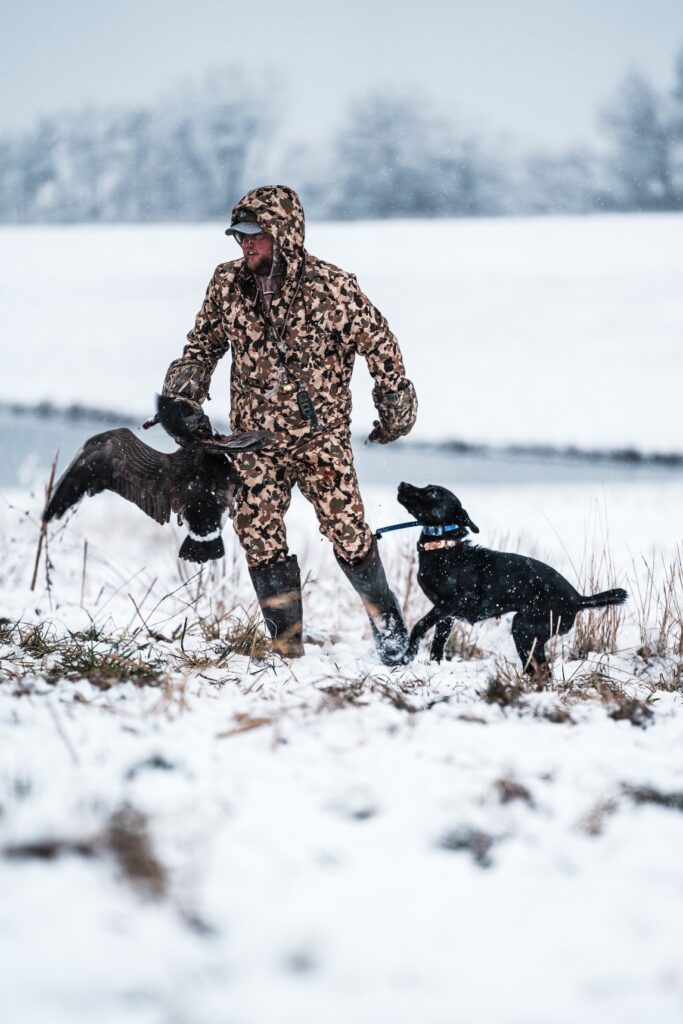 Duck Camp Gear Test
I had the opportunity to test three pieces from Duck Camp this last fall. The Airflow Insulated Hoodie – in Woodland camo, the Merino Base Layer Henley, and their Contact Softshell Pants. I found all items to be on par with the quality you would expect from a premium brand with a very good fit and finish and thoughtful design and features.
The Contact Softshell Pants quickly became a favorite. Not only are they great hunting pants, I particularly love their fleece lining. When it's below zero in Minnesota, they are the pants I've been reaching for to wear to the office.
Duck Camp Apparel Final Thoughts
Duck Camp is an emerging brand of hunting apparel that is quickly making its mark, due to its quality and uniquely versatile designs. If you want premium gear that doesn't look like everything else out there, check out Duck Camp.
Note: HuntTested may receive a small commission if you purchase a product from the links on this page. This does NOT increase your price and helps to pay for the content you're enjoying. HuntTested did receive product consideration in coordination with this article. All opinions belong to HuntTested.