DiamondBack SE Truck Bed Cover – Review
When you acquire a new (or new to you) truck, it sets a flurry of activity into motion. Unlike most other vehicles, when you buy a truck you need to outfit it for your particular needs and use case. For most hunters, this means deciding how to cover the truck bed and secure the contents. For my last two full-size trucks, I've selected bed covers or tonneau covers for this purpose. There are trade-offs to be sure. A bed cap or topper provides much more storage capacity, but I've grown to prefer the tonneau-style cover for good looks and better visibility for daily driving. I selected the DiamondBack SE truck bed cover for my new Chevy Silverado Trail Boss.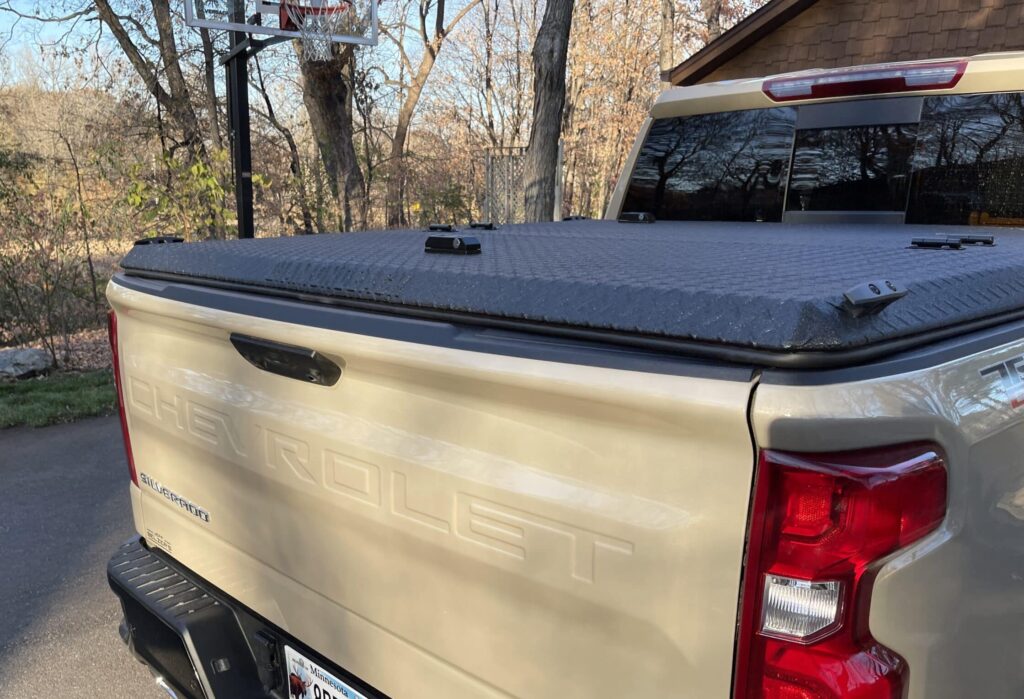 Choosing the DiamondBack SE Hard Tonneau Cover
There is a wide range of options and price points for tonneau covers. For security, I've gravitated towards hardcovers. My last cover was a tri-fold model that allowed you to drive with it folded up towards the cab and 2/3rds of the bed exposed. This model was functional, but the locking system seemed pretty weak. In looking for a cover with better security, I discovered DiamondBack.
The features that sold me on DiamondBack were the heavy-duty design, I love that I can strap coolers or a fish house to the top and still have room below. I like that the cover sits on top of the bed rails, not between them, my old cover leaked and so far I haven't noticed any leaks with the DiamondBack. Finally, the locking system is top-notch. DiamondBack claims that with their cover the items in your bed are safer than the items in your cab. I believe them. Plus, the diamond plate design sprayed with bed liner coating is very durable and looks really cool.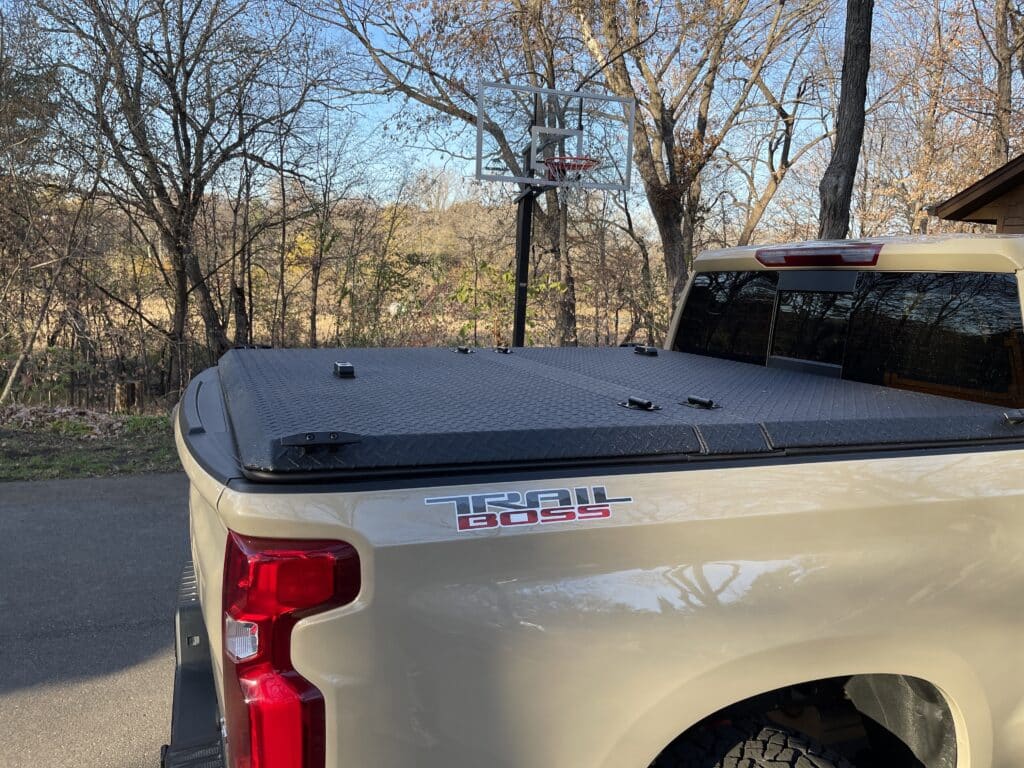 Installing the DiamondBack SE Hard Tonneau Cover
Installing the DiamondBack bed cover is a pretty straightforward affair. It took me 45 minutes to install working by myself. An extra set of hands to place the panels would be ideal. The only part of the installation that was a bit clunky for me was specific to my truck. On the Silverado, they require you to remove the factory plastic bed rail caps, install some rubber shims on each one and then reinstall. I can tell you that it's next to impossible to remove the plastic caps without snapping a couple of the tabs that hold the caps in place.
Once you have the cover in place and positioned on your bed, you set the locking rods. This is fairly easy to complete. DiamondBack provides a stick-on guide for the locking rod to slide under the bed rail of your truck. The locking rod also keeps downward pressure on the panel so it's helpful to have someone sit on the panel when you're adjusting the locking rod. The design of the DiamondBack seems significantly more secure than my old bed cover.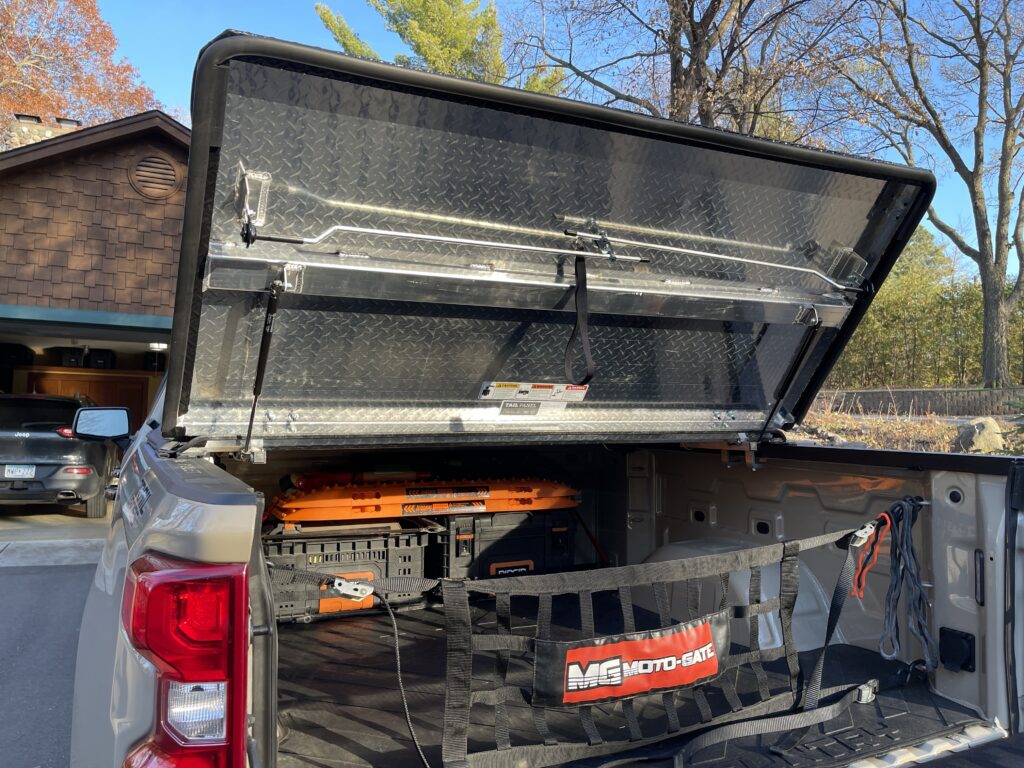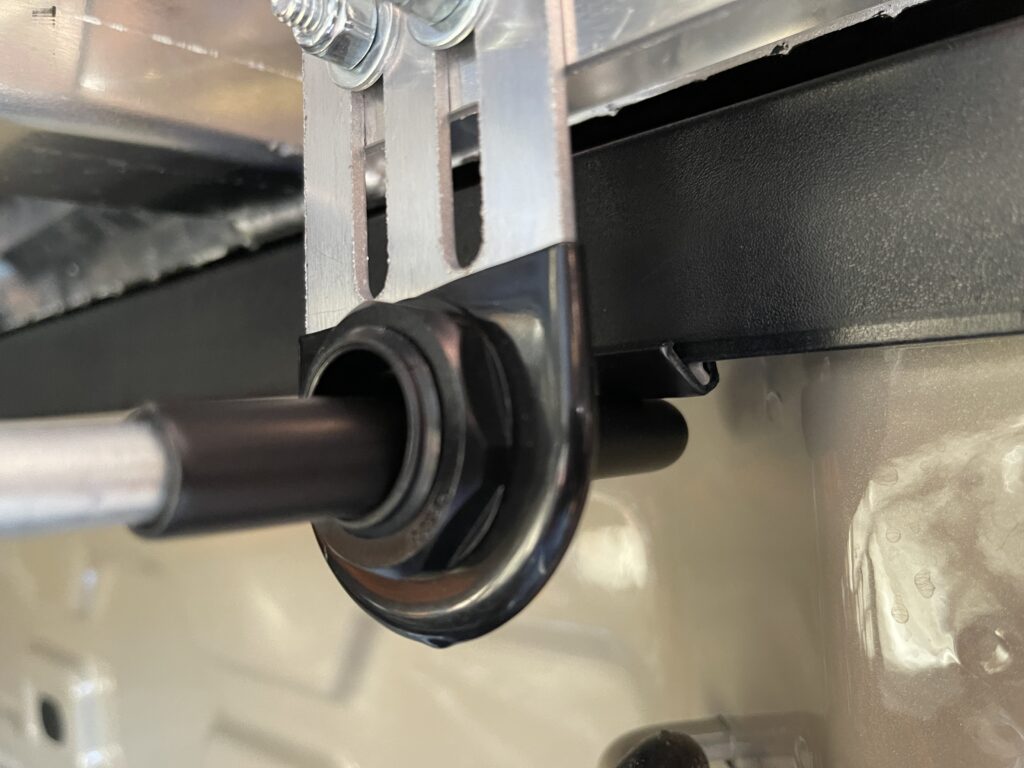 Specifications – DiamondBack SE Truck Bed Cover
Hauling Capacity
400 lbs.
Dimensions
Specific to Truck Model
Construction
.080″ 3003 alloy aluminum grade
2 structural studs
4 tie-down cleats pre-installed
Neoprene compression gasket
Stainless steel hinges and external hardware
3/8″ steel lock rods
Die-cast zinc, keyed lock handles
5356 alloy TIG welds
In the Box
.080″ 3003 alloy aluminum grade
2–3 structural studs
4 anchor cleats (optional)
EPDM compression gasket
Stainless steel hinges and external hardware
3/8″ steel lock rods
Die-cast zinc, keyed lock handles
5356 alloy TIG welds
Installation Time
45 min
Removal Time
10 min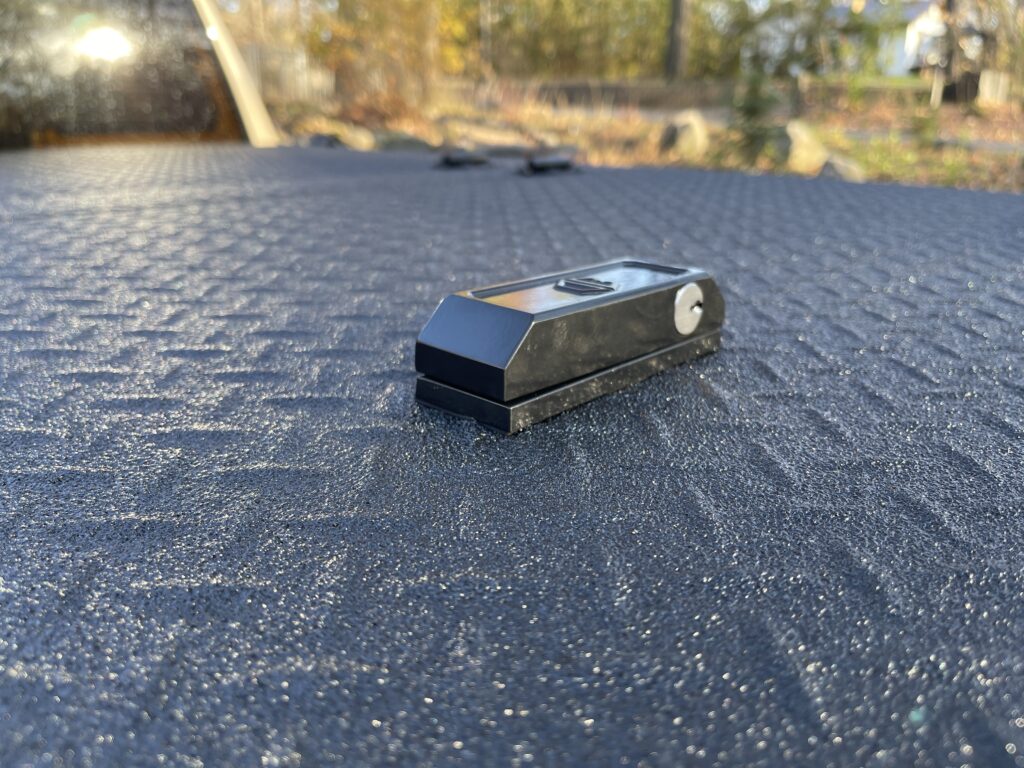 Diamondback SE Truck Bed Cover – Final Thoughts
DiamondBack offers a variety of tonneau covers and accessories for your truck. The common thread for their products is quality and durability. There are less expensive options available but the value you receive with the model that I tested is well worth the price.
DiamondBack SE Truck Bed Cover – $1,849 – Available from DiamondBackcovers.com
Note: HuntTested may receive a small commission if you purchase a product from the links on this page. This does NOT increase your price and helps to pay for the content you're enjoying. HuntTested did receive product consideration in coordination with this article. All opinions belong to HuntTested.