Elk 101 – University of Elk Hunting – Reviewed
You don't meet too many causal elk hunters. It's easy to be a causal deer hunter or pheasant hunter, and that's totally ok. Elk hunting is different. If you're not passionate about it, you're just not going to go. If you don't truly love elk hunting, it's simply too much work. I fall into the passionate elk hunter category, and when I'm passionate about something, I tend to go all-in and learn everything I can. That's what led me to Elk 101 – University of Elk hunting. I took the course last year prior to a Colorado do-it-yourself elk hunt. Here's an overview of Elk 101 – University of Elk Hunting.
Why Elk 101?
I have six DIY elk trips under my belt to date and I've personally harvested two elk. One with a muzzleloader and one with a bow. I have some elk hunting experience, but I'm by no means an expert. I am, however, always amazed at how much I learn with each trip. When I'm not hunting, I'm always looking to improve my skills and success rate. So I consume a lot of elk hunting content.
If you're an elk hunter, or interested in being one, you've likely stumbled across Corey Jacobsen's excellent YouTube videos on setup, tactics, and calling. I really enjoyed Corey's videos and his collaborations with Randy Newberg on DIY elk hunting. When I discovered he has an in-depth course for sale, I was interested. At first, I paused at the $100 price tag for an online course. Then I thought about what I invest in each hunt and my limited time. I get to hunt elk for about one week per year, if $100 for Elk 101 and my investment of time could make me a better elk hunter, it was a bargain.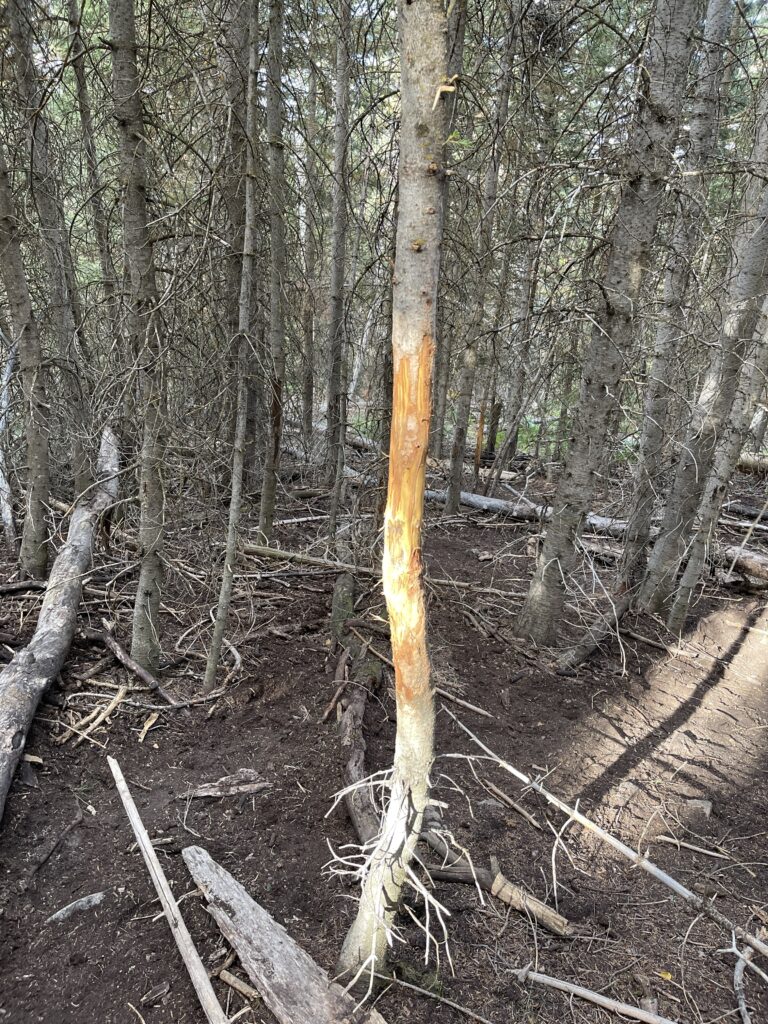 Elk 101 Overview
Elk 101 – University of Elk Hunting contains detailed tutorials and tactics on archery and rifle hunting for elk. It covers everything from calling and setups, field dressing, and gear, to elk biology and mating habits. And a whole lot more. The paid course is over 55 Chapters of Elk Hunting Instruction squarely aimed at improving your success, and cutting years off your elk hunting learning curve.
I found the course to be on par with a high-quality college-level course on everything elk hunting. And frankly, the content is a lot better prepared and a hell of a lot more interesting than I remember my college coursework. The only problem is, there is so much good content and tips, that it's a lot to retain. I'll likely want to revisit certain modules every year before my annual trip.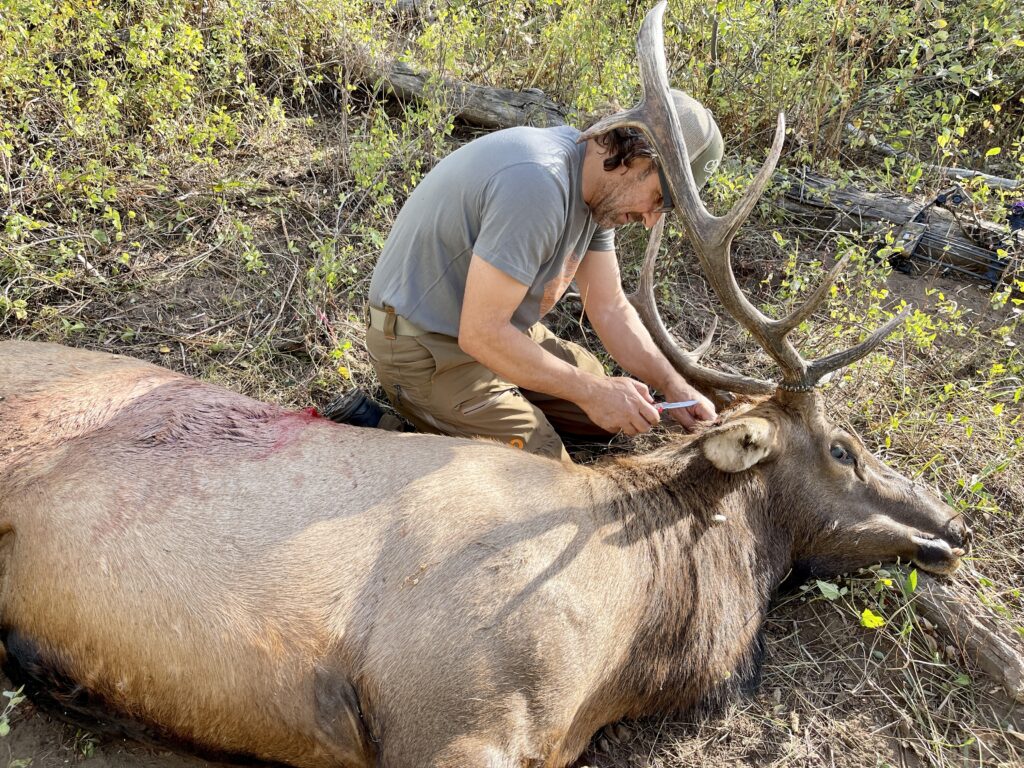 Elk 101 – Take-Aways
After going through the course, my partner and I were able to harvest a very nice Colorado bull on a DIY archery hunt in a pressured unit. 50% success rate is significantly better than average for this unit. Did the course make the difference? I think it certainly helped!
Two big takeaways for me were first, I improved my calling. I learned better calling sequences, but more importantly, the psychology of calling. How and when to call. And it worked, we called a nice bull into bow range. The bigger lesson for me was Corey's philosophy of elk hunting as a team sport. I've always known it was more effective to hunt in pairs with a caller and shooter, but Corey speaks a lot about viewing the success of the hunt as a team. While I didn't loose the arrow on our bull this year, I was a part of the team that made it happen. And I'm enjoying elk steaks this winter just the same!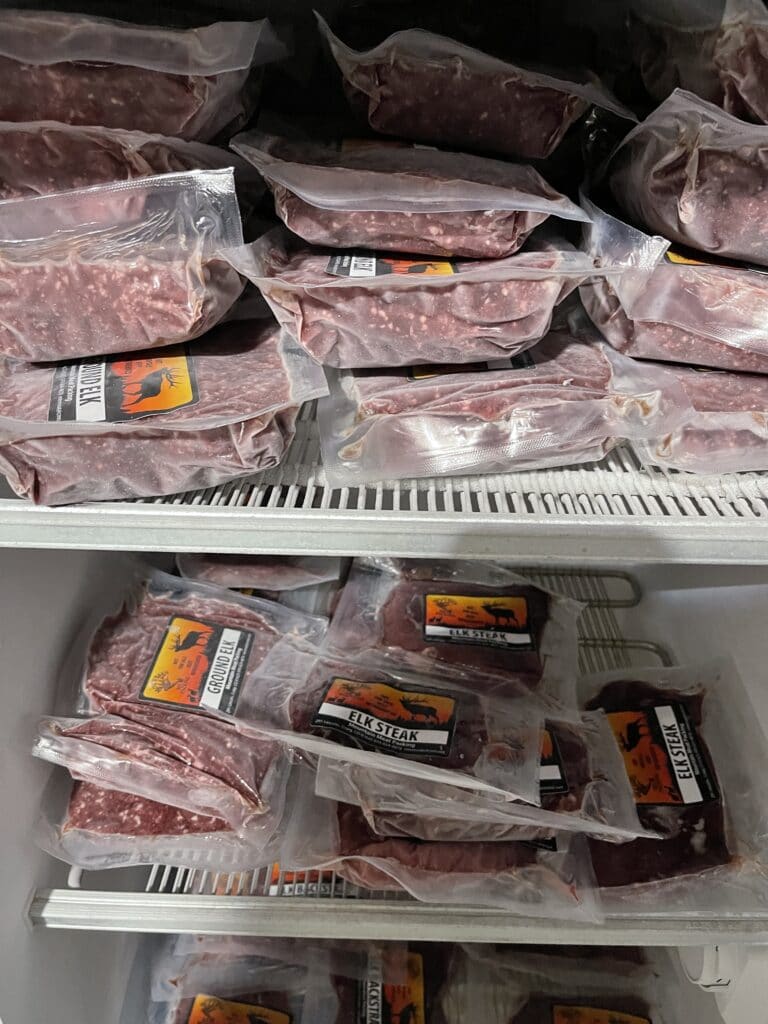 Elk 101- University of Elk Hunting – Final Thoughts.
When it comes to paying for content, I'm a bit of a cheapskate. In the case of Elk 101 – University of Elk hunting, for me it was money well spent on fast-tracking my elk hunting education. I plan to revisit certain modules from the course each year, and believe I'll be a more effective hunter as a result.
Elk 101 – University of Elk Hunting – $100
Note: HuntTested may receive a small commission if you purchase a product from the links on this page. This does NOT increase your price and helps to pay for the content you're enjoying. All opinions belong to HuntTested.
Related Content: The Ultimate Elk Hunting Gear List