HuntTested Father's Day Gift Guide
Like most hunters, I have my dad to thank for introducing me to hunting. I was lucky to grow up in rural Minnesota with a dad who instilled in me a love for hunting and the outdoors. If you're stumped on what to get your dad for Father's Day, you can't go wrong with any of the items listed in HuntTested's Father's Day Gift Guide.
SPYPOINT Link Micro Wireless/Cell Trail Camera
with 16GB MicroSD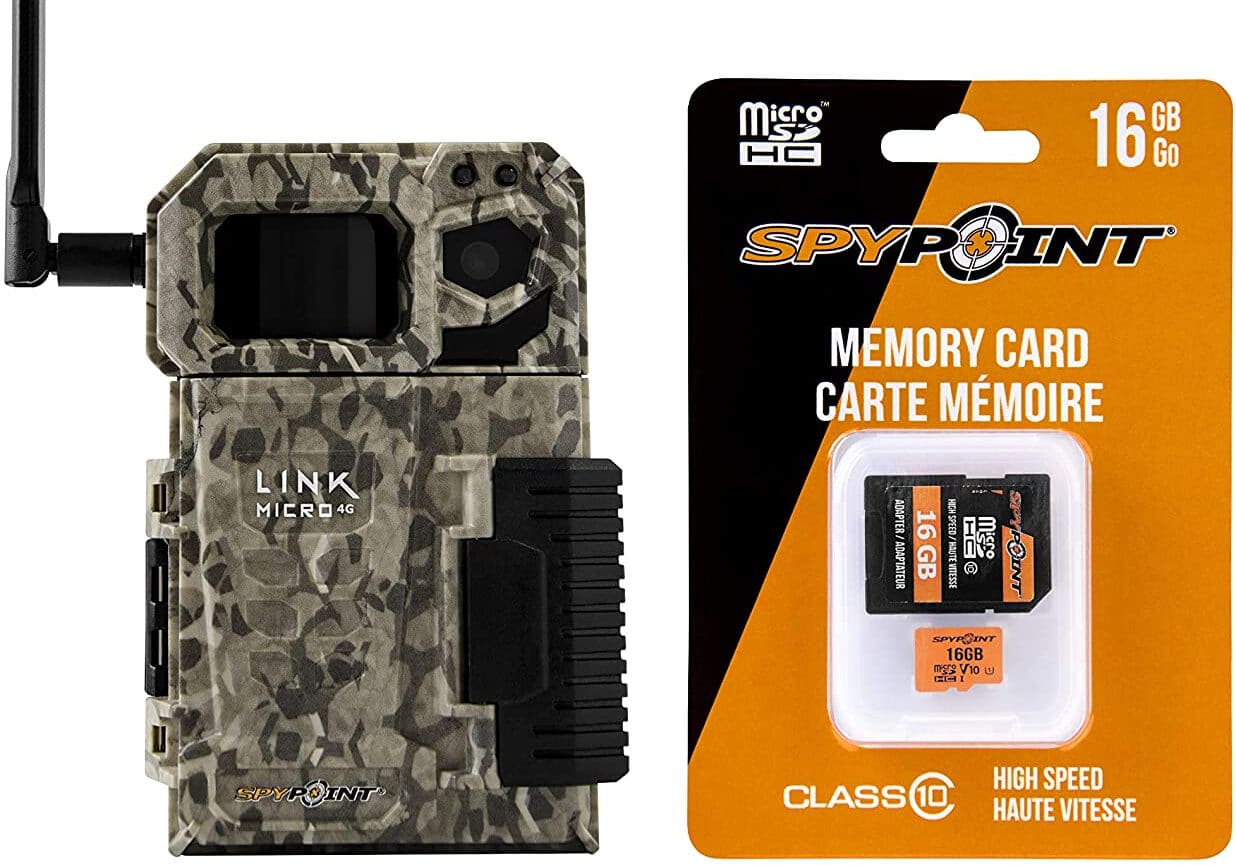 This Spypoint Cellular Trail Camera is a great gift for your deer hunting Dad. While these cameras are packed with all the latest features in trail cameras, the key feature of this unit is its connection to an LTE cellular network. Dad will be able to control the camera and check on all his latest photos from the Spylink App. Be sure to include an SD card. $109 from Spypoint. Click Here to buy
SportDOG Brand SportTrainer 875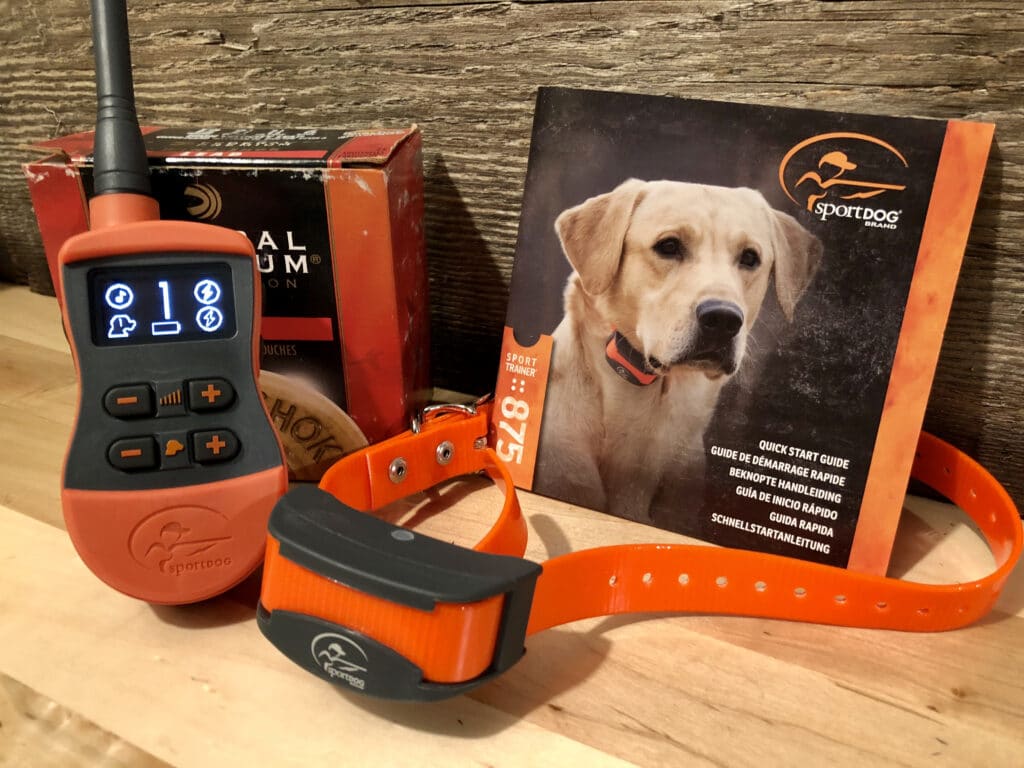 If Dad is a bird hunter, he'll love the SportTrainer 875. It's the easiest, most user-friendly E-Collar system I've used to date. Plus, it has the industry's largest OLED display so it's super easy to read, (even without Dad's cheaters). With only a quick glance at the screen, you'll be able to see all the critical information. Whether I'm headed to the field hunting or just going on a trail hike with my dog, this is the collar I reach for today. $199 from SportDOG Brand. Click Here to buy
Pheasants Forever Membership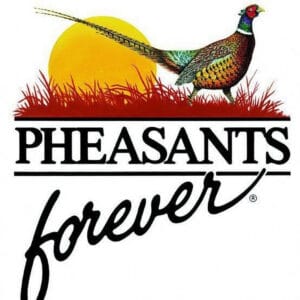 If you know that Dad is a pheasant hunter, a Pheasants Forever membership is a great choice. They have membership options starting at only $35. He'll get a great magazine, but more importantly, he'll be helping a great organization fight to maintain crucial habitat for pheasants and other wildlife. $35 from Pheasants Forever. Click Here to Join
Leica Trinovid HD 8X32 Binoculars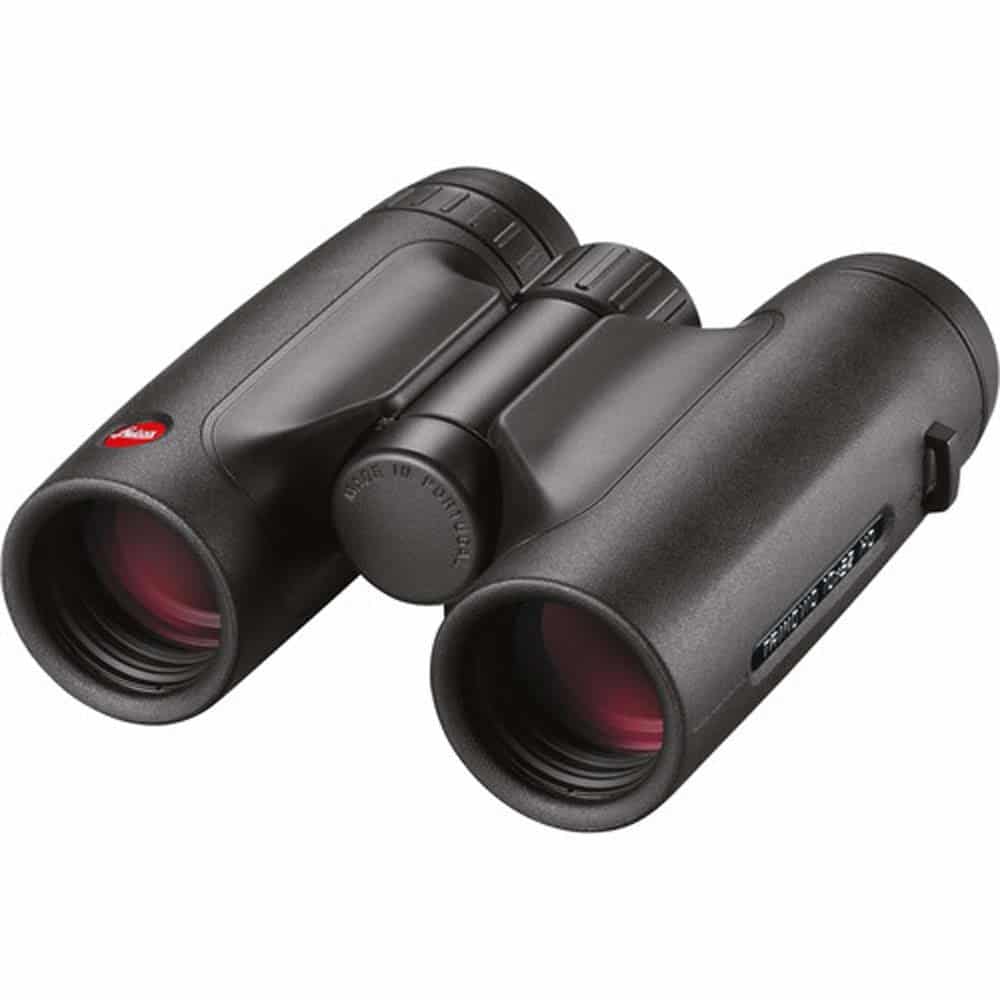 If money is no object, consider the Leica's Trinovid HD 32 binocular, it's truly a gift that will last a lifetime. This model is an ideal all-around binocular. Mine see use when I'm bowhunting for elk and they are small and light enough to tag along on most outings. The Leica HD optics ensure an impressive balance of light transmission and bright, natural colors. They sport a rugged design protected by a rubber-armored housing, shock-resistant and waterproofed to a depth of 5.47 yds. $899 from Leica – Click Here to buy
Streamlight 88810 Wedge 300 Lumens Slim Everyday Carry Flashlight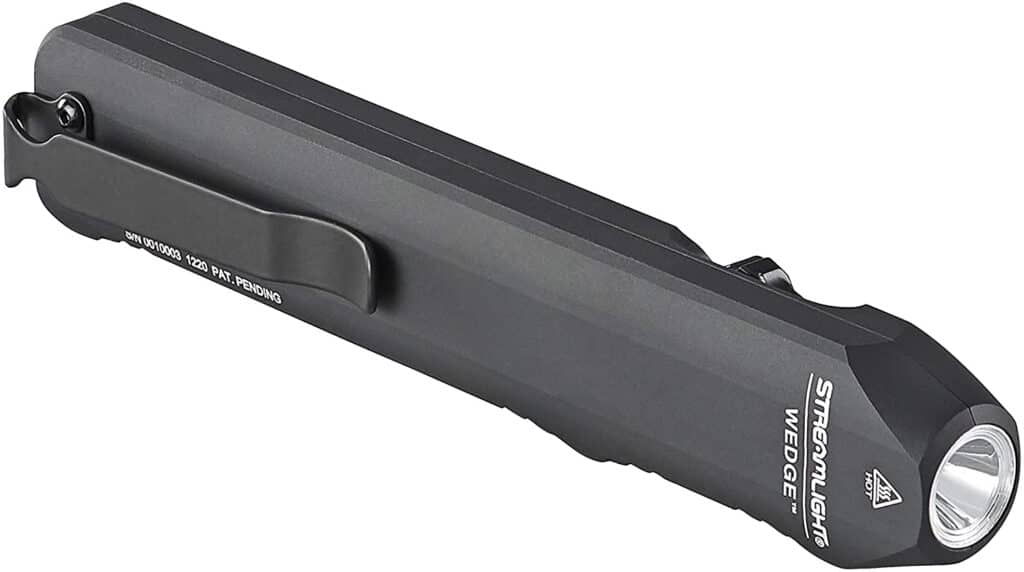 Dad can ALWAYS use another flashlight. It's a guaranteed fail-safe gift. One of my favorite lights that a carry every day is the Streamlight Wedge. It's 300 lumens and runs 3 hours on a charge. Also capable of 1000 Lumen THRO™ Mode. It's USB-C Rechargeable and completely waterproof. The best feature in my opinion is the unique form factor that is designed specifically for comfortable pocket carry. $100 from Streamlight – Click Here to Buy
Filson 1-1/2″ Bridle Leather Belt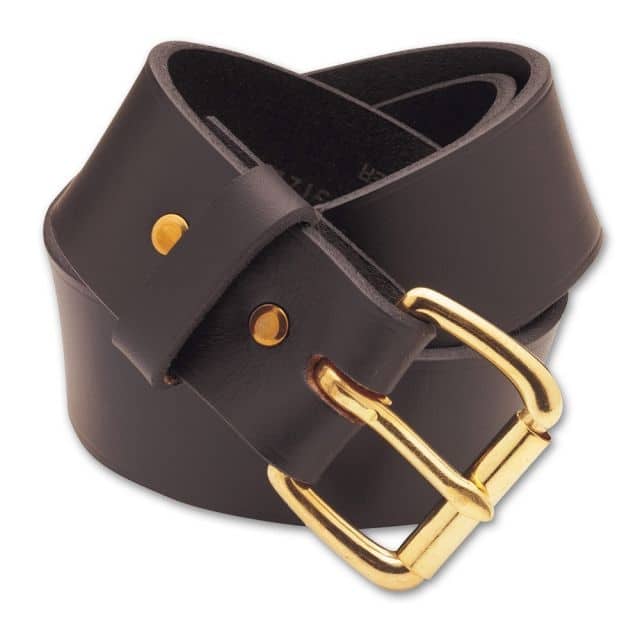 Dad will love Filson's Bridle Leather belt. It's ideal for hunting and is perfect for carrying a holster or belt knife. I've worn my Filson belt for years and it's still in amazing shape. Bridle leather is traditionally used to make saddles and horse tack so it's super durable and long-lasting. This belt features a solid brass roller buckle and two brass snaps that allow the buckle to be replaced. $75 from Filson – Click Here to Buy
Alaska Guide Creations Kodiak Cub Bino Pack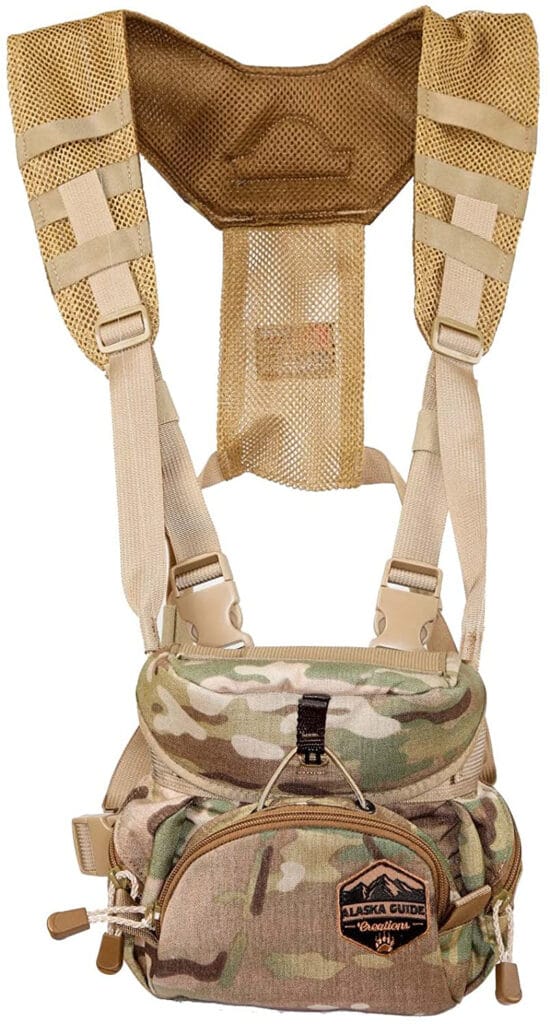 If Dad doesn't have a chest pack for his binoculars, this is a no-brainer gift. A quality bino pack protects your expensive binoculars from damage, provides pockets for a wind detector and other accessories and it move the weight of the binoculars from your neck to your shoulders for comfortable all day carry. This model from Alaska Guide Creations is a favorite for features and build quality. $99 from Alaska Guide Creations – Click Here to Buy
Work Sharp Knife & Tool Sharpener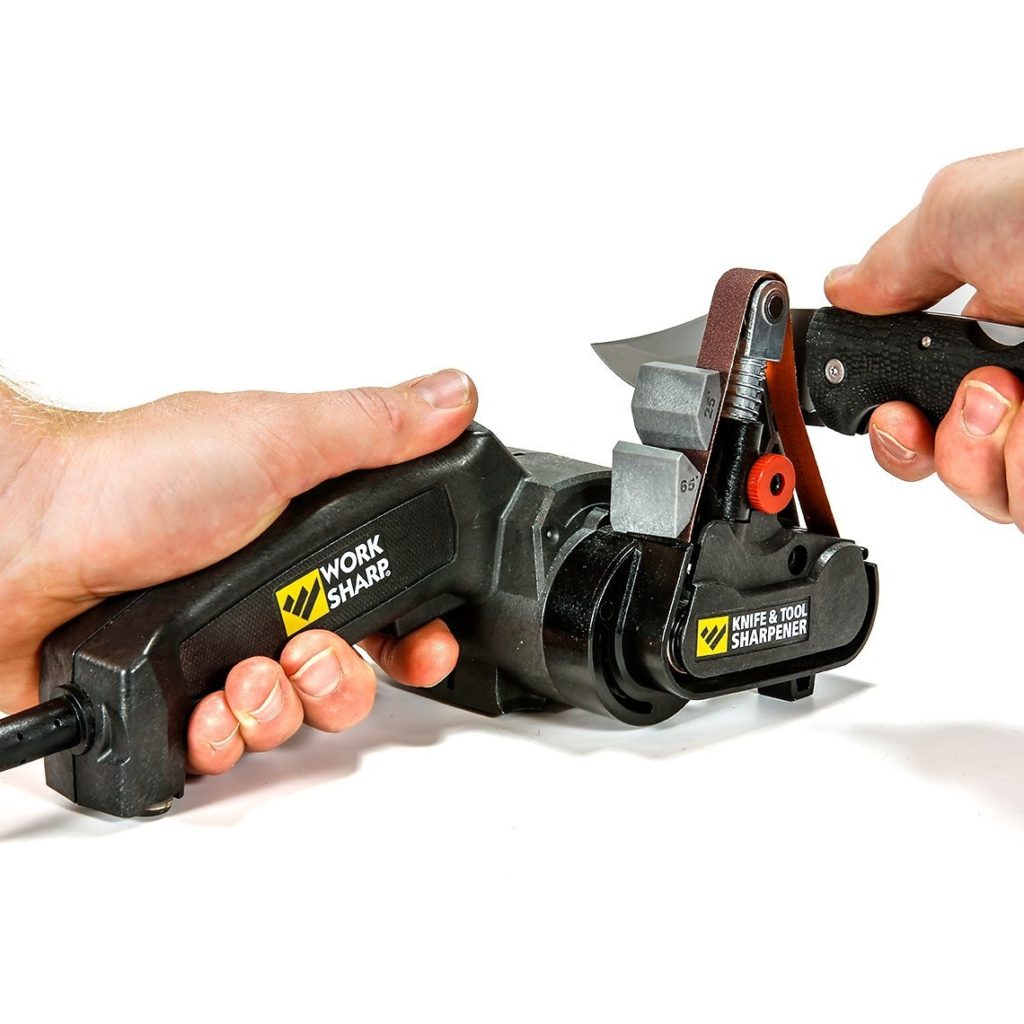 If you're really good at sharpening knives, you'll most likely use an India whet or oilstone. My whetstone sharpening skills are abysmal, so I use the Worksharp Knife and Tool sharpener to make up for my ineptitude. It's amazingly easy to use and will hone your hunting or kitchen knives to a razor edge. If your dad doesn't already have one, he'll absolutely love this. $70 from Work Sharp. – Click Here to Buy
Suunto M-3 Baseplate Compass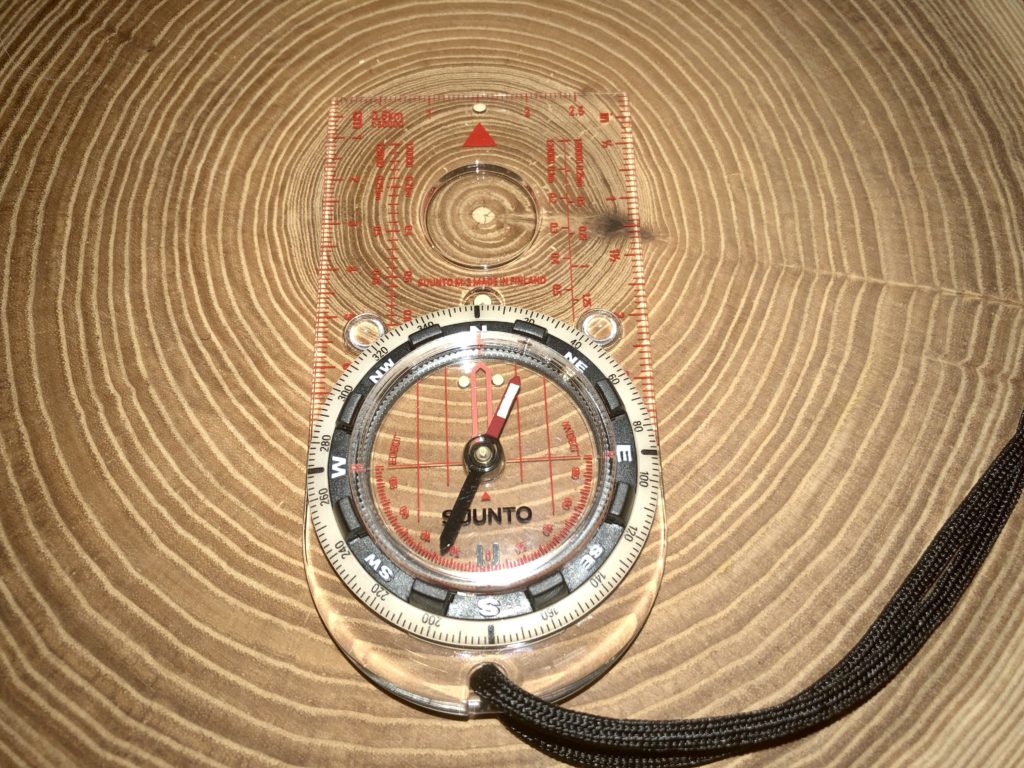 Dad can always use another compass. This M-3 by Suunto is one of our favorites. It's perfect for use with a map with its transparent baseplate and built-in magnifying glass. The adjustable declination makes it simple to adjust for use anywhere in the northern hemisphere. When the sun goes down, the luminous bezel helps you see where you need to go. $30 by Suunto – Click Here to Buy
Benchmade – Bushcrafter 162 Knife, Drop-Point

Readers of HuntTested know that we really like Benchmade knives. Their Bushcrafter 162 model is a terrific gift choice for Dad. This knife is built like a tank with a high-end CPM-S30V stainless steel full-tang blade and G10 handles. It's excellent for camping, hunting, and all-around outdoor use. The Buschcrafter 162 comes with a brown, full-grain leather sheath with belt loop. $195 by Benchmade – Click Here to Buy
Boyt Harness Signature Series Shotgun Case with Pocket

Boyt Harness sets the standard for high-quality gun cases. Their Signature Series case features Italian harness leather, a super durable canvas exterior, and a supple quilted flannel lining to protect your gun. I have Boyt cases that are over 20 years old and they still look great and are just as functional as new. Dad will love it. A 52″ case will fit most field shotguns. A Benelli M2 with a 28″ barrel fits perfectly in mine. $86 by Boyt Harness Company – Click Here to Buy
Note: Hunt Tested may receive a small commission if you purchase a product from the links on this page. This does NOT increase your price and helps to pay for the content you're enjoying. HuntTested did receive product consideration in coordination with this article.