First Lite Sawtooth Hybrid Jacket Review
This past elk season I had the opportunity to put the First Lite Western Big Game System to the test. First Lite has developed a purpose-built line of clothing, from underwear and socks to outer layers, for the western big game hunter to all work together as a system that can be layered. The jacket from the system that I wore during my recent archery elk hunt was the First Lite Sawtooth Jacket.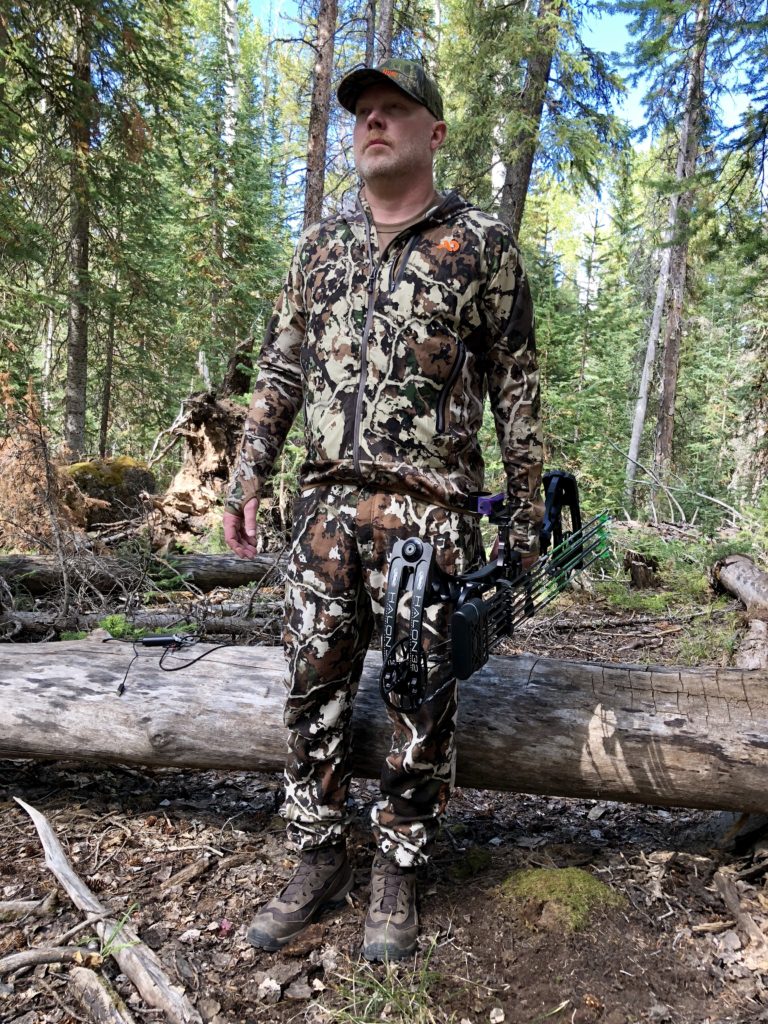 Overview
I wore my Sawtooth Jacket over a wicking t-shirt every day of my early September archery elk hunt. It was the right combo for the 45-60 degree temperatures. First Lite takes advantage of the unmatched properties of wool and marries it with some very high tech materials. It's interesting how they use a variety of materials for different purposes throughout the garment.
They use Merino wool to provide odor resistance and breathable warmth. DWR (durable water repellent) coated nylon panels to provide durability and water resistance on the chest and shoulders with synthetic insulation behind the nylon panels in the chest for added insulation and wind resistance. On the back, they use merino for greater airflow in the mid and lower back where your pack typically causes heat and moisture to build up. While I used my Sawtooth jacket as my outer layer, it can be worn in conjunction with additional layers for added warmth.
First Lite Sawtooth Jacket Fit
I'm 6'2″ and about 220 pounds. I found the XL size jacket to be a very good fit. Archers will love this jacket as the material is fairly form-fitting without being tight or restrictive. This is especially nice on your bow arm that you have no loose material to snag your string. The thumb-hole that's sewn into the end of the sleeve also helps keep the fabric from bunching.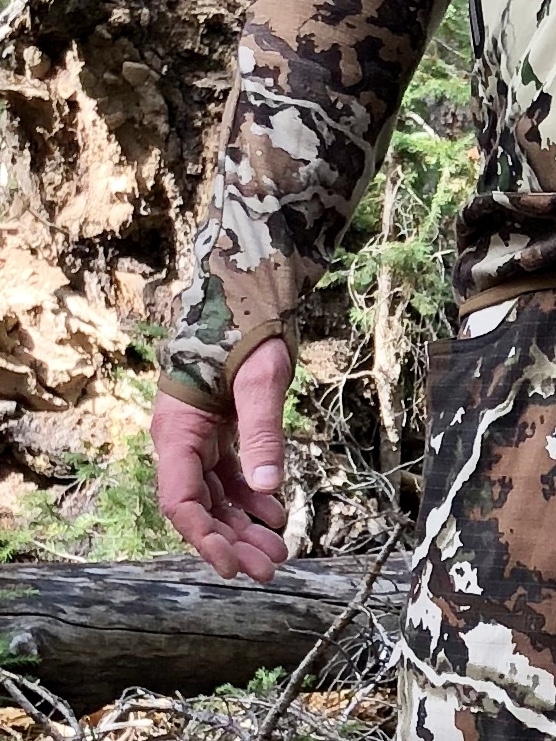 First Lite Sawtooth Jacket Features
True to Size: Purchase your normal size to wear over or under other layers
Exclusive 37.5 Active Particle Technology enhances our insulation to help maintain optimal core body temperature
Stays warm whether dry or wet
Zippered, chest stash pocket
Ergonomic hood
Full zip front
Covered by First Lite's Warranty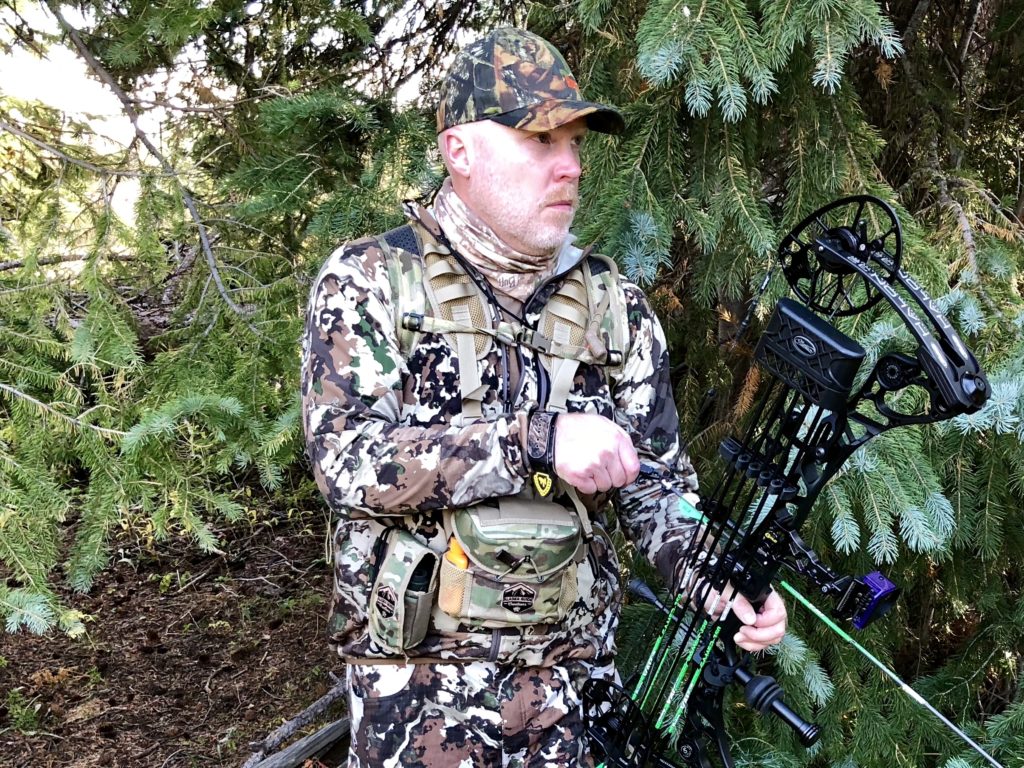 First Lite Sawtooth Jacket Specifications
Actual Weight: 20oz (Size Large)
19.5 micron, superfine, pure 100% merino wool
320gsm midweight interlock merino fabric
Body-mapped insulation through chest and upper arms – 60g 37.5 insulation
Available in the following colors/patterns: Black, Dry Earth, First Lite Fusion, First Lite Cipher, and Conifer
First Lite Sawtooth Jacket: Final Thoughts
When you live in a garment for 14 hours every day for a week, you'll definitively know whether or not you like it. The verdict: for my early September elk hunt, the Sawtooth was about the perfect jacket. At about $200, it's a good value for the quality of the materials and craftsmanship.
Here's a link where you can purchase First Lite's Sawtooth Jacket
Related: First Lite Obsidian Pants
Note: HuntTested may receive a small commission if you purchase a product from the links on this page. This does NOT increase your price and helps to pay for the content you're enjoying. HuntTested did receive product consideration in coordination with this article. All opinions belong to HuntTested.