Irish Setter Elk Tracker XD – Review
The Elk Tracker XD is an all-new boot style for Irish Setter. It takes elements from its older sibling, the Elk Tracker, but unlike the well-insulated original, this boot is designed for warmer weather hunting in rugged country. It's perfect for the archery elk hunter or other mountain adventures. I recently had the chance to put these boots to the test. Here's the HuntTested review of the new Elk Tracker XD.
Irish Setter Elk Tracker XD STYLE 3980 Overview
The Elk Tracker XD shares the Vibram sole design of the original elk tracker, but that's where you'll find that the similarities end. The new Elk Tracker XD is most notable for its Armatec™ rubber band that rises up from the sole providing wraparound abrasion resistance and defends the boot against rocks and sticks.
I found the fit of these boots to be excellent, and they were very comfortable after only a short period of wear. Speaking of comfort, Irish Setter included several features in this boot, (detailed below) that are all designed to provide comfort to the wearer. After putting miles on these boots, I found that the results were noticeable.
Another feature I liked was the use of ScentBan™ material in the leather, linings, and footbed to kill bacteria that cause odors. As this is a warm-weather hunting boot, it's a nice feature.
One thing to note for the backcountry hunter, these are not the lightest weight backcountry hunting boots available. You'll find that the rugged design and features add a little weight to the boot, but for me, the overall toughness and support of this boot were worth a few extra ounces.
If I were to choose one word to describe this boot it would be: Robust. This boot is built like a tank and designed to take anything you can throw at it and keep coming back for more.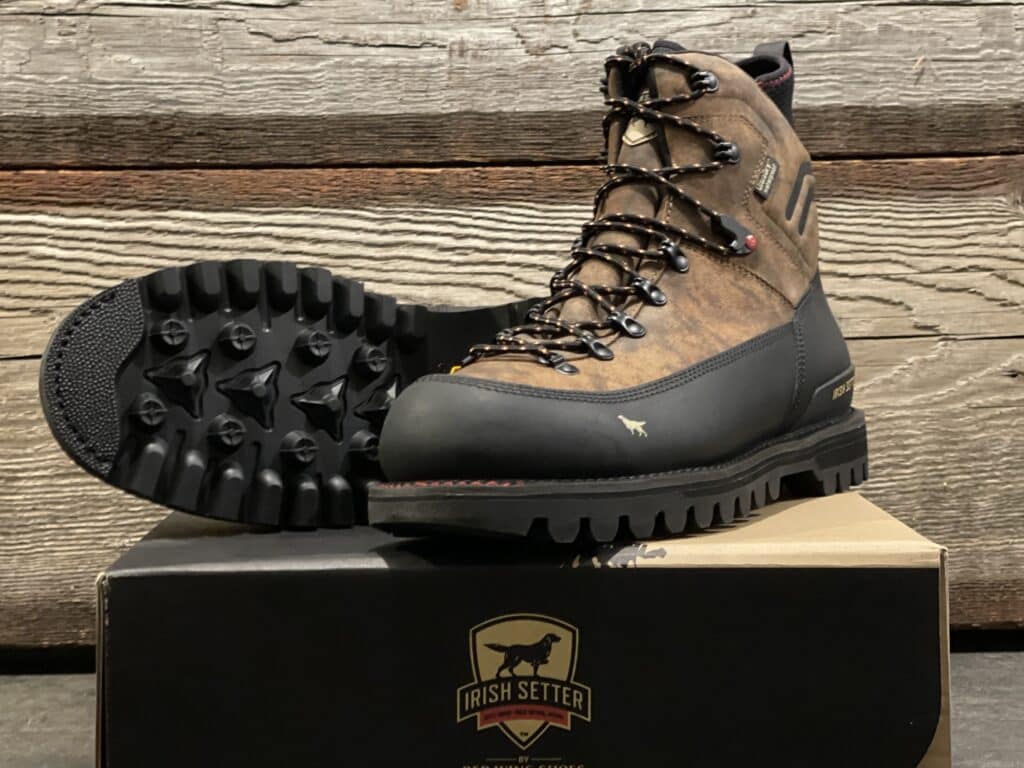 TECHNICAL SPECIFICATIONS – Irish Setter Elk Tracker XD STYLE 3980
Height 8-Inch
Waterproof UltraDry™ Waterproofing System
Insulation None (Style 3981 is the same boot with 200 grams of insulation)
Leather Type Nubuck, Waterproof
Construction Welt
Footbed Removable Memory Foam-EVA
Insole Bontex®
Outsole Vibram® Bulls-Eye® Air Bob Aggressive
Last 96-IR
Lining Moisture Wicking Nylon
FEATURES – Irish Setter Elk Tracker XD STYLE 3980
ARMATEC™ This technology is a protective covering that is incredibly tough and abrasion-resistant.
ENERG Strategically placed high-rebound material brings high-end athletic shoe technology to more practical applications, delivering a recharging burst of energy with every step.
SCENTBAN™ An Irish Setter exclusive scent control process, ScentBan™ is added to various materials from leathers to linings to footbeds, killing bacteria that cause odors.
TROUT BROOK LEATHER Handcrafted by S.B. Foot Tanning Company, this leather is crafted exclusively for Irish Setter brand. Using only U.S. raised steer hides, the master tanners at S.B. Foot use time-proven methods to create the most durable leather, leather that will meet the demands of the toughest trail or job site.
VIBRAM® OUTSOLE Exceptional design intersects with innovative rubber compounds to create versatile, performance outsoles. Vibram® outsoles offer excellent traction and high abrasion resistance in a multitude of environments.
ULTRADRY™ WATERPROOFOur UltraDry™ construction combines a moisture management lining with waterproof components for dry, long-lasting comfort and performance.
CUSHIN™ CuShin™ Comfort tongue technology was designed to minimize the pressure some feel on their shin from the top of the boot tongue. Four-way stretch nylon offers relief and flexibility while walking, and an internal padded waffle mesh maintains premium comfort.
TEMPSENS This technology reacts to your body temperature and sweat level to keep you dry and comfortable. When you're hot, this innovative Swiss technology cools you down by vaporizing moisture and removing body heat. And if you're chilly it retains your body heat to keep you from getting too cold. It's like your personal thermometer.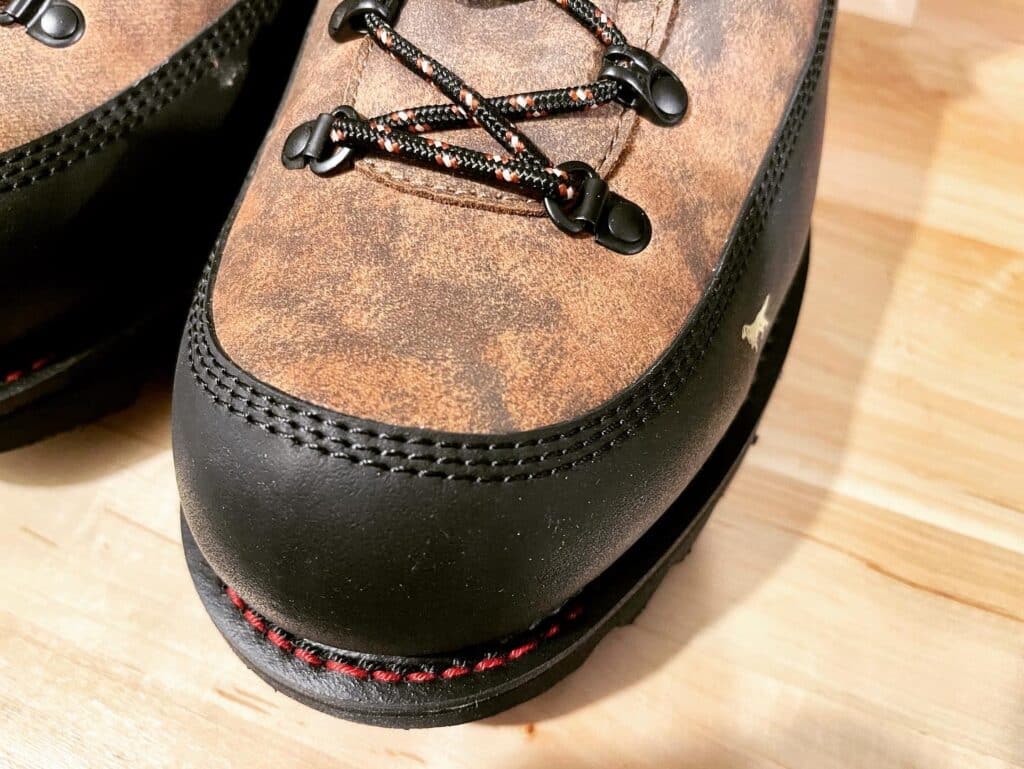 Irish Setter Elk Tracker XD STYLE 3980 Final Thoughts
I found the Elk Tracker XD to be a fine warm-weather hunting boot for rugged backcountry adventures. Overall, the boot's design is innovative and the build quality is top-notch. Plus, if you like the original Elk Tracker, this will be an excellent companion boot. The Elk Tracker XD is available in three styles with different height and insulation options to suit your needs.
Irish Setter Elk Tracker XD STYLE 3981 – $259 – Available at IrishSetterBoots.com or Amazon
Related Content: Irish Setter Elk Tracker Boots
Note: HuntTested may receive a small commission if you purchase a product from the links on this page. This does NOT increase your price and helps to pay for the content you're enjoying. HuntTested did receive product consideration in coordination with this article. All opinions belong to HuntTested.