Review: Ravine boots by Irish Setter
Redwing shoes launched their hunting boot line in 1950 with the Irish Setter boot. The boot was made using russet-colored leather. Someone remarked that the leather hue was the color of an Irish Setter hunting dog and a name was born. While you can still buy high-quality classic leather hunting boots from Irish Setter, their new Ravine model hunting boot takes advantage of some of the latest in boot-building technology.  Let's take a closer look at the Irish Setter Ravine and see how it stacks up.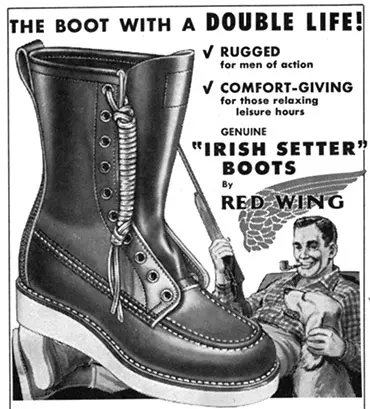 Note: Hunt Tested may receive a small commission if you purchase a product from the links on this page. This does NOT increase your price and helps to pay for the content you're enjoying. Hunt Tested did receive product consideration in coordination with this article. All opinions belong to Hunt Tested.
Starting at the bottom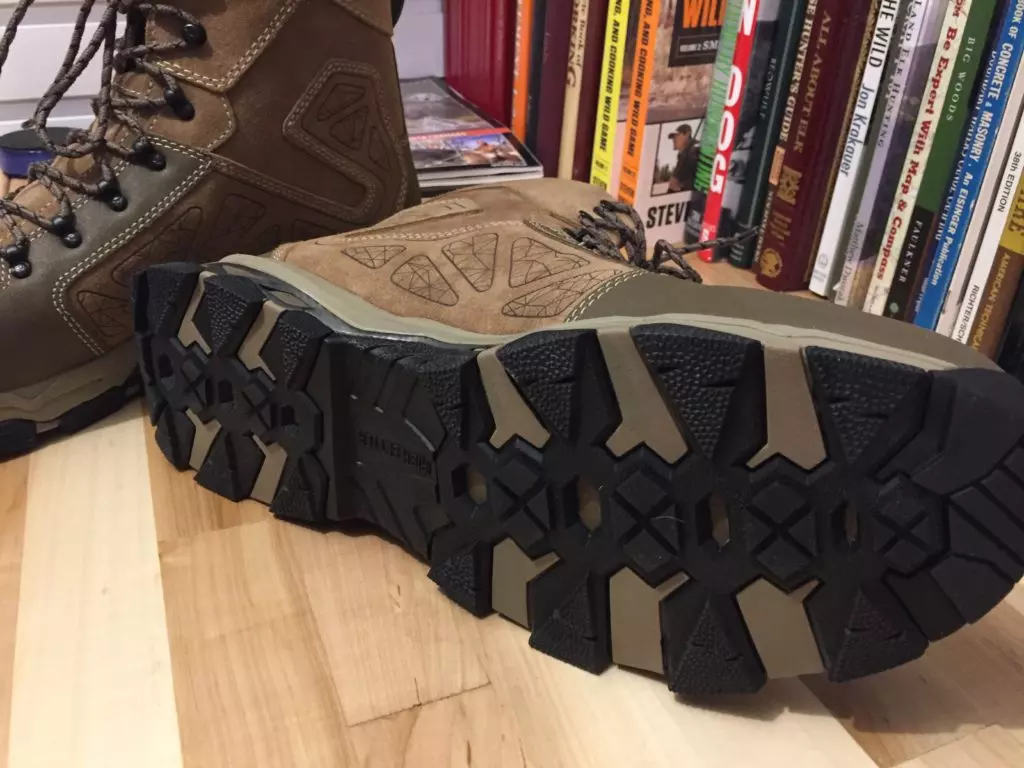 The sole of the boot includes an energy-returning core that is sandwiched between midsole and outsole. Irish Setter uses an "Anti-Torsion Chassis" to provide underfoot support on uneven or rocky ground. Their rubber outsole with multi-tiered lugs provides great traction on uneven terrain, and self-cleaning lugs are designed to shed debris.
The Upper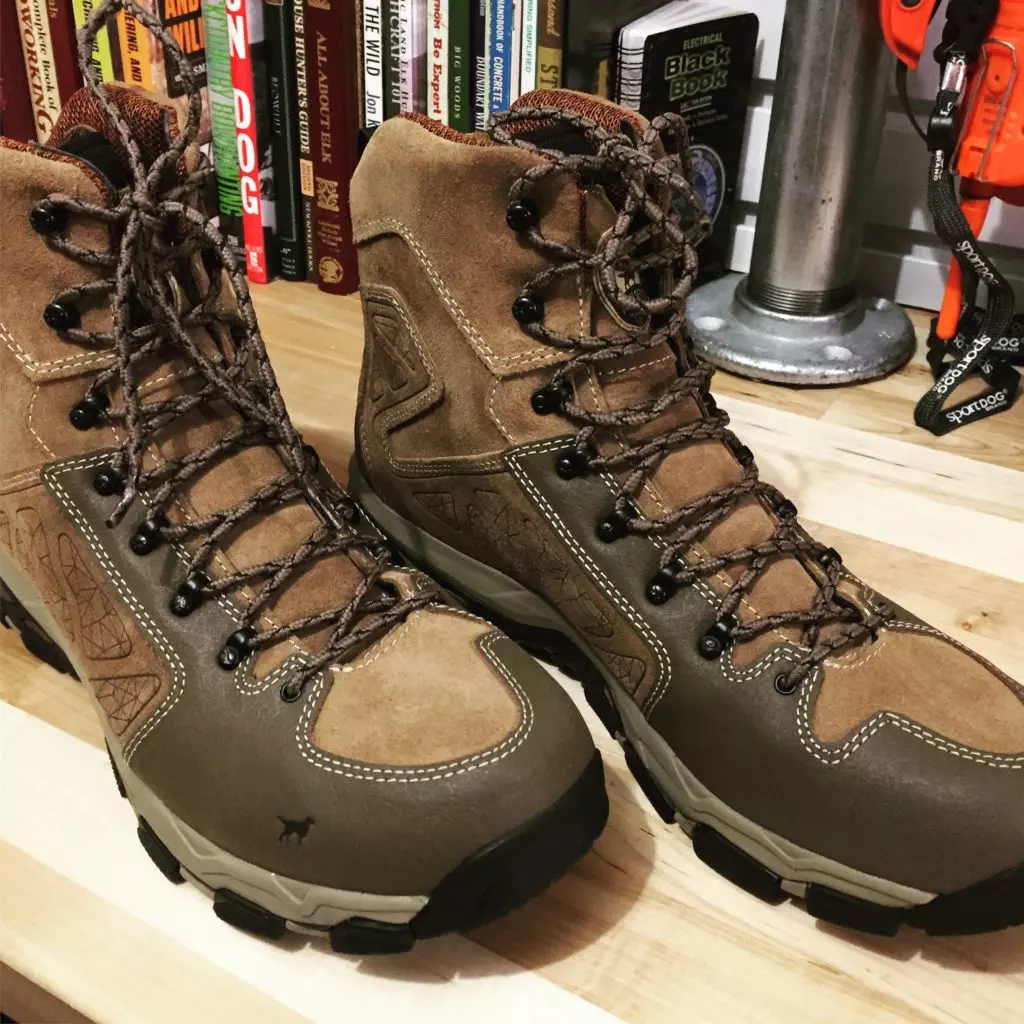 Irish Setter offers several models of the Ravine boot. The particular boot used in this review is the Ravine model 2884. The uppers are constructed of a combination of USA made suede and waterproof leather, and they provide several other comfort and performance features. Quick dry linings wick away foot moisture, UltraDry™ waterproofing keeps your feet dry, ScentBan™ scent control eliminates odors within the boot, and Armatec™ technology adds durability and abrasion resistance in high-wear areas of the heel and toe.
The key to evaluating boots
My wife believes I own more boots than Kim Kardashian has selfies. While it's not quite that many, I do really like boots, and I've created a set of criteria for evaluating whether or not to buy a pair. Today I look for three things:
Fit
The first and most important of the criteria is fit!  If a boot doesn't fit you properly it's not a good buy, so if you try on a pair of boots that doesn't immediately feel great on your foot, don't buy them! The idea that it's close enough and will break in over time has never served me well.  RedWing and Irish Setter tend to offer a broader range of sizes than other manufacturers, making it easier to find a great fit. If you happen to live close to a RedWing shoe store, they'll be happy to measure your feet to ensure that you're buying the right size. The Irish Setter Ravine fit very well out of the box and ran true to my size.
Another thing I really liked while wearing my Ravines is they have great ankle support. Sometimes the ankle support on boots can become a sore spot over time, but these felt great. The tongue area is sculpted to meet your ankle and the cushioned upper collar offers great support. The best way I can describe the feeling after putting some miles on my Ravines is they feel like you're wearing an athletic shoe with good ankle support, and the sole is rigid with just the right amount of flex.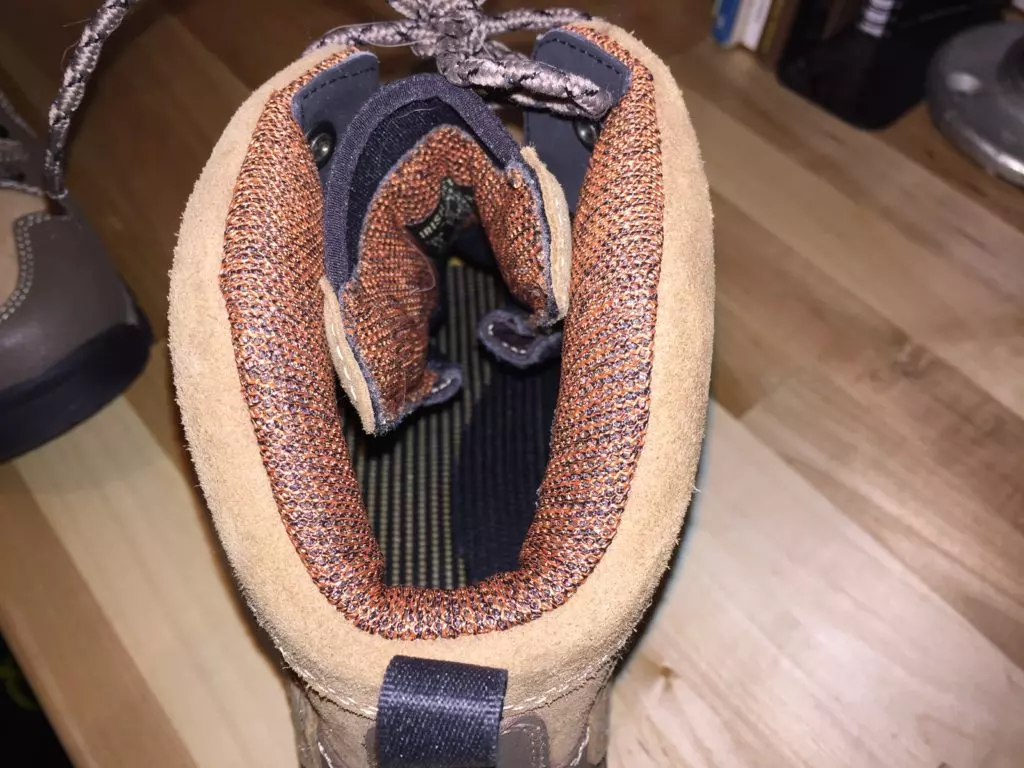 Purpose
One of the reasons I own a lot of boots is I like to have boots that are purpose-built for specific hunting scenarios and temperature ranges. These uninsulated Ravines would be perfect for turkey hunting, and I'll be wearing these when I'm chasing long beards. The Ravine would also be great for early season archery elk hunting and chasing pronghorns. They are also a solid contender for an all-around hiking boot.
Long-Term Durability
My final test is durability. Boots are expensive, and I expect them to last. While it will be a few years before I can tell you how these boots actually held up, based on the build quality, I expect no issues with durability. From the materials used to the stitching and assembly, the Ravine sports solid quality throughout.
Strategically placed, high-rebound material brings high-end athletic shoe technology to more practical applications, delivering a recharging burst of energy with every step.
Upper: USA Made Suede, Waterproof Leather
Waterproof: UltraDry™
Height: 7-inch
Weight: 3 lbs.
Lining: Moisture Wicking Scent-Ban™
Counter: Heel-Molded
Footbed: Removable Memory Foam-PU Foam with ScentBan™ Odor Inhibitor
Shank: Non-metallic
Outsole: ATC – Black-Tan
Sizes:

Medium (D): 8 | 8.5 | 9 | 9.5 | 10 | 10.5 | 11 | 11.5 | 12 | 13 | 14
Wide (EE): 8 | 8.5 | 9 | 9.5 | 10 | 10.5 | 11 | 11.5 | 12 | 13 | 14
Ravine Boots: Final Thoughts
At $190 MSRP, the Ravine's are a mid-range price point boot that offers solid quality and superior fit and comfort. They are a good choice for almost any warm-weather hunting trip.