LaCrosse Lodestar Hunting Boot – Review
I review a lot of boots and the clear trend in hunting footwear is moving away from the traditional sewn-on replaceable sole style boot to more modern designs that have more in common with your Nikes than your favorite pair of old Danners. The new LaCrosse Lodestar is an example of modern hunting boot innovation.
LaCrosse Loderstar Overview
When I review boots, I always try to use them on an actual hunt to put them through their paces vs just wearing them around my suburban Twin Cities yard. I received my Lodestars, but I didn't have any time to break them in, so I checked the fit and tossed them in my truck, and then headed to Alberta for a moose hunt. I also had a backup pair of well-worn Danner boots along – just in case, I didn't like the Lodestars.
Observations
While my moose hunt was a bit of a bust (you can read about it here), the LaCrosse Lodestars were perfect for this September moose hunt. The weather was warm and while there wasn't much for standing water, the grass was wet each morning, soaking the boot after a short hike, but the Gore-Tex lining kept my feet dry.
I found the fit to be perfect for my feet and I liked the heel cup design and how it prevented heel slip. One feature that I did not like initially was the speed lace eyelets on the upper part of the boot. I found them a bit cumbersome to lace as I had to pull hard to "snap" the lace into the eyelet. After about a week of lacing them up, the eyelets loosened up and they no longer required extra effort. The plus side of this is they are not going to come loose.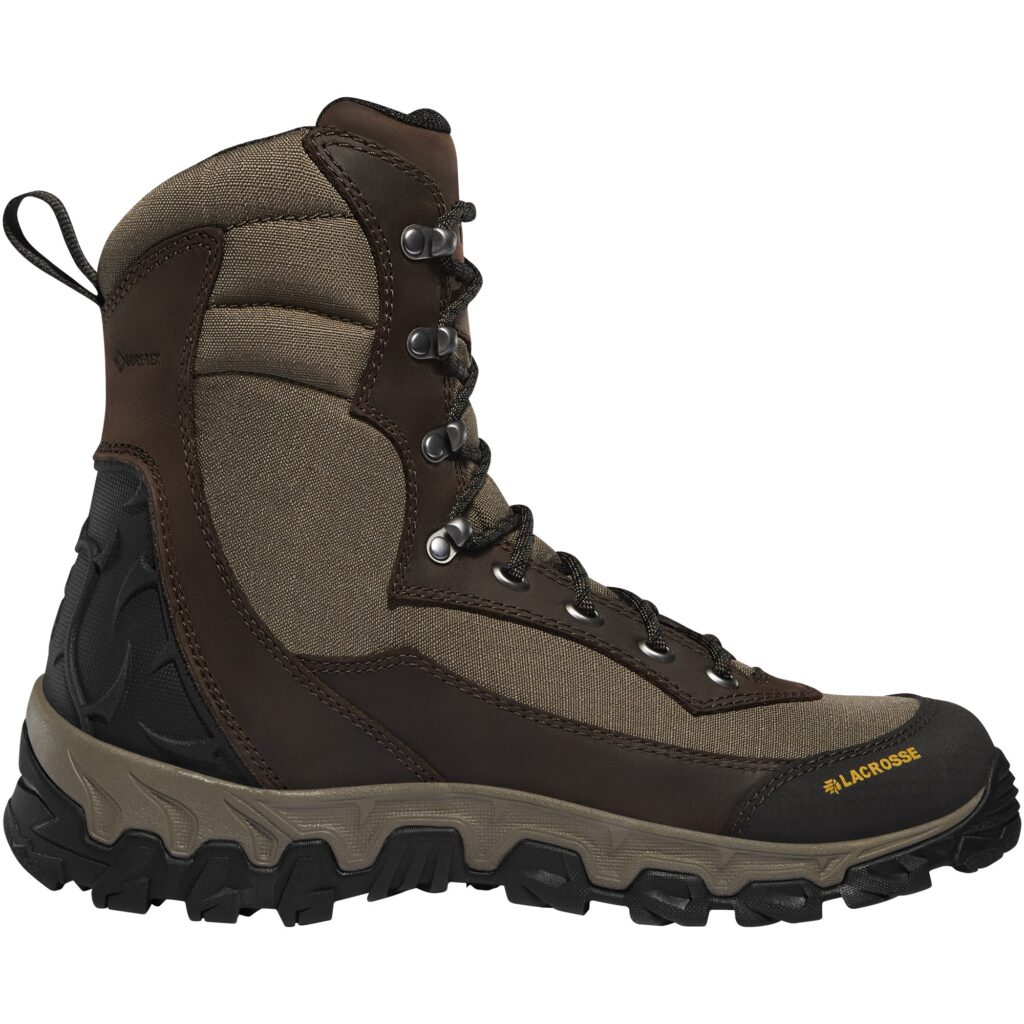 The best measure of a boot for me is if I have two pairs along, which pair do I reach for in the morning? While I have a bias toward the traditional, the comfort and light weight of the Lodestar had me reaching for them, again and again, each morning. After returning from my moose hunt, I continued to wear my Lodestars on a couple of northern Minnesota grouse hunts where I was able to put the waterproof lining to the test with no leaks.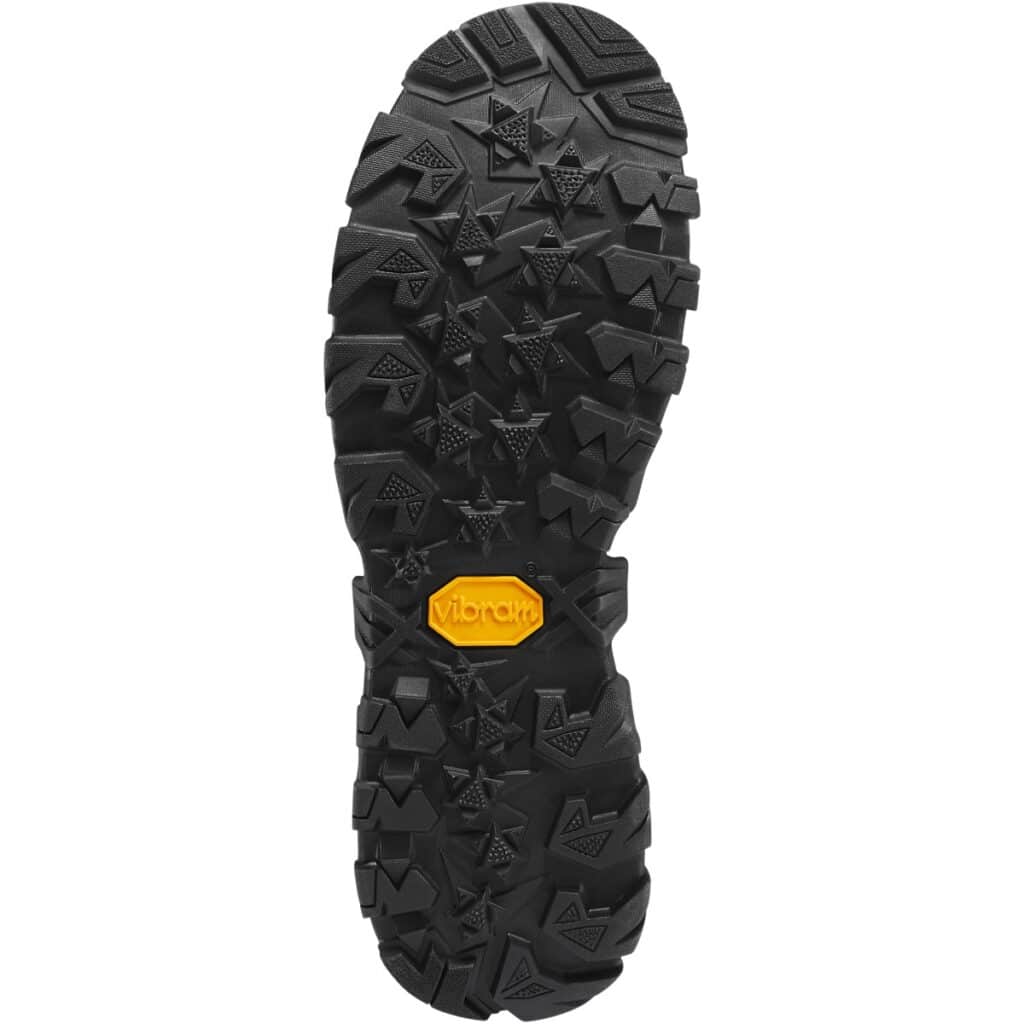 LaCrosse Loderstar Specifications
| | |
| --- | --- |
| Style | 516330 |
| Weight | 2.9 lbs per pair |
| Height | 7″ |
| Insulation | Non-Insulated |
| Color | Brown |
| Footbed | Open Cell Polyurethane |
| Shank | Nylon |
| Best For | Whitetail Hunting, Turkey Hunting, Western Big Game Hunting, Hunt Solids |
| Last Type | DT-4 |
| Lining | Waterproof |
| Liner | GORE-TEX |
| Manufacturing | Imported |
| Toe Protection | Plain Toe |
| Materials | Leather |
LaCrosse Loderstar Final Thoughts
The LaCrosse Lodestar is a modern hunting boot that's ideal for a variety of mild-weather hunts. I found the boot to be of solid construction and quality and the fit and comfort to be excellent. At $250 retail, this is a mid-priced hunt boot that is worthy of your consideration.
Lodestar Hunting Boot – $250 – LaCrosse
Note: HuntTested may receive a small commission if you purchase a product from the links on this page. This does NOT increase your price and helps to pay for the content you're enjoying. All opinions belong to HuntTested.