SportDOG WetlandHunter® 425X Review
Waterfowl hunters are a special breed. They are up at 3 AM to slide their duck boats into the slough and have their decoys set well before legal shooting. If it's wet and freezing, even better. They have hearty dogs like the Chesapeake Bay Retriever, who used to moonlight as a guard dog. Waterfowl hunters and their dogs are tough, and they are hard on gear. When it comes to an e-collar, waterfowlers don't need a lot of fancy features, they want a rugged and waterproof collar and remote they can count on. The SportDOG WetlandHunter® 425X delivers.
SportDOG WetlandHunter 425X Overview
The WetlandHunter 425X is SportDOG's smallest and lightest e-collar. It was specifically designed for waterfowlers, where waterproof durability is a requirement. The collar and remote transmitter are both wrapped in sharp-looking Realtree Max-5® camouflage. The collar material is nylon with a clear coat for extra durability.
Consistency and perfectly timed corrections are crucial to training and developing your dog. A favorite feature of this model is you can easily operate the remote without having to look at it. With a slight movement of the dial selector and the push of a button, you will be able to deliver a tone, vibration, or one of the 21 levels of static stimulation. The remote also works with gloved hands, a real plus on cold, wet days. This system also allows you to communicate with up to 3 dogs (with a purchase of Add-A-Dog® collars) out to 500 yards with any of the 425 models.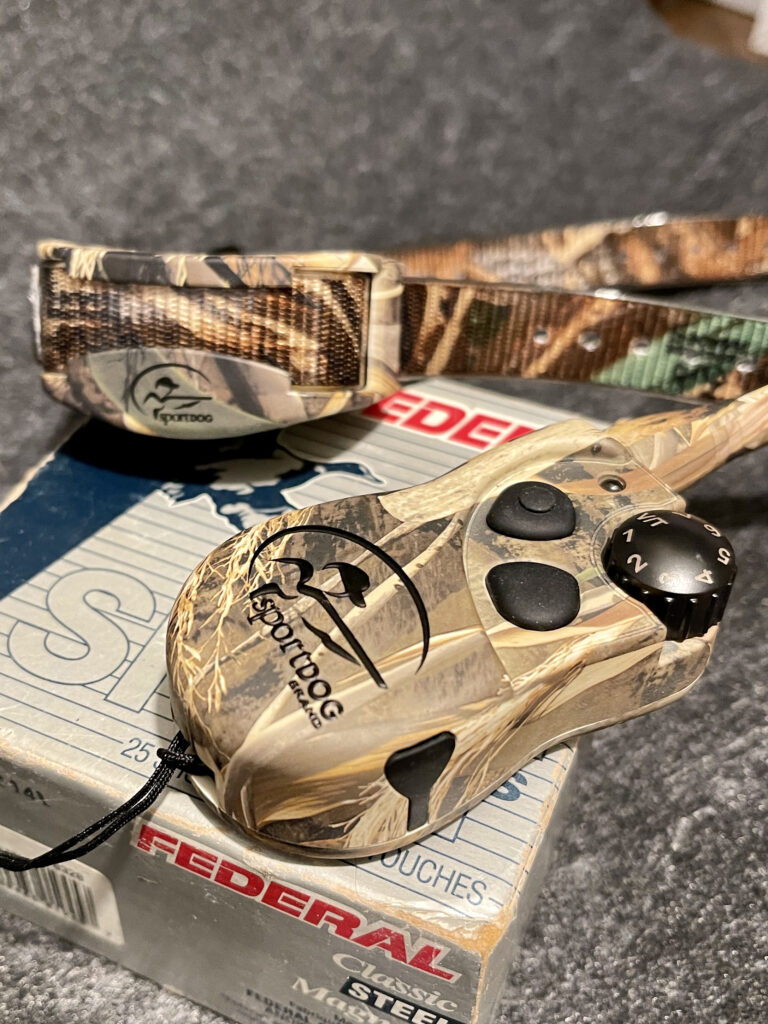 SportDOG WetlandHunter 425X Features
SPECIAL FEATURES
Designed for the waterfowl environment with Realtree Max-5® camo finish designed for ease-of-use and no-look operation more levels of stimulation allow for more customized training
RANGE
Up to 500 yards
STIMULATION RANGES
Up to 21 levels of static stimulation with medium/high ranges
Option to train with vibration and tone
EXPANDABLE SYSTEM
Supports training up to 3 dogs
WATERPROOF
Waterproof and submersible to 25 feet using DryTek® technology
DOG SIZE
For dogs 8 pounds or larger with neck sizes 5″ – 22″
BATTERIES
Rechargeable lithium-ion batteries
Charge in 2 hours, last 50-70 hours per charge
LOW BATTERY INDICATOR
Yes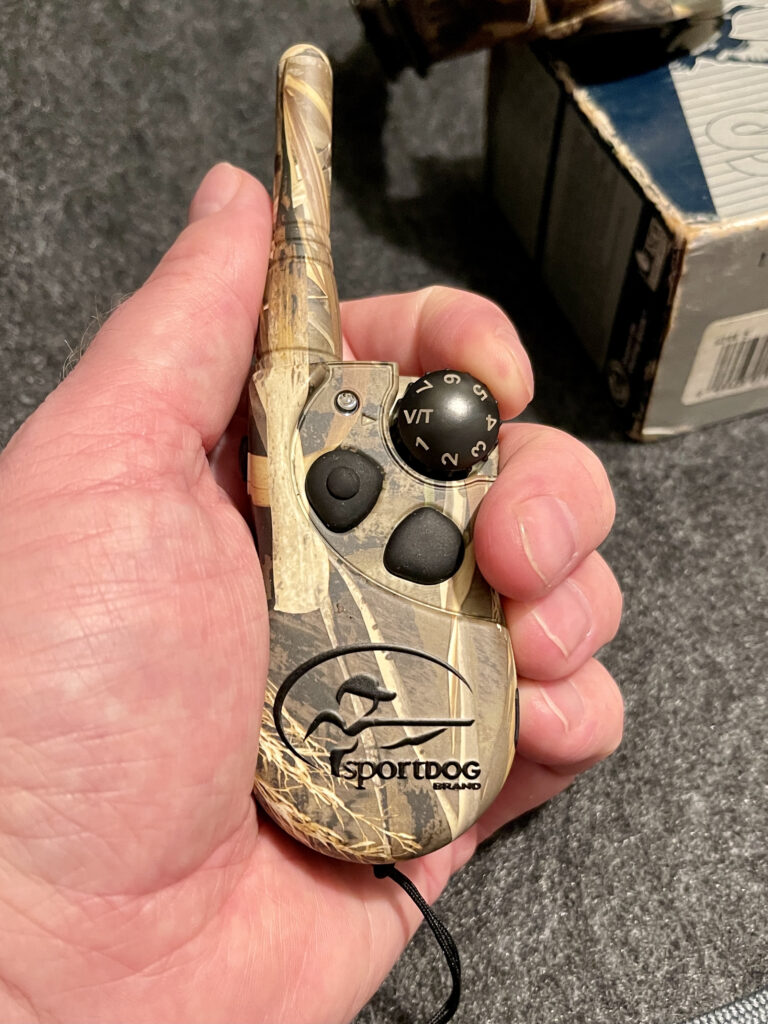 SportDOG WetlandHunter 425X Dog Collar Final Thoughts
The WetlandHunter 425X by SportDOG, it a tough no-nonsense collar that was purpose-built for waterfowl hunters. It has all the features it needs to get the job done and it's a great value at less than $200.
WetlandHunter 425X, $179, by SportDOG Brand
Related Content: The Ultimate Pheasant Hunting Gear List
Note: HuntTested may receive a small commission if you purchase a product from the links on this page. This does NOT increase your price and helps to pay for the content you're enjoying. SportDOG Brand sponsors HuntTested and HuntTested did receive product consideration in coordination with this article. All opinions belong to HuntTested.