The Ultimate Pheasant Hunting Gear List
If you're lucky enough to live in rural South Dakota, pheasant hunting is pretty darn simple. Grab your shotgun, throw on a blaze cap, walk out your door and you're pheasant hunting. Most of us have to travel some distance to chase ringnecks. That travel requires a little planning to ensure you have all the gear you need for a successful hunt. To help you plan your next rooster pheasant hunt, check out our Ultimate Pheasant Hunting Gear List.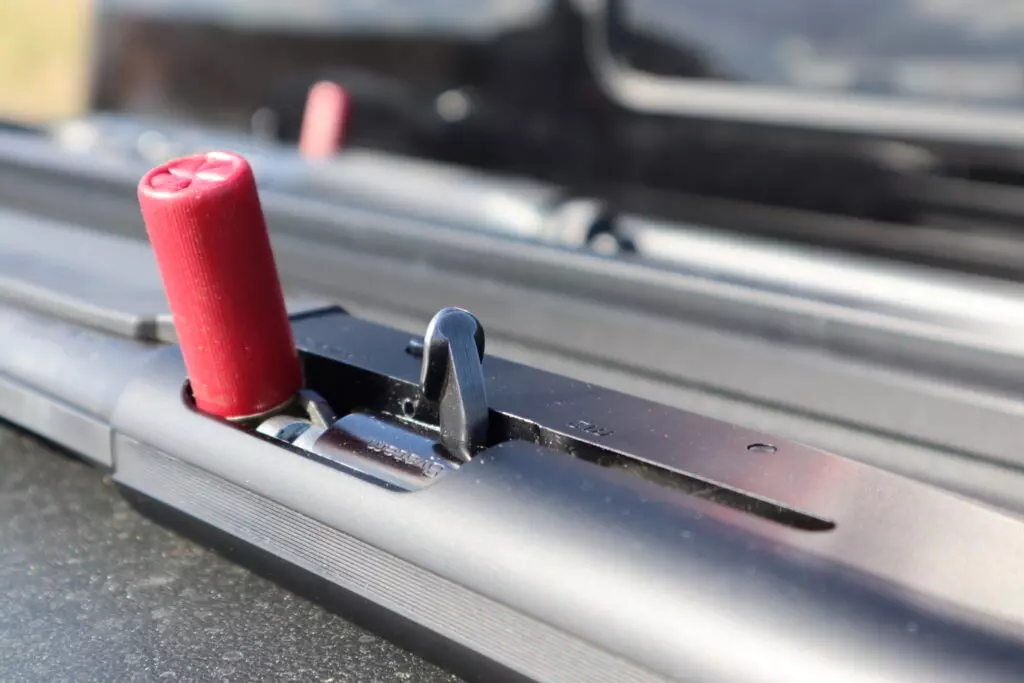 Pheasant Hunting Guns and Ammo

Shotgun – My current favorite pheasant gun is my 12 gauge Benelli M2. An improved Cylinder Choke is perfect for most pheasant hunting scenarios

Rifle – I usually tote a .223 rifle along for shooting prairie dogs and the occasional coyote while you're waiting for shooting time

Gun Case – I'm partial to the Signatures series case by Boyt Harness
5 Boxes of 12 gauge Federal Prairie Storm Ammo (Hopefully, I don't need that many!)

4 Boxes Federal Premium .223

Gun Cleaning Supplies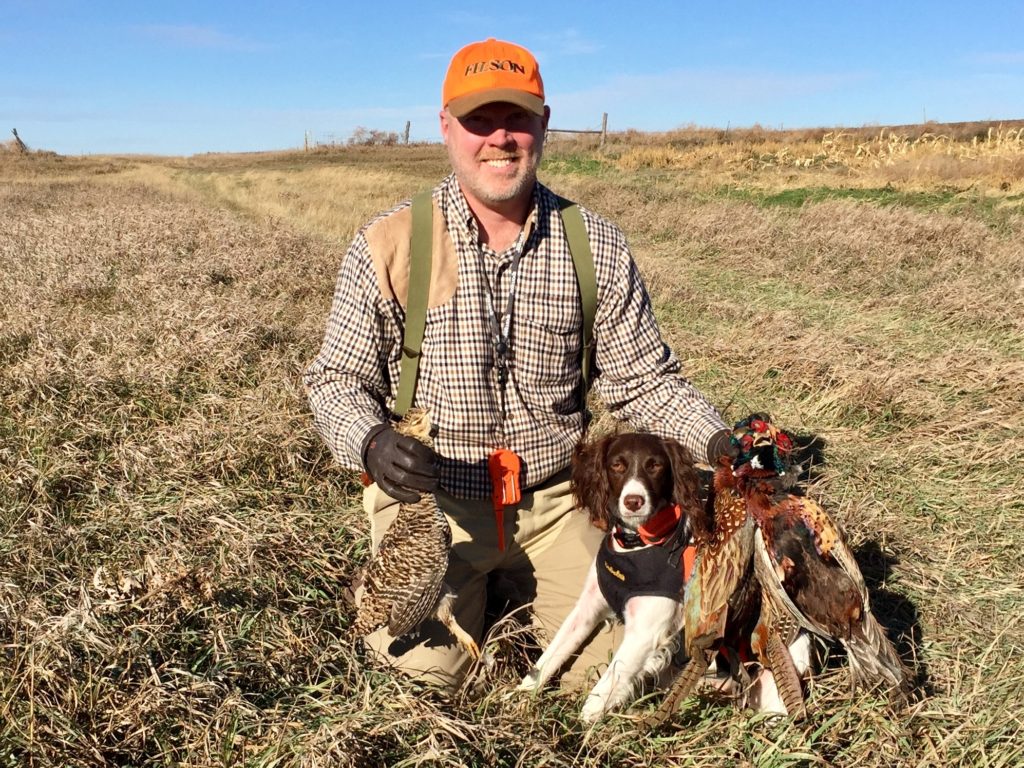 Upland Hunting Bag
I keep a bag stocked with all the gear I need for pheasant and grouse hunting trips. I've found the Sportsman's Utility Bag by Filson is the perfect size for my needs. Here are the items I keep in this bag.
Ammo
Binoculars (My Swarovski SLC 10X42's are excellent for glassing across the prairie)

Compass

First Aid Kit

Game Shears (Check out our easy method for Cleaning Pheasants)
Gun Cleaning Supplies

Hand Cleanser

Hearing Protection

Hunting License

Hunter Safety Certificate

Journal & Pen

Knife – Benchmade 940-2
Leather shooting gloves – These unlined gloves by Bob Allen are a favorite

Shooting Glasses

Toilet Paper (just in case)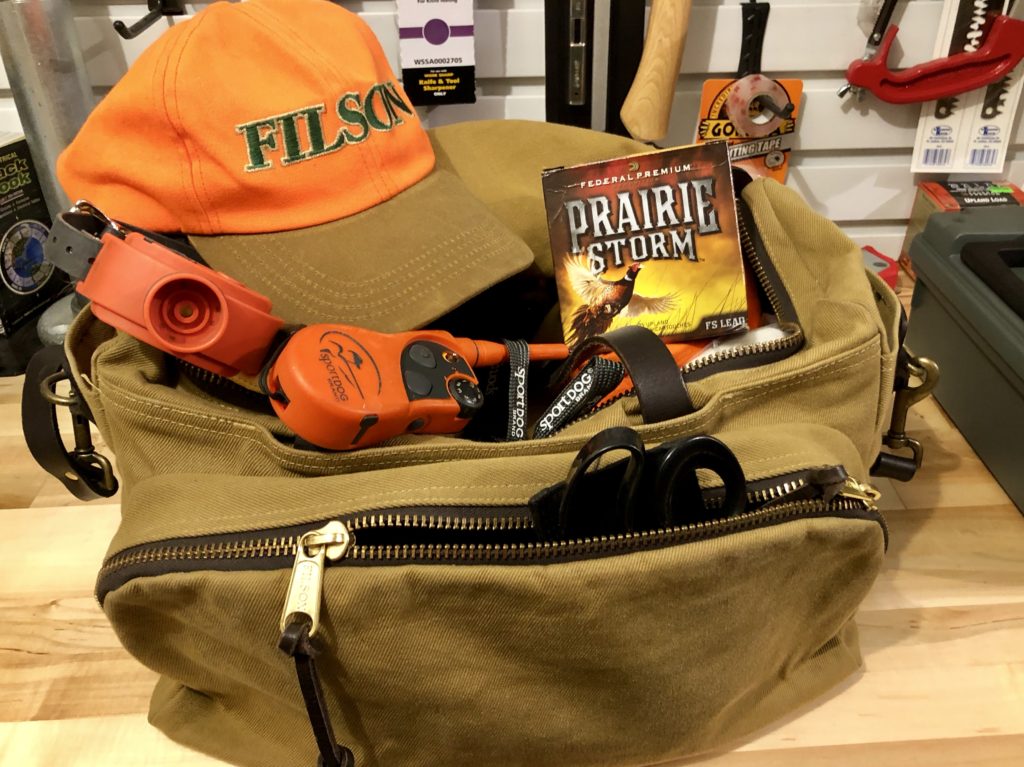 Dog Gear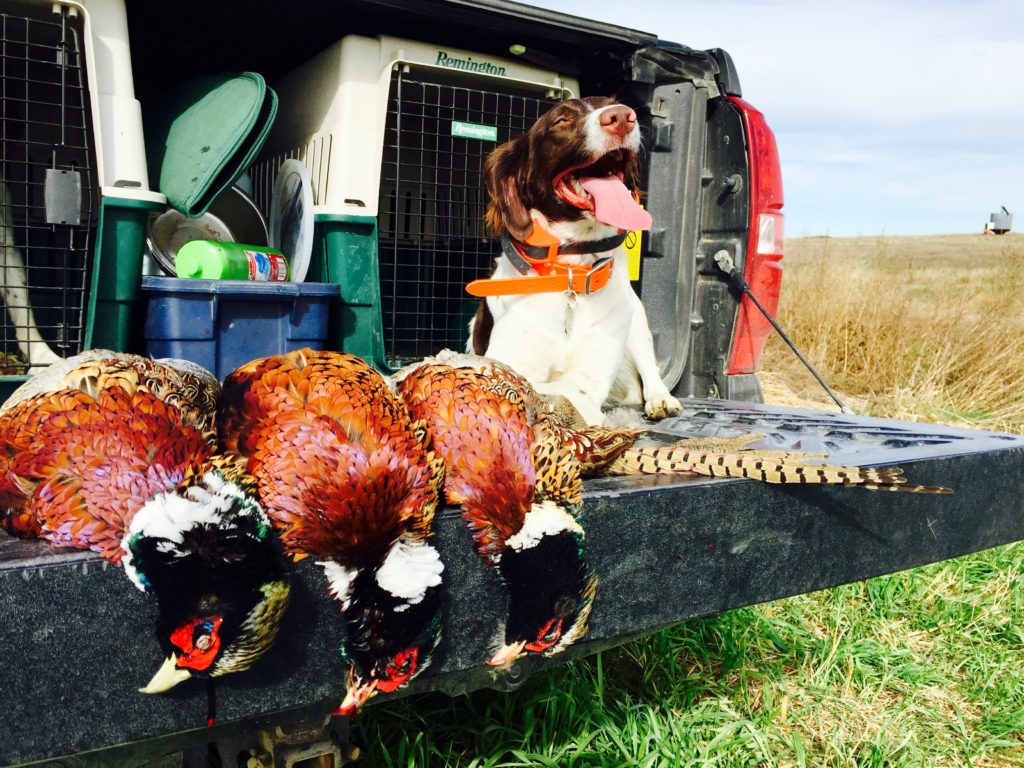 My dog gear lives in a 56-quart Plano Tote Box which is the perfect size for the task. Here are the items that I keep in my dog gear tote (with the exception of the kennel and Ruff Tough water dish).
Chest Protector Dog Vest – Pheasant Country is full of barbed wire. A chest protector has saved me more than a few trips to the vet for stitches. I like the model from Sylmar. 
Dog Leash – I carry a five-foot leather leash, in a compartment in my game vest, for obvious reasons, but it can also be used to release your dog if it becomes caught in a conibear trap. A length of rope also works, just tie a loop for your foot at the bottom. (Click Here to watch a video on how to release your dog from a conibear trap.)
Dog treats
First Aid Kit – For Dogs (See Related Article: First Aid for Dogs)

Food and

bowls

ID Collar – (With your name and mobile number)

Ruff Land Dog Kennel – Their Medium size is perfect for my Britanny

Vaccination Documentation (legally required in South Dakota)

Water Bottle – Carried in your game vest to provide your pup a drink

7 Gallon Water Jug

Lately, I've been using the GoSpout 2 Gallon Portable Water Tank from WaterPort for washing birds before bagging and washing hands and game shears.
Pheasant Hunting E-Collar
I cannot imagine hunting my dog, without an e-collar. A collar-trained dog is a pleasure to hunt with, and it's much safer for your dog. My Brittany typically only needs a tone from the collar to return to me. A GPS-enabled e-collar is an added benefit and peace of mind. The SportDOG Brand Tek 2.0 is a feature-packed GPS tracking collar and a current favorite. A non-GPS model to check out is the SportDOG Brand UplandHunter 1875.
Pro Tip: If you normally only feed dry dog food, consider bringing along some canned food on your hunting trips to encourage finicky eaters.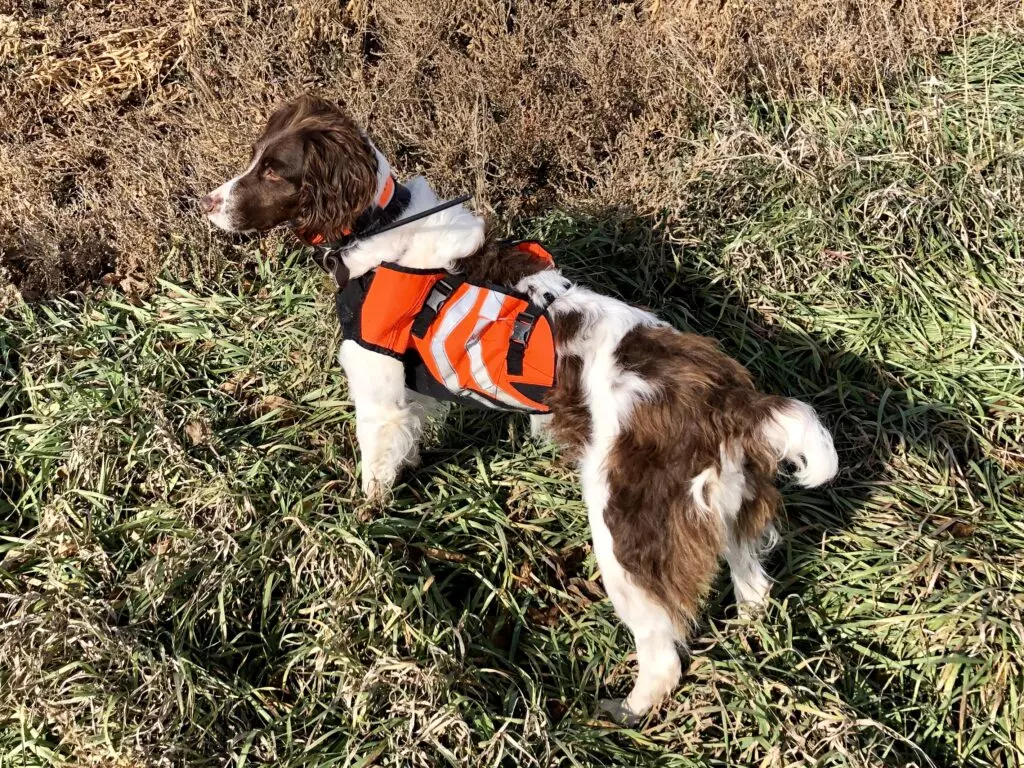 Misc Pheasant Hunting Gear
Bird Box – A plastic tub to place birds in when you empty your vest. Reduces feathers from flying around in your truck

Camp Chair -There's nothing better than pulling out the camp chair for a cold beer on the prairie when you're done hunting for the day

Coffee Mug – After breakfast in town, I fill up my mug for the drive to the fields where we'll be hunting

Two-Way Radios – A handy way to keep in touch when there's no cell coverage. (You cannot use them while hunting)
Coolers – I've found the Grizzly 75-quart cooler is the perfect size for a week of pheasant hunting. I also like to bring along a smaller 20-quart cooler for drinks 
1-gallon

Ziploc Freezer Bags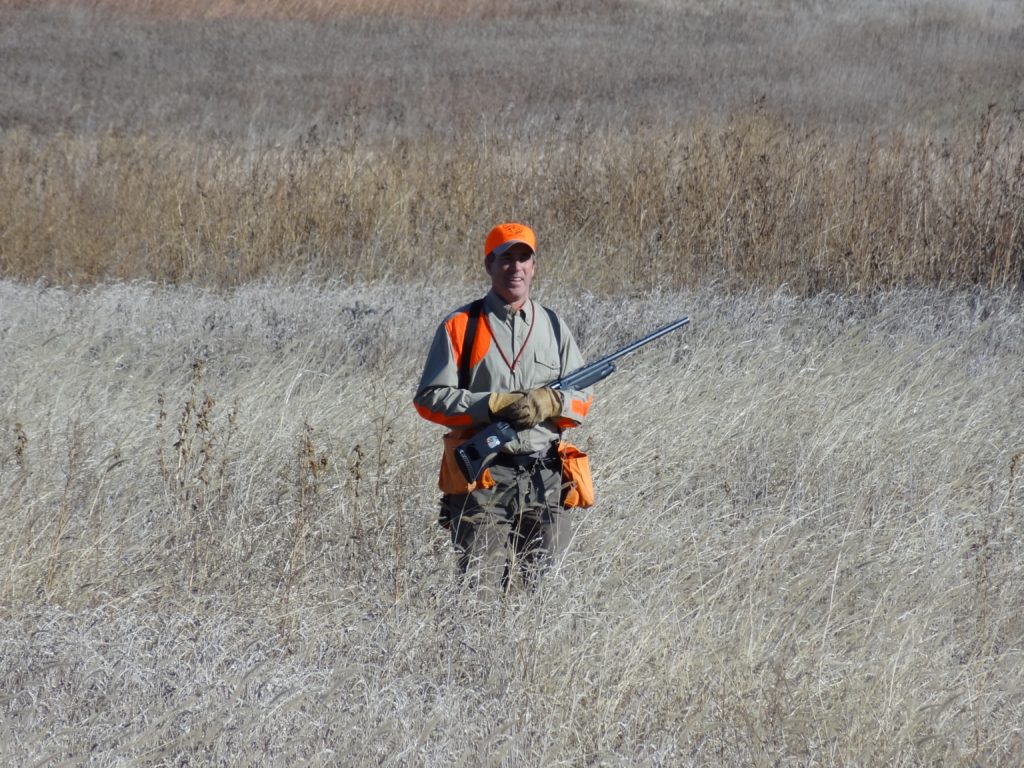 Pheasant Hunting Boots
I am convinced that part of my pheasant hunting success comes down to walking more miles than other hunters. More miles equates to more pheasant flush opportunities. On a typical day of pheasant hunting, I will hike 6-9 miles. To walk this far in comfort on uneven terrain, you need a quality boot. For most pheasant hunting I prefer a waterproof, uninsulated leather boot with a pair of wool socks.  I always bring two pairs of boots on pheasant hunts and rotate them daily. It's also a good idea to pack a portable Boot Dryer to gently dry out your boots after a wet day in the field. 
Top Pheasant Hunting Boot Models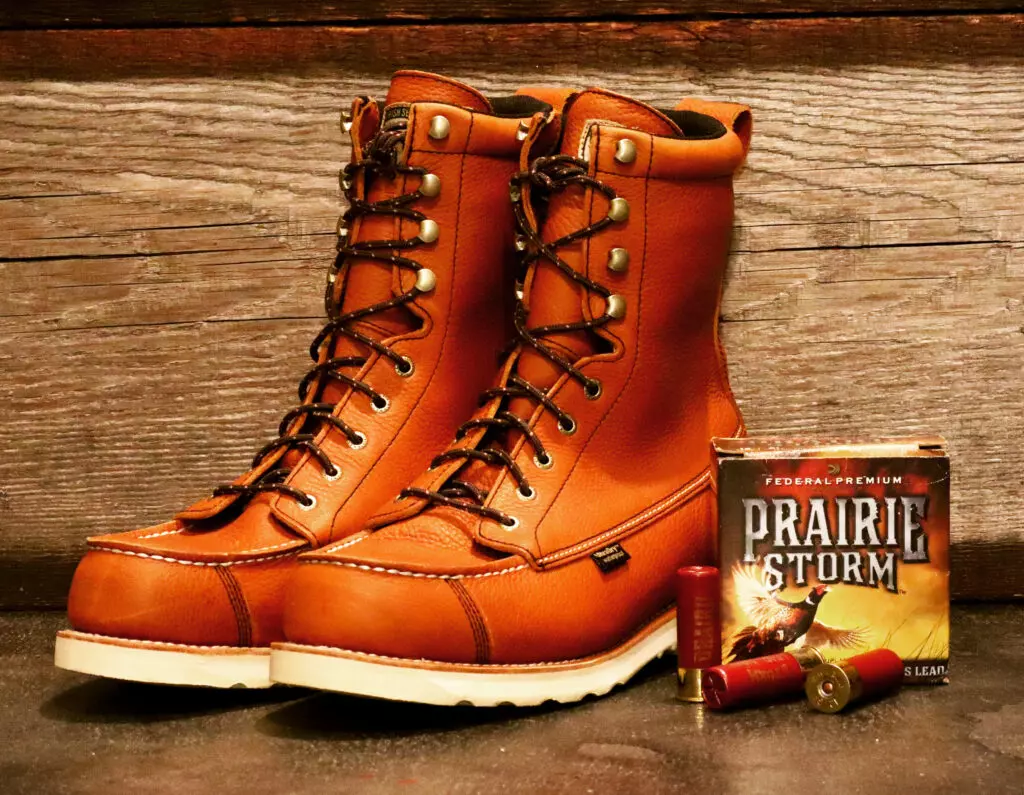 Pheasant Hunting Clothing
My South Dakota pheasant hunt falls on the same week every October. In over 20 years of hunting the same week, I've seen snowstorms, 95-degree heat, and literally everything in between. Given the wild swings in weather, you need to watch the forecast and dress accordingly. Here are the items that I commonly pack for a wide range of conditions:
Belt – Filson

Blaze Baseball Cap

Blaze Insulated Cap – Filson

Fleece Headband – A fleece headband is handy to keep in your pocket and slip over your ears if it gets cold
Game Vest – LL Bean makes a great upland vest with no sharp edges that might scratch your gun.
Jacket – An insulated upland jacket or coat will replace your game vest when it's cold
Long underwear

Pants (sometimes called "brush", "briar", or "upland" – LL Bean's Upland Pants are a favorite. A

nd, Be sure to own at least one pair that is

waterproof           

Rain gear
Shooting Shirts – Boyt Harness has a nice line of upland shirts

Socks – Smartwool

Suspenders – Boyt Harness

T-Shirts

– Non-cotton

Underwear – Non-cotton
Pro Tip: Use boot dryers to dry out your boots each evening.
Pheasant Hunting Gear List – Final Thoughts
Pheasant hunting is not just a sport; it's a passion, a way of life. By being well-prepared and equipped with the right gear, you can fully immerse yourself in the experience of pursuing these beautiful birds. So, gear up, stay safe, and enjoy every moment of your next pheasant hunting adventure! And, if you want to support conservation efforts and the preservation of the upland game, consider joining Pheasants Forever, where your membership goes a long way in supporting the cause. Happy hunting!
Related Content: How to Clean a Pheasant
Note: HuntTested may receive a small commission if you purchase a product from the links on this page. This does NOT increase your price and helps to pay for the content you're enjoying.