Rev Up Your Hunt: ATV vs. UTV – Which is the Ultimate Choice for Hunters?
ATVs and UTVs have been a game changer for hunters. We can go deeper and hunt longer with these fantastic vehicles. But, let's clear up one misconception straight away. We don't technically hunt from an ATV or UTV, both vehicles are about transporting hunters, gear, and even your dog to a hunting area and then the ethical sportsman does their actual hunting on foot only. As both offroad vehicle types have their advantages, let's compare the ATV vs. the UTV and decide which is the ultimate choice for hunters.
ATV vs. UTV: Definitions:
ATV Definition
An all-terrain vehicle (ATV) refers to an off-highway vehicle with four large low-pressure tires, where the rider straddles a seat and steers the vehicle with handlebars. They are most typically designed to carry a single rider and some select models are designed to carry two passengers.
UTV Definition
A utility task vehicle or utility terrain vehicle (UTV) refers to a larger vehicle where the riders sit side by side, and many people refer to them simply as a "side by side". In addition to the car-like steering and seating arrangement, the UTV is much larger than an ATV, can haul more, and features a roll cage or even an enclosed cab. Models range widely in their intended purpose and can carry anywhere from 2 -6 passengers depending on the model. For the purpose of this comparison, we're referring to a Polaris Ranger NorthStar vehicle.
ATV vs. UTV: Versatility
UTV's or "Side by Sides" are extremely popular today. I think a core reason for this is the sheer versatility they offer. A UTV model like the Polaris Ranger offers a wide range of purpose-built model choices to suit every need, from a basic model to a plush backwoods Cadillac like the Ranger NorthStar Crew. No other vehicle can be a workhorse all week around your property, be a hunting machine all weekend – taking you places your truck wouldn't dream of, and then be a fun family trail riding rig when hunting season is over. Winner: UTV
ATV vs. UTV: Maneuverability
I've had my ATV in some truly gnarly spots on hunting trips, and it's never come up short or left me stranded. Frankly, my ATVs have been the most trouble-free and reliable machines I've ever owned. While there are a lot of places you can go in a UTV, there are still a lot of spots where either the nature of the terrain, turning radius, or trail width will limit a UTV. This is particularly true in some hunt units where they have 50″ barriers on many trails. Winner: ATV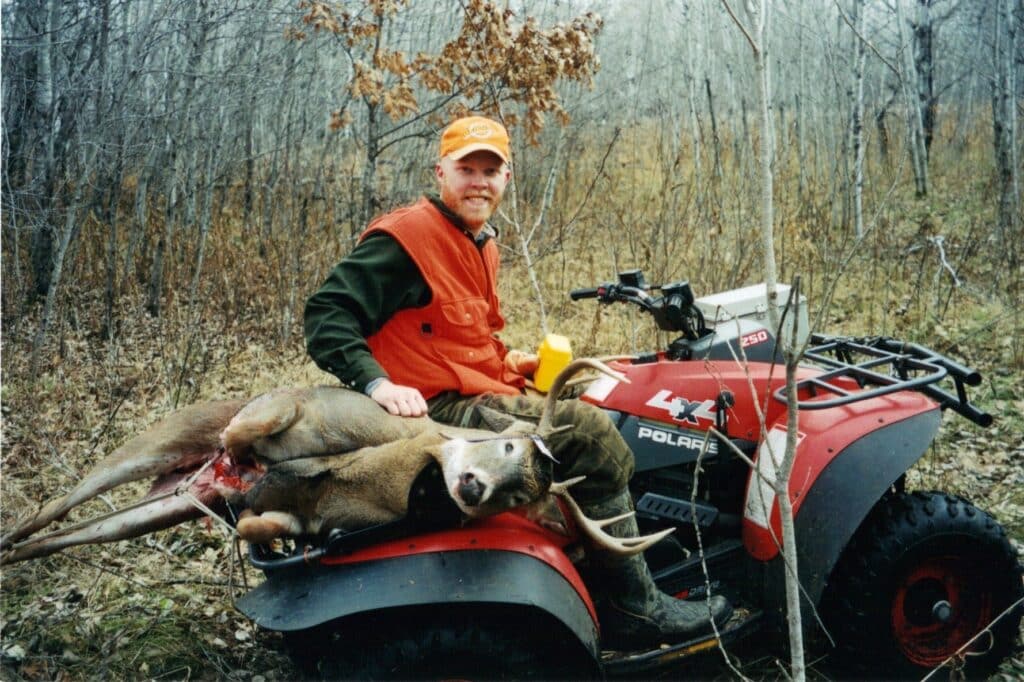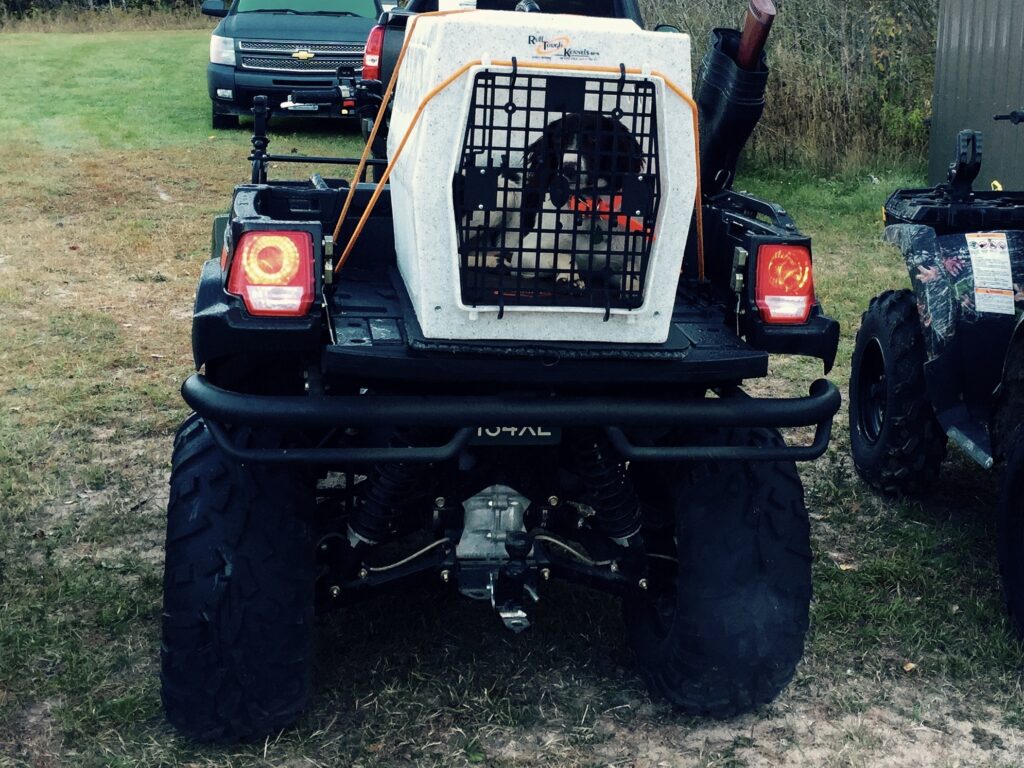 ATV vs. UTV: Comfort
In the comfort category, the UTV reigns supreme. Let's face it, we hunt in a range of weather conditions and I want my ride to and from my hunt area to be warm, dry, and comfortable. UTVs like the Polaris Ranger NorthStar are unmatched in the comfort department. Bonus points: The UTV is also the safer of the two vehicles. Winner: UTV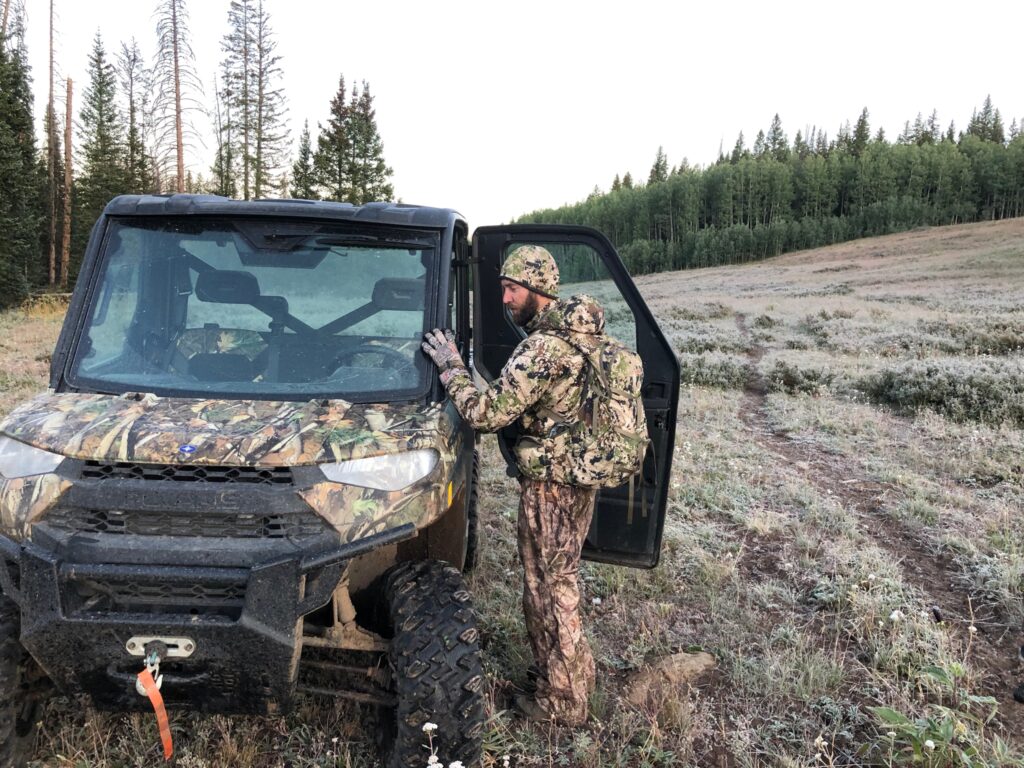 ATV vs. UTV: Cost
UTV's are becoming more advanced and refined all the time and this all comes at a cost. At this writing, a higher-end UTV like the Polaris Ranger NorthStar edition is more than $30K. So if you're on a budget, the ATV is the clear winner on price. Winner: ATV
ATV vs. UTV: Final Thoughts
So who wins, which model is the best choice? That's ultimately going to be up to you, your use case, and your budget. From my perspective, the right answer is to own both an ATV and a UTV. There are times when I grab the ATV or the UTV based on the task at hand and I would not want to give up the utility of either vehicle. If I were pressed and I could only keep one, for my use case of hunting, working around my northern Minnesota property, and family trail riding, the Polaris Ranger NorthStar UTV would be my clear choice.
Related Content: Polaris RANGER CREW XP 1000 NorthStar Edition Trail Boss
Note: HuntTested did receive product consideration in coordination with this content. HuntTested may receive a small commission if you purchase a product from the links on this page. This does NOT increase your price and helps to pay for the content. All opinions belong to HuntTested.