Polaris RANGER CREW XP 1000 NorthStar Edition Trail Boss
I made the mistake of flying first class once. It was a mistake because if you can't always fly first class, (which I cannot) then you should never fly first class, as you'll remember how awesome flying could be every time you wedge yourself into an economy airline seat. I was reminded of this experience when I first drove the Polaris RANGER CREW XP 1000 NorthStar Edition Trail Boss. I was definitely in first class again! The Ranger NorthStar Trail Boss sets a new high bar that I will judge every other UTV against, and will no doubt find them lacking against this beast of a machine. Let's take a look at this UTV that I now just refer to as the Trail Boss.
Polaris RANGER CREW XP 1000 NorthStar Edition Trail Boss – Overview
This Ranger Crew Trail Boss is one of the most versatile UTV's on the market. While some models may be more suited to a specific purpose, the Trail Boss does everything well. Whether hunting in Northern Minnesota, taking the whole family trail riding, or working around my remote property I found the Trail Boss to be comfortable and more than capable for every way I put it to work.
Power
The Ranger Crew Trail Boss is powered by Polaris' bullet-proof XP 1000 dual overhead cam motor that makes 82 horsepower. The engine and clutch combination is more than adequate for this large six-passenger machine. It feels like it has plenty of power, even when fully loaded. Three different throttle modes – Performance, Work, and Standard – allow a little customization for how the power is applied for different applications.
What Makes it a Trail Boss?
The Trail Boss includes all the features of the XP1000 NorthStar Edition, plus 29″ Pro Armor tires, Arched A-arms with 14″ of ground clearance, self-leveling suspension, and orange accents on exterior graphics, steering wheel, and glovebox.
If you do any level of riding on challenging trails, the Trail Boss package is worth consideration for the added clearance and capability. The Trail Boss is confident on the trail, even when we encountered a few gnarly spots that had my passengers reaching for the grab handles. The Trail Boss handled any trail condition I could throw at it with ease.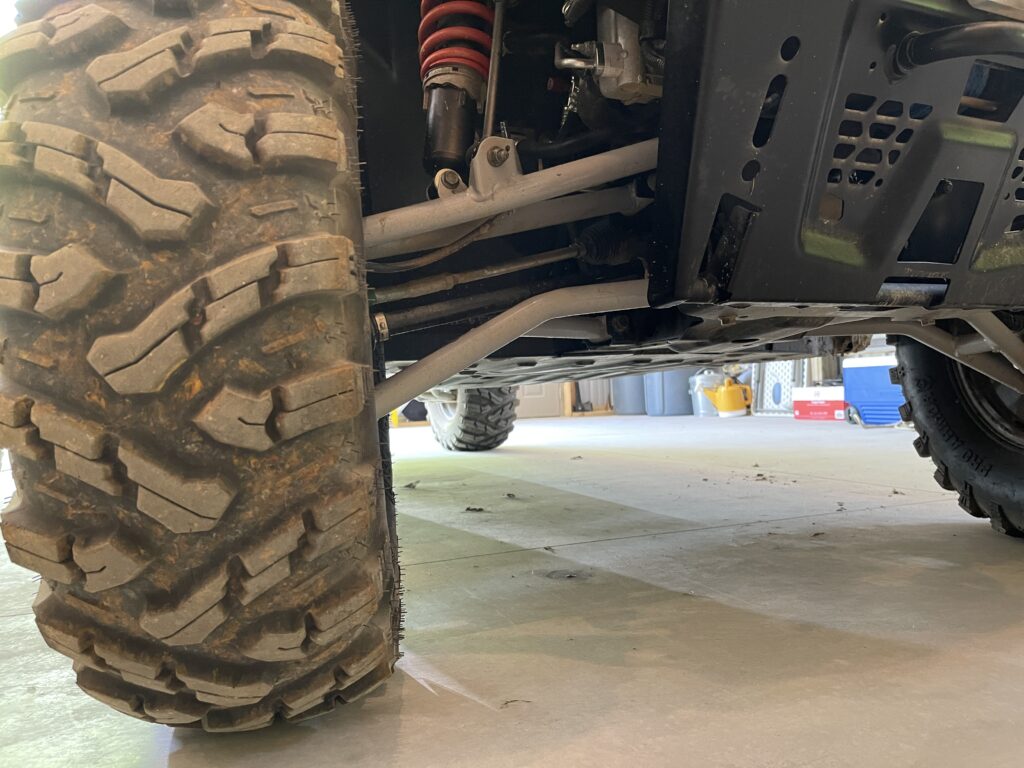 Polaris Ride Command
Unpacking all the features of Polaris Ride Command would require its own article. Suffice it to say, if you're thinking about a Polaris UTV or side-by-side and considering skipping the Ride Command option – think again. I was in the camp that thought Ride Command was unnecessary fluff and an easy option to omit to save a few bucks. Then I got to use it. It provides so much utility, I wouldn't buy a machine without it.
My favorite features are the ability to plan routes and see them on the integrated GPS map, front, and rear camera display, and Bluetooth phone connectivity. The killer feature Group Ride – is for when you're on a trail ride with friends. To be able to see where all your friends are on the map "Mario Cart -Style" relative to your position is simply amazing.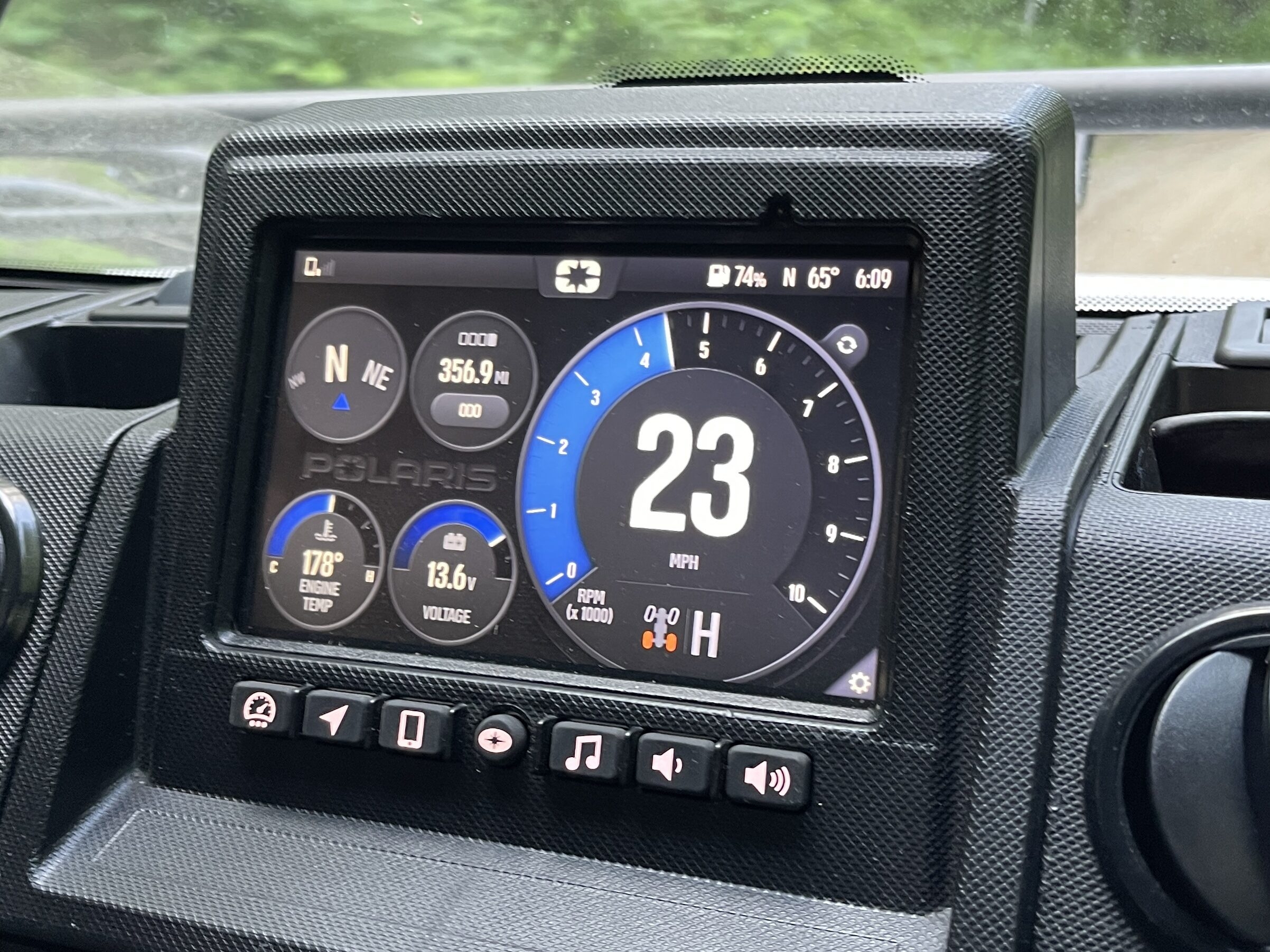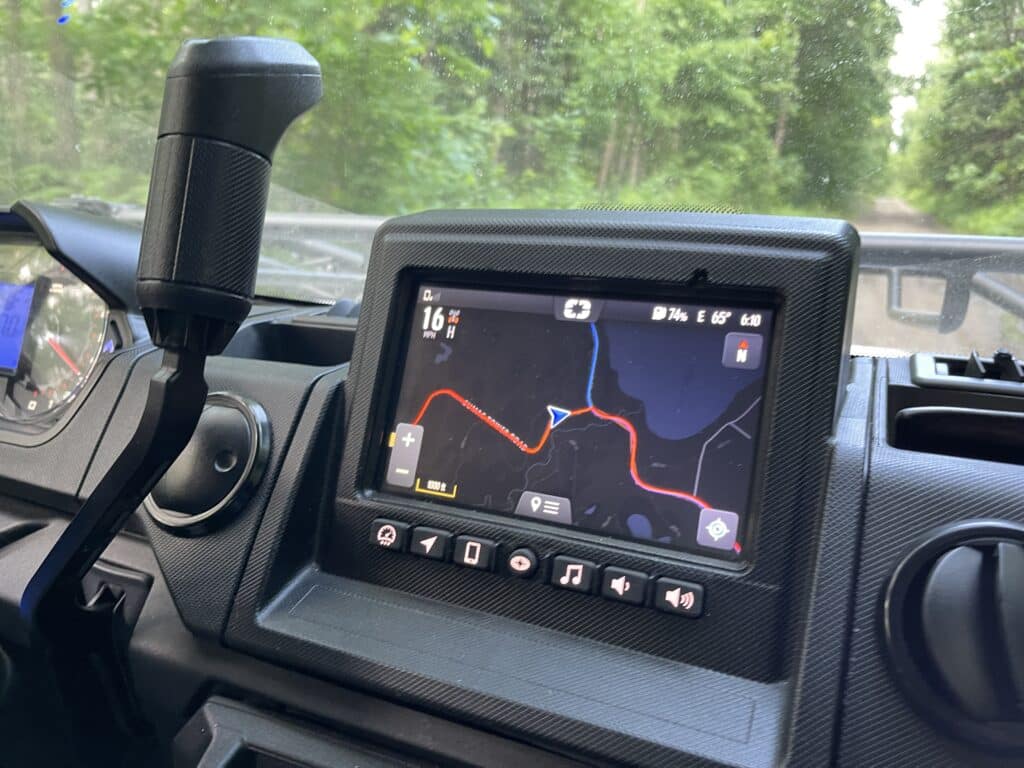 NorthStar Edition Trail Boss Interior
There are currently about one million miles of ATV/UTV trails across the country. Rural towns have smartly welcomed ATV/UTV riders, and in many areas – it's also legal to operate them on secondary roads,(check your local laws). As a result, it's not uncommon to see more people in UTVs than cars or trucks in rural America.
We found that the Trail Boss functionally became a second vehicle at our camp. As it's a NorthStar Edition, this model features comfortable high-end seating and a finished interior with an automotive-style headliner and full climate control. Because of these creature comforts, my wife is more than happy to drive the Trail Boss into town for groceries if I'm away with the truck.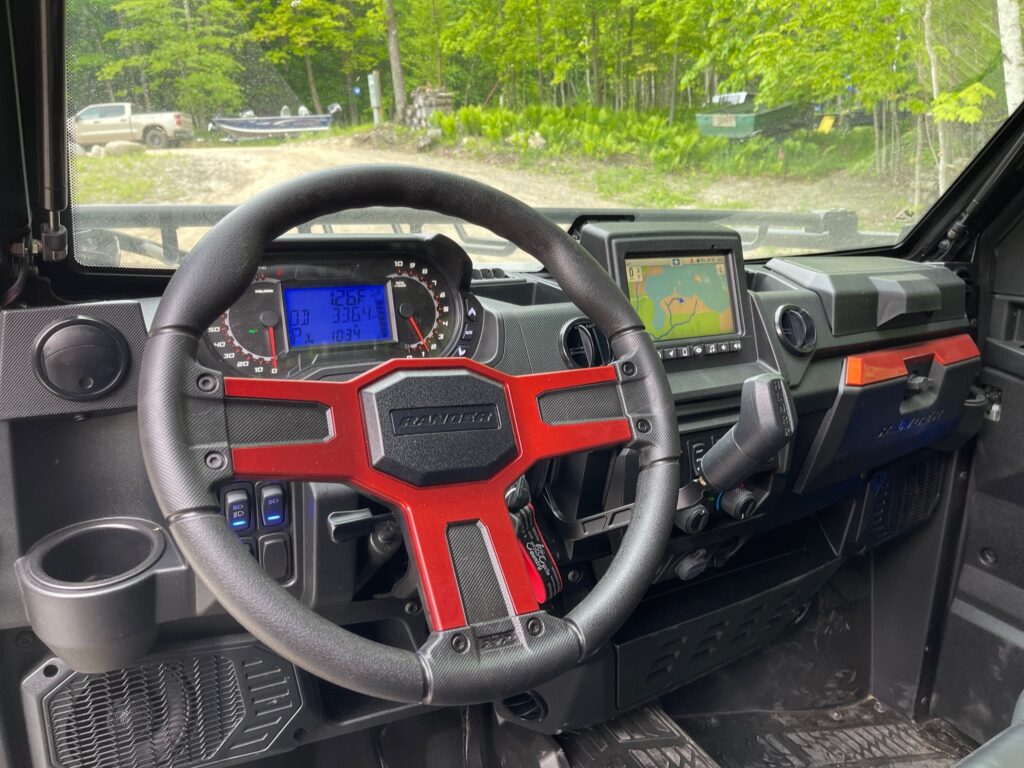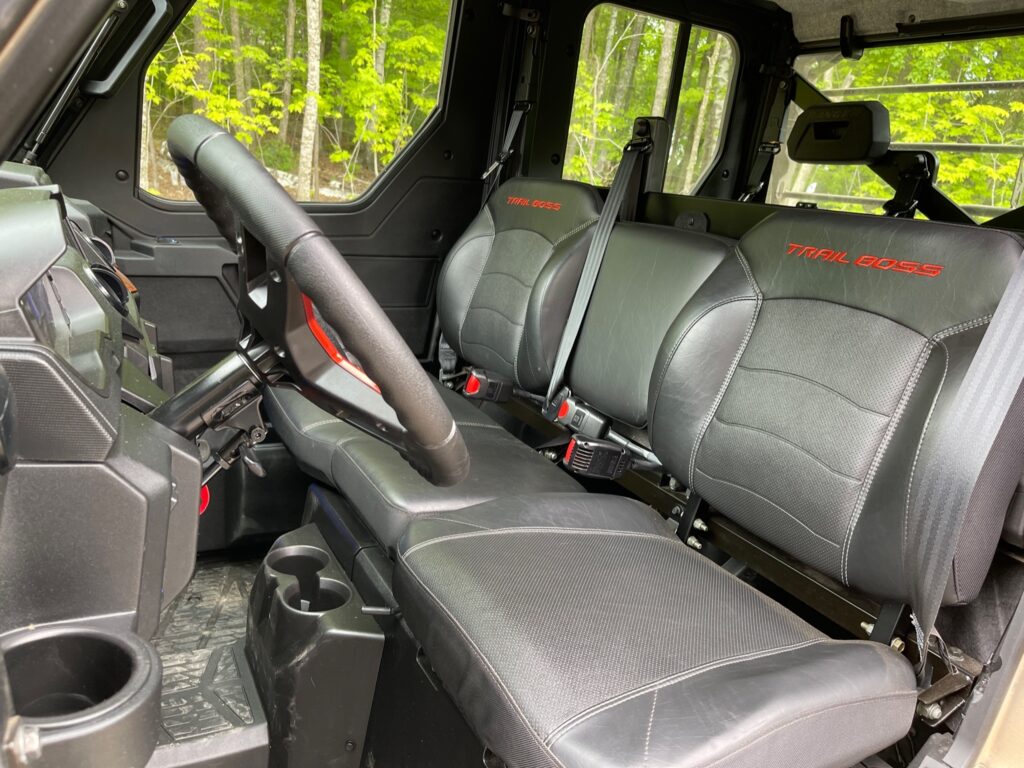 RANGER CREW XP 1000 NorthStar Edition Trail Boss – Features
Optional Ride Command Package: 7″ Infotainment Screen Powered by Ride Command, In-Dash Audio Speakers, AM/FM Radio, Front/Rear Cameras
Heating & Air Conditioning HVAC System
New 29″ Pro Armor tires and 14″ wheels
High Clearance Arched A-Arms
LED Headlights
Active Descent Control
Self-leveling Suspension
Premium RANGER Pro Shield Cab System
Pro Shield Full Glass Tip-Out Windshield
Power Window Front Poly Doors
Polaris HD 4,500 lb. Winch with Synthetic Rope and Autostop
RANGER CREW XP 1000 NorthStar Edition Trail Boss – Final Thoughts
If you've made it this far, you've gathered that I'm a fan of this machine. What could be better you ask? Well, you could shorten the name a bit, RANGER CREW XP 1000 NorthStar Edition Trail Boss is a mouthful. Other than that, I wouldn't change a thing, if you're looking for a premium machine that can do it all without compromise, look no further; this is the machine for you.
Polaris RANGER CREW XP 1000 NorthStar Edition Trail Boss Starting at $35,199 US MSRP
Editors Note. The model tested for this review was a 2022 RANGER CREW XP 1000 NorthStar Edition Trail Boss in Ghost Gray. Link to Current Model Trail Boss
Note: HuntTested was provided a test vehicle to use in coordination with creating this content. HuntTested may receive a small commission if you purchase a product from the links on this page. This does NOT increase your price and helps to pay for the content. All opinions belong to HuntTested.