Breeo Y Series Portable Fire Pit – Review
Hunters have been sitting around campfires for as long as there have been hunters. It's in our DNA to sit around a campfire at the end of the day to cook game, swap stories, and then when it quiets down to stare into the fire and let your noisy brain fade to the rhythm of the flames. So the right fire pit is pretty darn important. When I started to research fire pits for my northern Minnesota grouse hunting camp, I discovered Breeo and their new Y Series fire pit and it totally fit the bill. Here's my review of the new portable Breeo Y Series fire pit.
Breeo Y Series Overview
The Breeo Y Series fire pit is designed to be a portable version of its larger best-selling X Series model that is more stationary in design. Breeo struck the right balance of size with the Y series model. It's just big enough to be a fully functional firepit of adequate size and just small enough to be truly portable. The integrated handle and collapsable legs make it very easy to carry. If you do plan to tote it around, I highly recommend buying the Transit carrying case that is specifically built for this model. It's very heavy-duty and will protect your fire pit.
The Y Series allows you to burn wood, pellets, or lump charcoal, expanding the scope of traditional fire pits and making it very versatile. Full disclosure, I've never been that great at cooking over an open fire so I appreciate the ability to start with charcoal for better heat control and then being able to switch to wood when I'm done cooking.
I was most impressed with the construction quality and fit and finish of the Breeo. I love that it's made in America, Pennsylvania to be exact and that it's made from high-quality stainless steel. This thing is built like a tank and will serve me well for many years to come.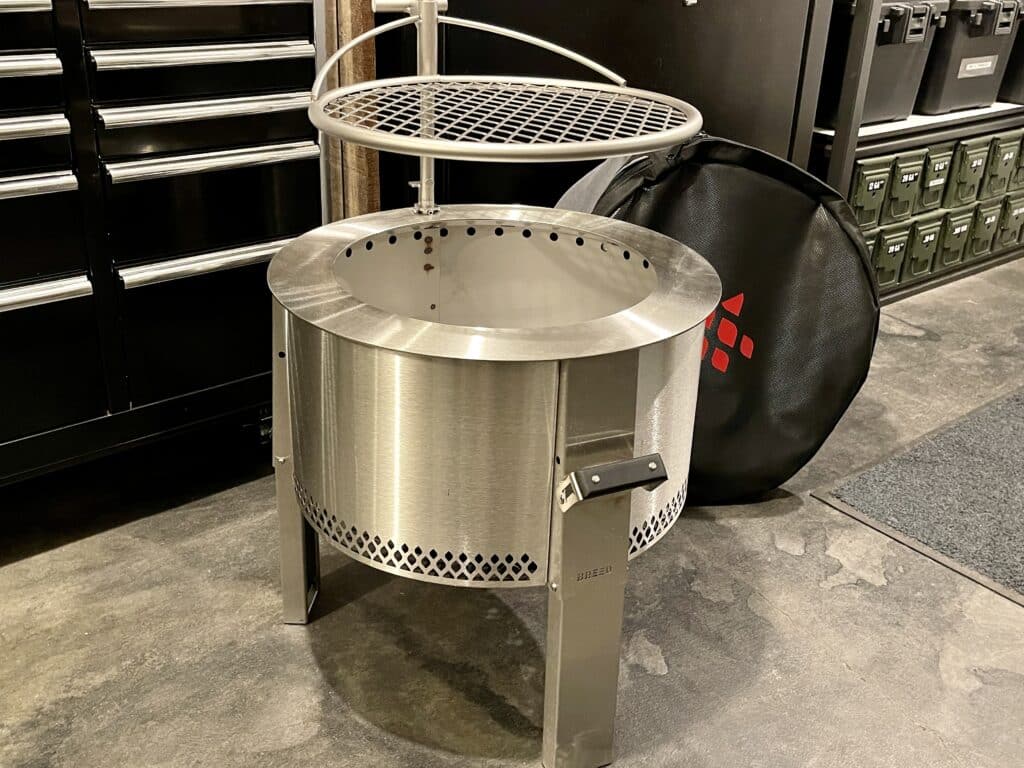 Is the Breeo Y Series Truly Smokeless?
A core claim that Breeo makes is that their firepits are smokeless. In my experience, I would call them virtually smokeless. On start-up, there will be a fairly normal level of smoke when you first light a fire. But as soon as your fire pit gets up to temperature, the secondary combustion kicks in and the smoke stops. I found it to be virtually smoke-free. If you've ever sat around a smoky fire trying to avoid the smoke, you'll love this feature.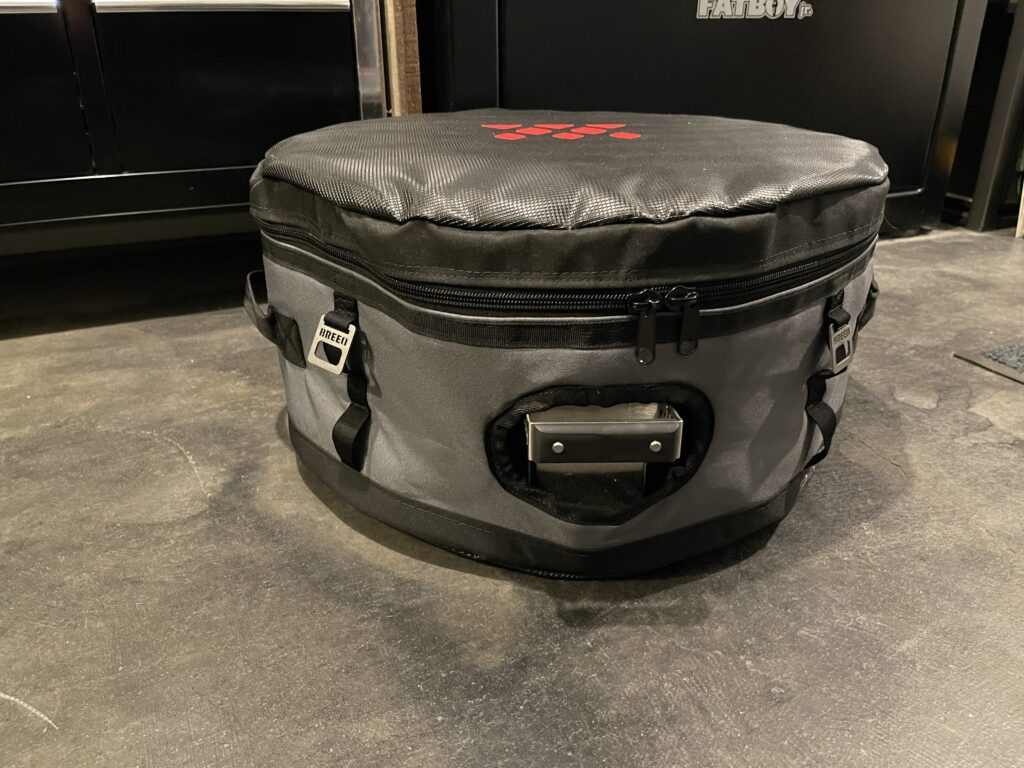 Use Anywhere!
Someone is sure to respond, "Bah! I don't need some fancy fire pit to have a fire". While true, and setting aside its benefits of being smoke-free and a cooking system, you can't have a fire just anywhere you want anymore. The Breeo is perfect for having a campfire in a variety of places and leaving no trace. Plus a built-in heat shield allows you to fire it up on various surfaces like decks, wood chips, natural stone, brick, and asphalt without any other accessories or heat shields. And of course, it's perfect for bringing along on hunting or camping trips.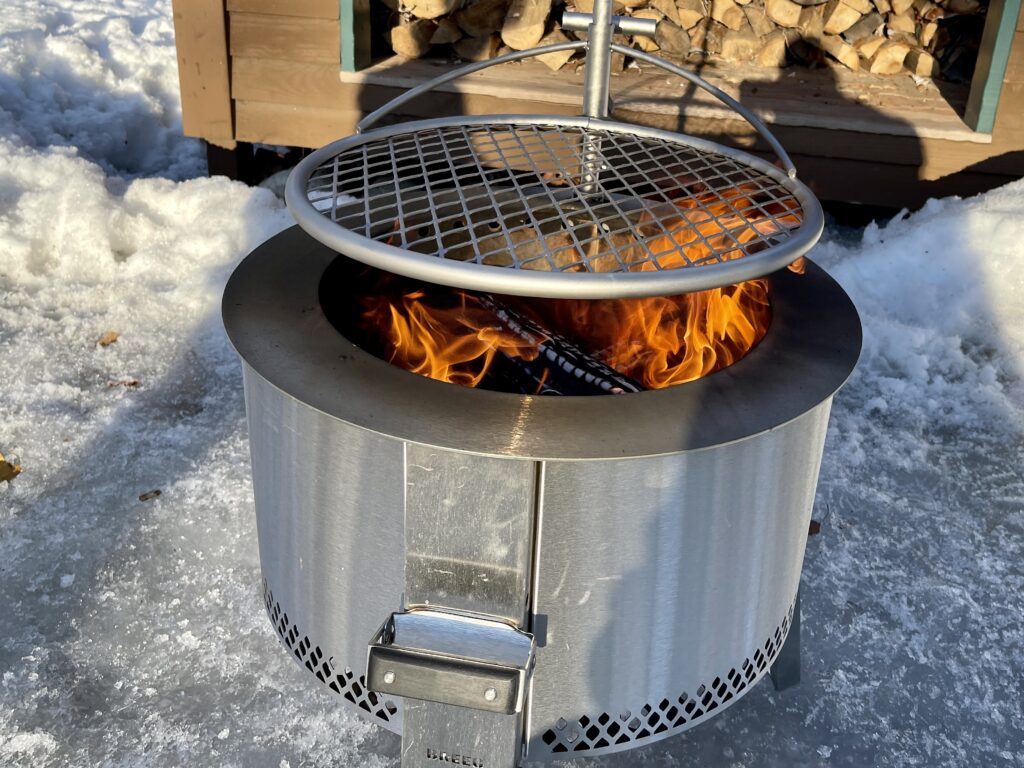 Specifications
Fire Pit Material: Stainless Steel
Handle Material: Pakka Wood (Also used in high-end knife handles)
Weight: 31 lbs
Height – Stow (low): 11″
Height – Burn (medium): 15″
Height – Cooking (high): 20″
Outside Diameter: 21″
Inside Diameter: 17.5″
Rim Width: 3″
Breeo Accessories – Outpost Grill
Breeo offers a variety of accessories for the Y-Series. From heat deflectors to kettle hooks, there are currently over a dozen accessories that will work with your Breeo. I chose the Outpost Grill. It will plug right into your Y-Series or with the included ground spike, you can use it over an open fire. It is made from the same high-quality stainless steel as the fire pit and I think it's the core accessory to have as it turns your fire pit into a highly functional grill.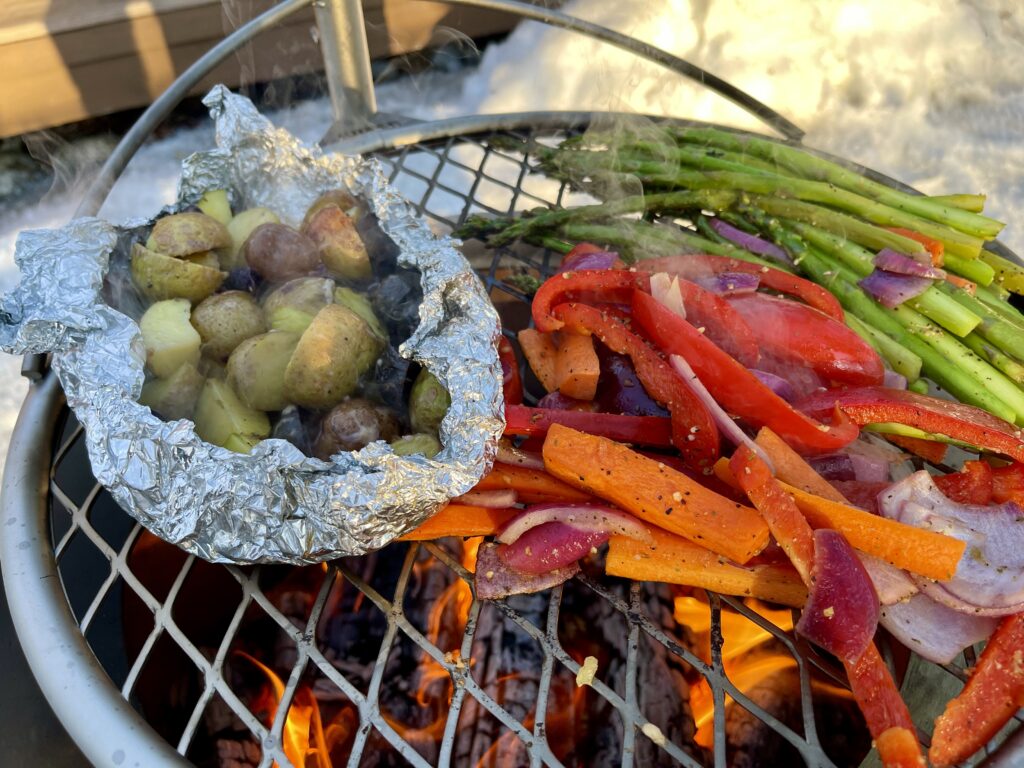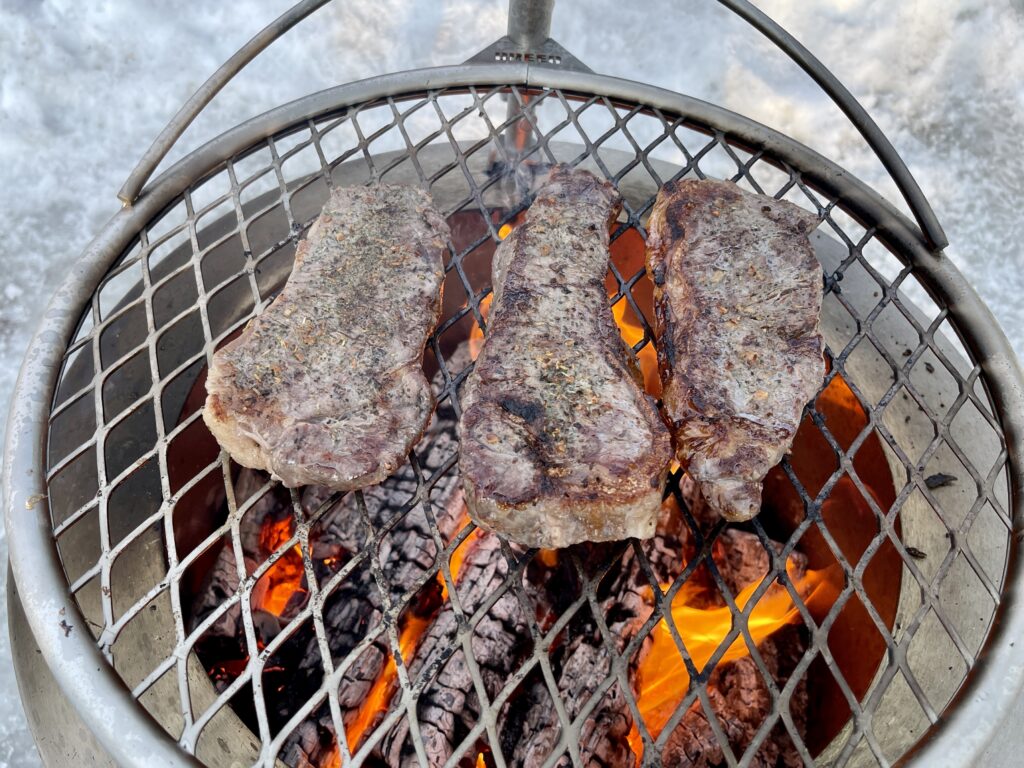 Breeo Y Series Fire Pit – Final Thoughts
The Breeo Y Series fire pit is made in America from stainless steel. Its design and construction quality are truly exceptional. If you want a fire pit that you can take anywhere, you will not find a better one. As for me, I'm looking forward to cooking elk backstraps in camp on my Breeo, after a successful hunt.
$495 – Breeo
Note: HuntTested did receive product consideration in coordination with this content. HuntTested may receive a small commission if you purchase a product from the links on this page. This does NOT increase your price and helps to pay for the content. All opinions belong to HuntTested.