E-Collar System Reviewed: SportDOG UplandHunter 1875
It was a bit of a journey that led me to purchase a SportDOG UplandHunter 1875. You see, I've always had Chesapeake Bay Retrievers. I love these big loyal dogs that look like they have a brown bear somewhere in their family tree.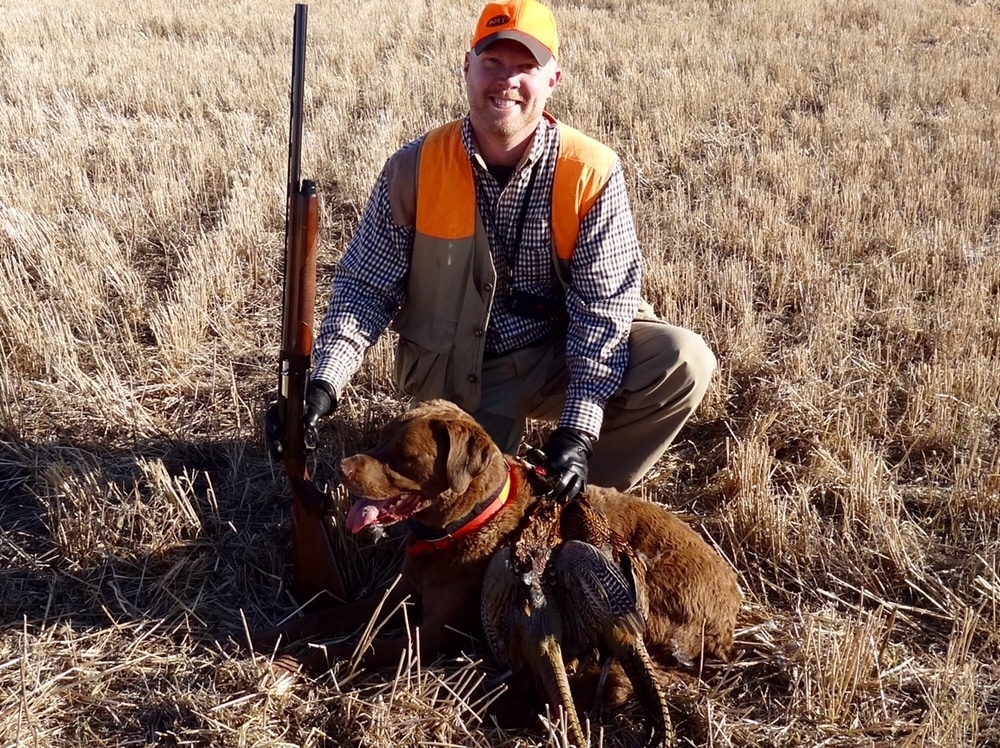 Chesapeake Bay Retriever on a pheasant hunt in Winner South Dakota
I've had four Chessies over the years, but as my last one was aging, I started to think about a new hunting dog. The Chessie breed had some strikes against it for my situation.
I now mainly hunt upland game and wasn't taking advantage of the Chessie's A- Game, swimming and retrieving ducks.

A 100-pound dog that is a house pet 95% of the time is a lot of wear and tear on your home.

Chessies can be a bit surly around other dogs. I didn't want to deal with aggression issues anymore.
So I started my search for a new breed and landed on the Brittany Spaniel. My first Pointing dog. I've only had flushers up to this point so I figured my new pup and I could BOTH use some schooling. I found a trainer that could work with me and my new dog. It was at my Britt's school that my trainer recommended the SportDOG UplandHunter 1875.
SportDOG UplandHunter 1875 Key Features:
The E-collar features a 1 mile (1760 yards) range and can be used to train 3 dogs with the same handheld remote. (Requires purchase of additional SportDOG Add-A-Dog Collars) 

The included Beeper is audible up to 500 yards and features 9 selectable tones in silent, 5-second, and 10-second run modes

The Remote Transmitter's dial allows you to instantly select one of the 7 levels of static stimulation in low, medium, or high ranges while the buttons allow you to deliver your choice of momentary (nick) or continuous stimulation. You also have the option to train with vibration (buzz) and tone (beep)

This system features DryTek technology making it waterproof and submersible to 25 feet; Collar Receiver fits dogs 8 pounds or larger with neck sizes 5″ – 22″

Rechargeable lithium-ion batteries charge in 2 hours and last 40-60 hours per charge; The Remote Transmitter, Collar Receiver, and Beeper feature a low battery indicator

Remote Transmitter button functions can be customized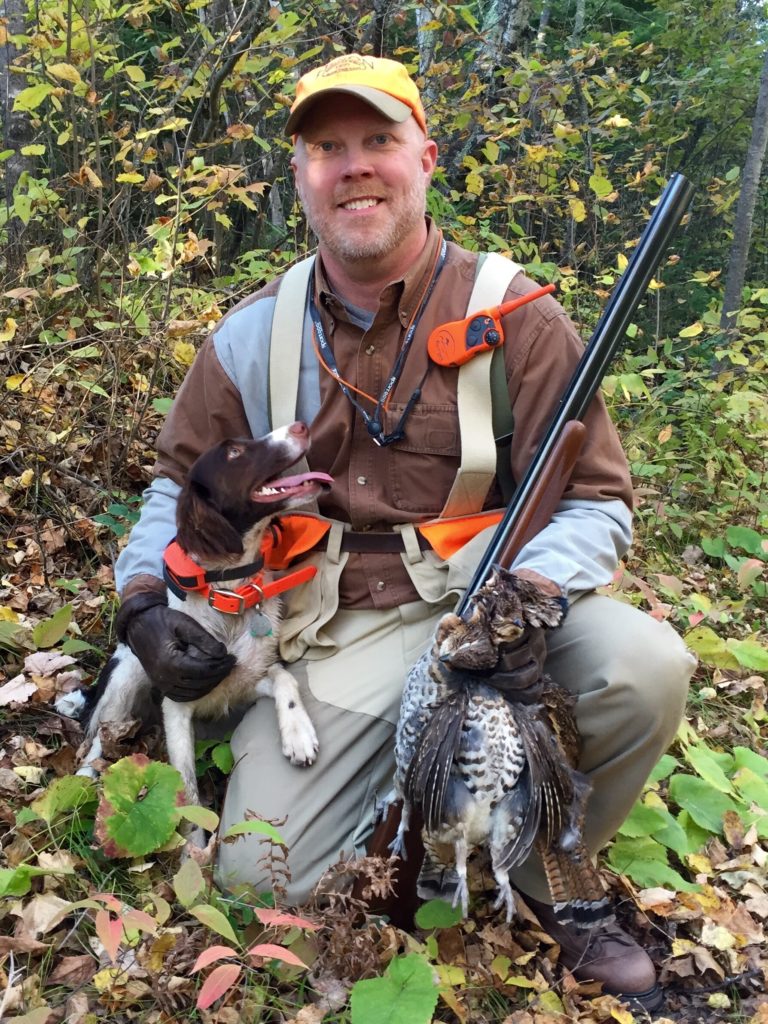 Pro Tip: Most hunters charge their collars too frequently. On a typical five day hunt, I charge my collar system once during the entire trip. If you have a quality collar system, there is no need for daily charging. By charging less frequently you'll also extend the lifespan of your unit.
SportDOG UplandHunter 1875 Key Observations:
Quality and Ease of Use: I found the quality of the SportDOG UplandHunter 1875 be top notch. It's well-engineered and I found all the controls to be intuitive and really easy to use.
Beeper: As a guy who has only had flushing dogs before, the beeper on the collar took the most getting used to. The beeper on this system offers three choices of how often the beeper sounds off when your dog is moving: Never (Silent Mode), every 5 seconds (5 Second Mode) or every 10 seconds (10 Second Mode).
In all modes, the Remote Beeper beeps once per second when the dog stops moving. Or you can you can forgo the run mode altogether and just use the button on the remote to manually get a bearing on your dog. I found this especially useful when hunting in large cattail sloughs during the late season.
Charging unit: With this system, you have three items to charge, the remote, the main collar unit and the beeper. I really like that the charging unit is an all in one unit that charges all the items at the same time.
Durability: At this writing, I've used my SportDOG UplandHunter 1875 for close to 3 years now. It's been on and off my dog over a hundred times and I've used it for everything from warm early season hunts to a frigid New Year's Eve pheasant hunt. It's worked flawlessly and the materials used in the construction have held up very well.
Price: The SportDOG UplandHunter 1875 runs about $380. It's not an inexpensive unit, but given the features and build quality, it's a fair price. If you have a pointing dog and you're looking for a collar system, you'll be hard-pressed to find a better option.