A Review of Scope Mounting Systems
We often think that things were made with better quality in the past, and in many cases that's true. But, when it comes to scopes, they have never been better. This is the golden age for firearm optics. Today's scopes are more rugged, reliable, accurate, offer more adjustment, and more features than ever before. There's a lot of great scopes out there and all the major manufacturers offer high-quality models. Once you find your scope, you'll need to decide how it's going to mount to your gun. You have a lot of options for mounting your scope to your rifle. Here's an overview of your rifle scope mounting system options.
Types of Scope Mounts:
One-Piece Scope Rings and Mounts
If I'm mounting a scope that I do not intend to remove, a one-piece scope mount from Talley Manufacturing is often my top choice. Their one-piece scope mount offers a rigid design that has no joints between the scope and the rifle. This design eliminates the possibility of an "out of alignment" interface or "loose connection" between the ring and base of traditional two-piece designs.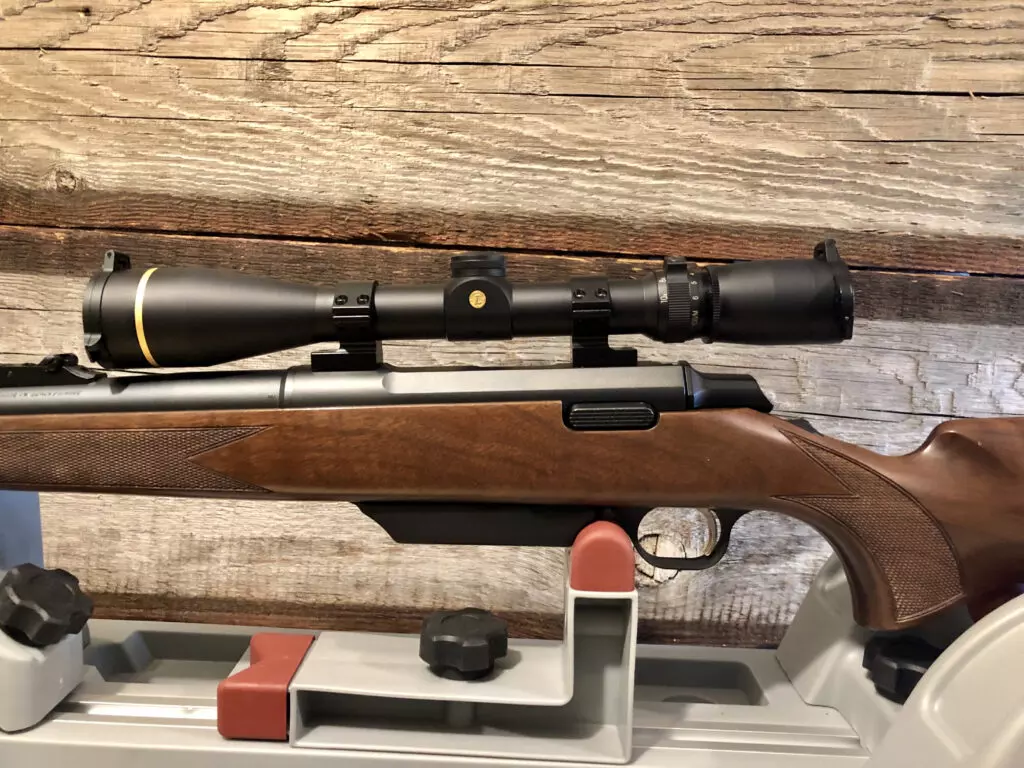 A one-piece mounting system is the most common way to mount a scope to an AR rifle. The Leupold Mark AR mount (photo below) allows for proper eye relief, height and provides a rock-solid mount.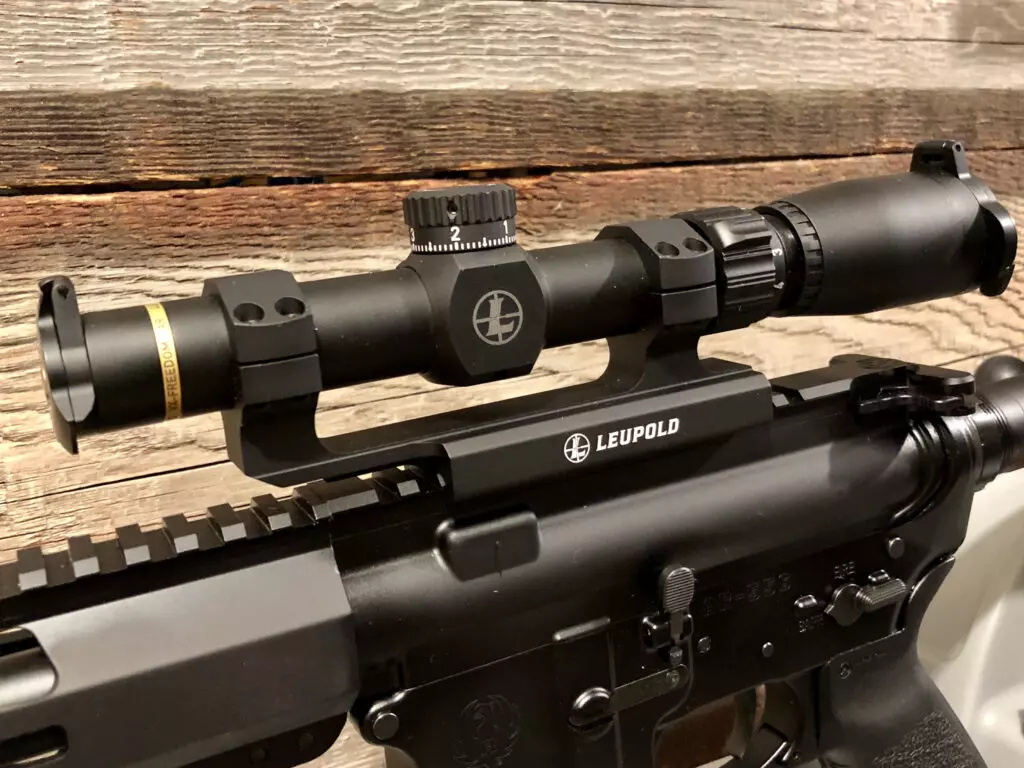 Another innovative one-piece option for AR-style rifles is the Signature P.E.P.R. QD mount from Burris. This scope mounting system offers MOA of scope adjustment on the mount itself, without using windage and elevation knobs on your optic. This greatly increases the maximum range and turret adjustability of most optics. Additionally, locking levers at the base allow quick mounting and removal of your optic.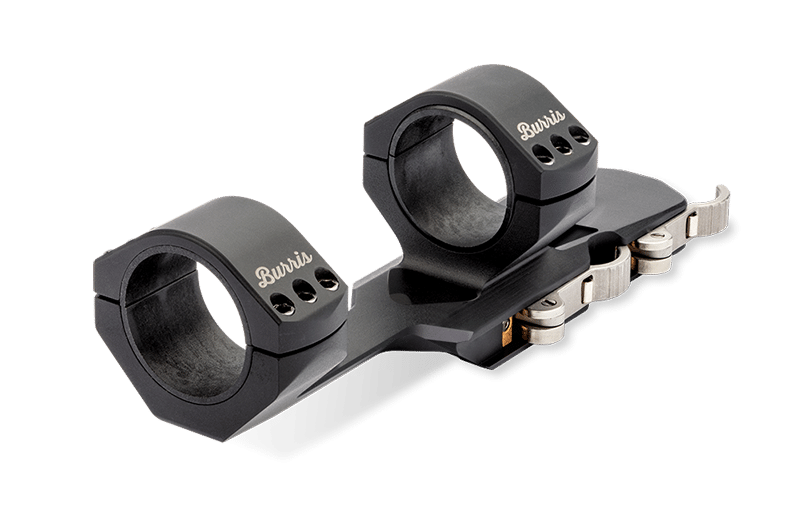 Standard Scope Mounts
A relic from the past that I still see on guns today is the scope base with windage screws (see photo below). In the early days of scopes, most had limited adjustment, if any at all. The mounting system then had to provide the adjustment to allow you to sight in and zero your rifle. Modern scopes offer enough reticle adjustment to make windage screws obsolete.
Further, I've seen several instances at the rifle range where a guy was having trouble getting on target. When looking at his rifle, the culprit is almost always loose windage screws. If you have this type of mounting system, it might be time to invest in upgrading to one of the other systems in this article.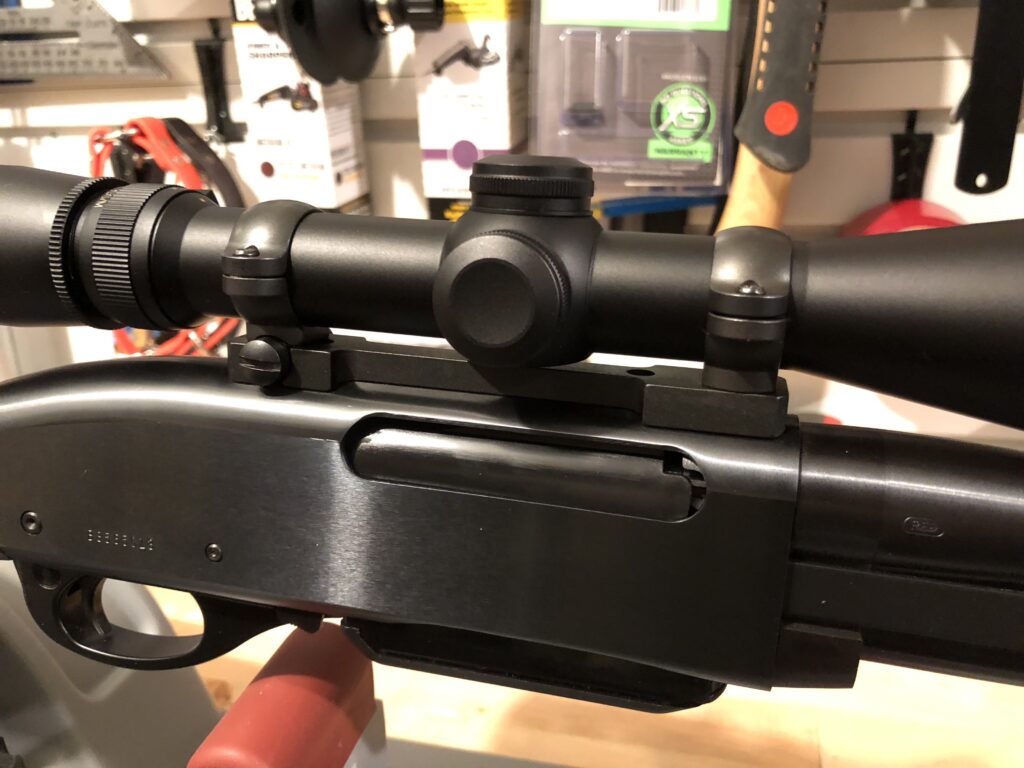 My preferred style of standard mounting system is the two-piece base Dual Dovetail style from Leupold. In this style, the base is mounted to the receiver and the rings have a machined dovetail on their bottom. This dovetail then inserts into the base and is turned 45 degrees to lock in and form a super-strong connection.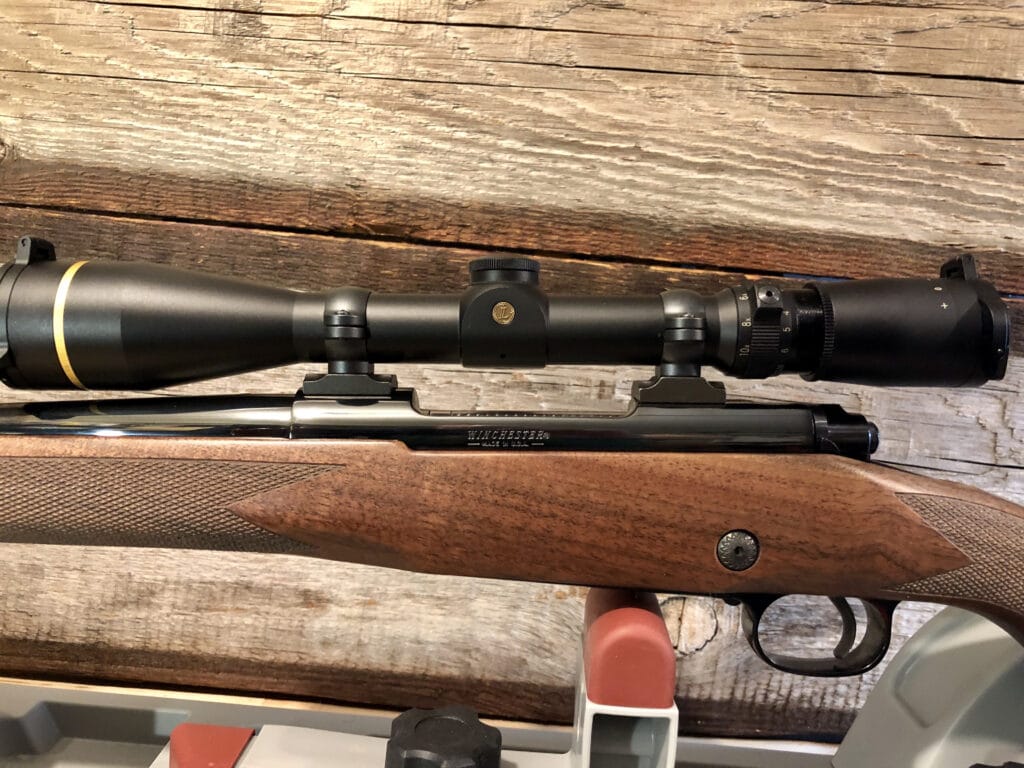 Proprietary Rings and Mounts
Some gun manufacturers have their own proprietary scope mounting systems. Ruger and Tikka are two manufacturers who have their own system that is unique to their rifle. In the case of Ruger (photo below) their system is similar to a Weaver-style connection, but with smaller connection points. To my eye, this system doesn't seem particularly rugged, but I've had this Ruger Hawkeye in .223 for close to 20 years and I've never had an issue with the scope coming loose or losing my zero.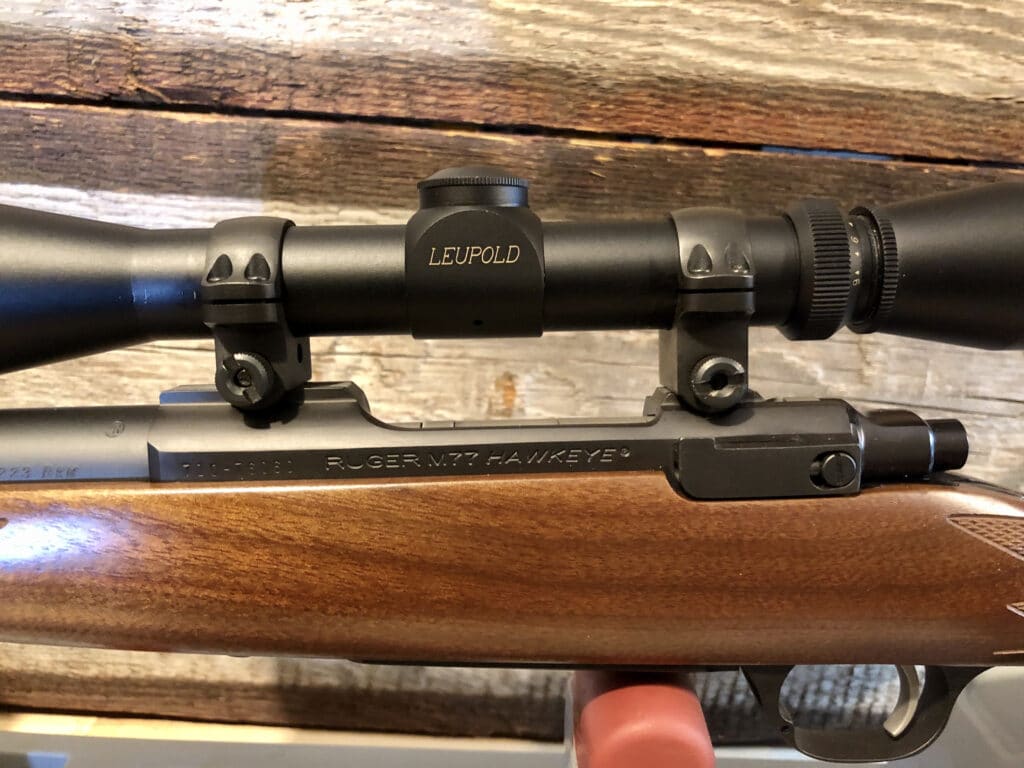 Picatinny and Weaver Mounts


As we can see from the above, Picatinny and Weaver bases look very similar. Even though they look similar, Picatinny and Weaver rails are not entirely compatible.
Weaver Optics has been producing scopes for rifles for decades. They also designed the Weaver base, a mounting system for their scopes. The Weaver base predates the Picatinny and has some dimensional differences.
The Picatinny rail is very similar to the Weaver design, but they are not interchangeable.
Weaver bases have slots that are .180" wide and do not necessarily have consistent spacing between the grooves.
Picatinny slots are .206" wide with a center-to-center groove width of .394".
Pro Tip: Picatinny accessories will not fit on a Weaver rail, but Weaver accessories will fit on a Picatinny rail.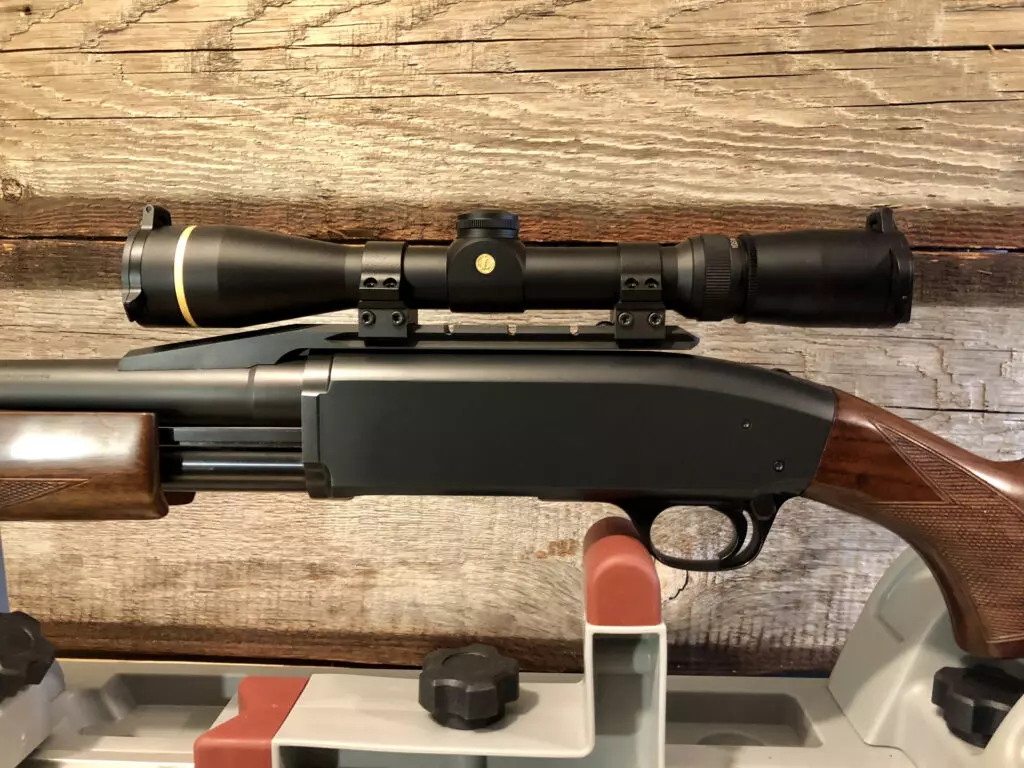 Quick Detach Rings
Quick Detach Rings are very popular options for guns where you want the option to use both scope and the iron sights. As an example, in some states where I hunt, it is legal to use a scope on a muzzleloader, in others it is not. A Quick Detach scope mounting system gives you flexibility and allows you to take your scope on and off without affecting your zero.
The Skinner Express Sight is one of the nicest systems you can find. It has a high-quality peep sight built into the base. The Skinner sight is the only one I've found that looks great on your gun when the scope is removed. It's the perfect choice for a classic lever action.
In the photo below I'm using Leupold's Quick Detach Rings on a Weaver-style base. These rings have a nice system for locking the scope in place and loosening and removing the scope without tools.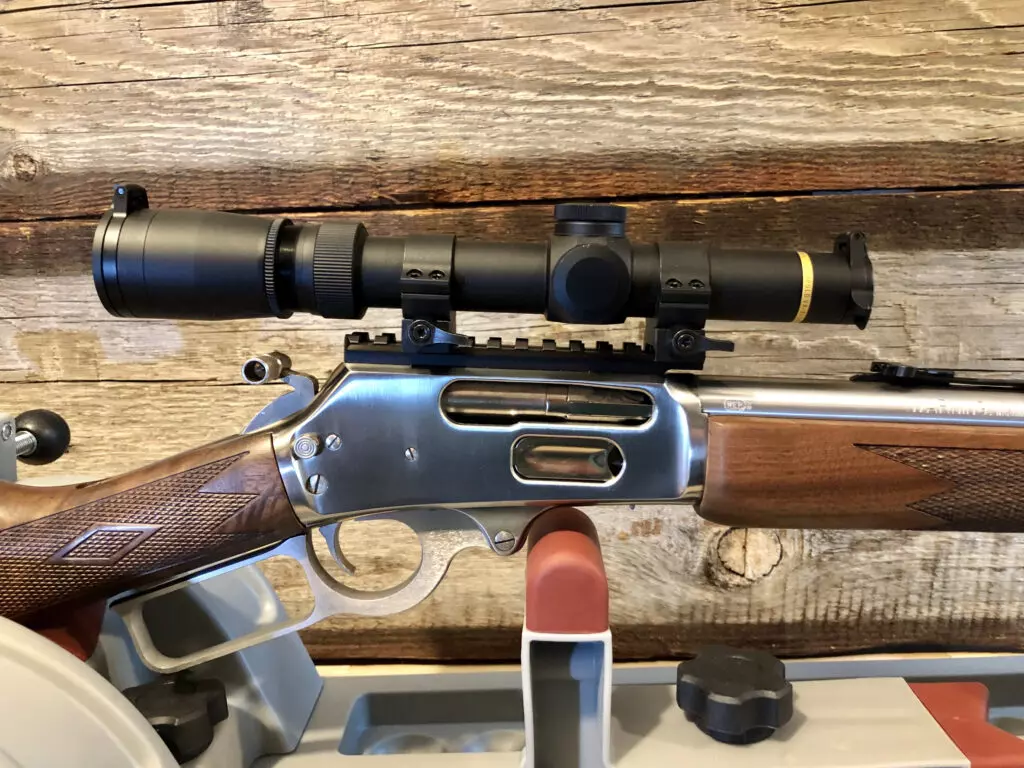 Scope Mount Manufacturers
There are many companies today who are creating scope mounting systems. This is especially true with the exploding popularity of AR-Style rifles. When it comes to common sporting rifles, here's a list of some of the most popular manufacturers to check out.
Note: HuntTested may receive a small commission if you purchase a product from the links on this page. This does NOT increase your price and helps to pay for the content you're enjoying. HuntTested did receive product consideration in coordination with this article. All opinions belong to HuntTested.