Budget Coyote Call Reviewed: ICOtec GC300
My search for an inexpensive coyote call led me to ICOTec. They manufacture a range of electronic predator and game calls under their own brand, and they make many of the calls sold by other manufacturers.
ICOTec's inexpensive (about $80) GC300 Call of the Wild unit looks similar to many other higher-end units and sports the same easy to carry flashlight body-style for the speaker portion of the unit.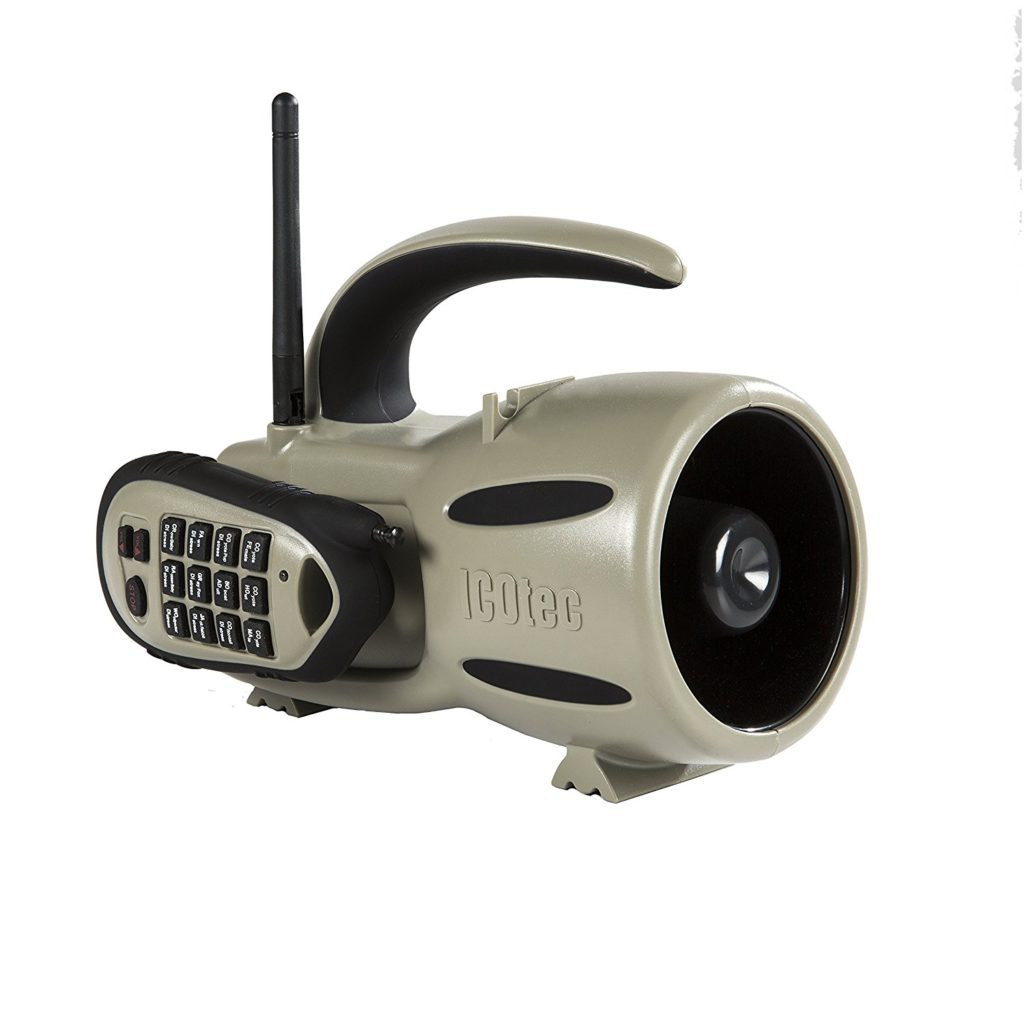 Key Features:
Durable, easy to operate, loud, and affordable.

Call Selection: Cottontail Distress, Jack Rabbit Distress, Coyote Pup Distress, Fawn Distress, Woodpecker Distress, Crow Distress, Raccoon Pup Distress, Gray Fox Distress, Coyote Female, Coyote Male, Coyote Yip/Howl, and Bobcat Adult.

Auto Replay: Unit will play sequence, pause for 30 seconds and then replay the sequence until you select stop.

Long range: Features a 300-yard remote control range that does not require line of sight. 

Product specifications: Package includes (1) ICOtec GC300 Electronic Predator Game Call. Please note: Unit requires 4 AA batteries (not included). Remote comes standard with a  battery (included). Includes 1-year factory guarantee.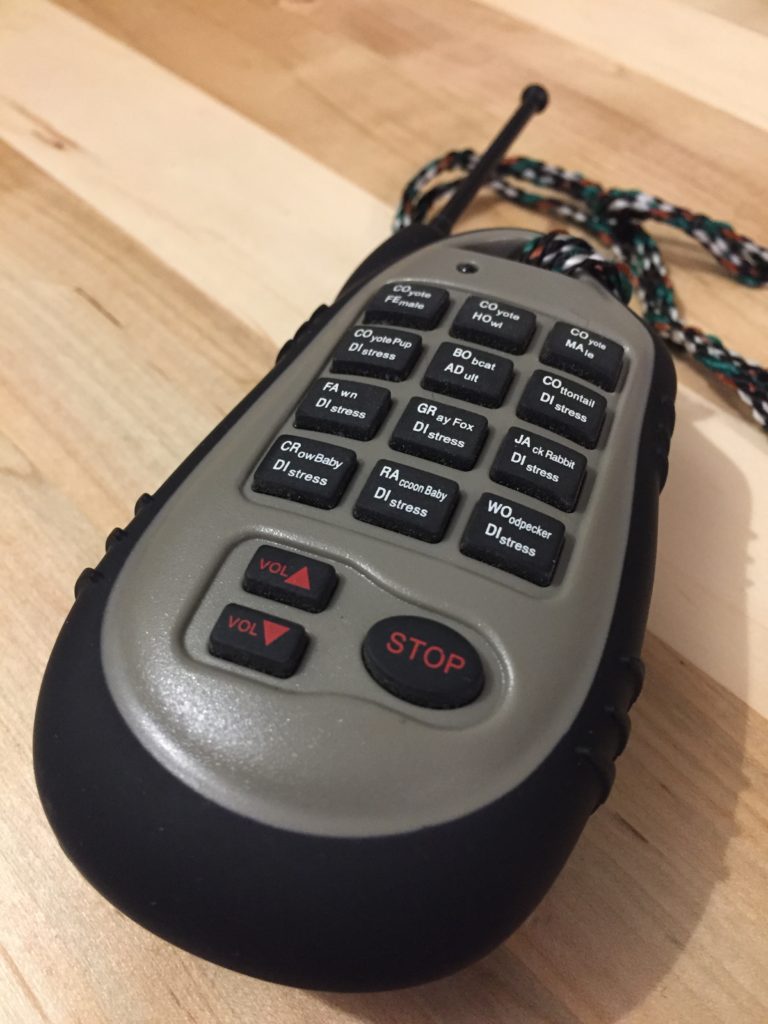 Observations:
Effective Range: 300 yards
Pros: I'm more of an Upland and Big Game hunter so I'm a bit of newbie when it comes to predator hunting. That said I found the ICOtec GC300  to be both intuitive and easy to use. The remote has great range and it doesn't require line of sight to operate the caller. I found it's ability to play two calls at the same time added to the realism of the sound.
Cons:   The remote uses a hard to find A23 battery; a AAA would be better. The telescoping antenna is very easy to bend and break. I found that the buttons on the remote can be a little hard to read in low light conditions, (I had to memorize the locations of my frequently used calls).
Overall: The ICOtec GC300 is an easy to use coyote call for a great price, and perhaps most important, it's effective. I was able to call in several coyotes within range during the time I've been using this call.