Elk Decoy Reviewed: RMEF Cow Elk by Montana Decoy
If you hunt elk, the RMEF Cow Elk decoy by Montana Decoy should be high on your consideration list for your next hunt. There are multiple scenarios where a decoy can increase your odds and now there's no reason to not have one in your daypack.
Hunting Methods:
One of the hunting methods I like best when using a decoy is to set it up in a park and use it to help pull a reluctant bull from the dark timber into the open for a shot.
In open country, the decoy can be used as a shield to allow you to stalk in close to a bull. Once you're close to being in range, stake your decoy and move ahead about 20 yards and set up for your shot.
The Flasher Technique. All Elk will regularly flick their ears to signal other Elk and focus on different sounds. When hunting in pairs, the hunter towards the rear should hold up the decoy across their face with one finger placed on one of the ears. Use your finger to casually flick the ears which will emulate real Cow Elk movement in the field.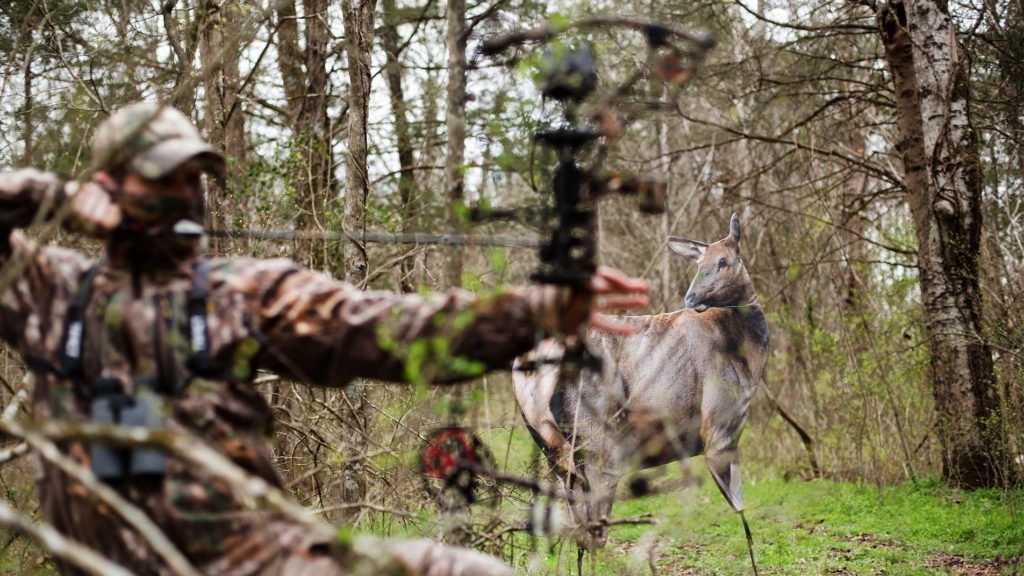 Key Features:
Folds up easily and is light enough to carry on every hunt.

Its size allows for better visibility and increased stalking advantages.

It's effective throughout all phases of the season.

RMEF will receive a portion of proceeds from the sale of each RMEF Edition Cow Elk Decoy.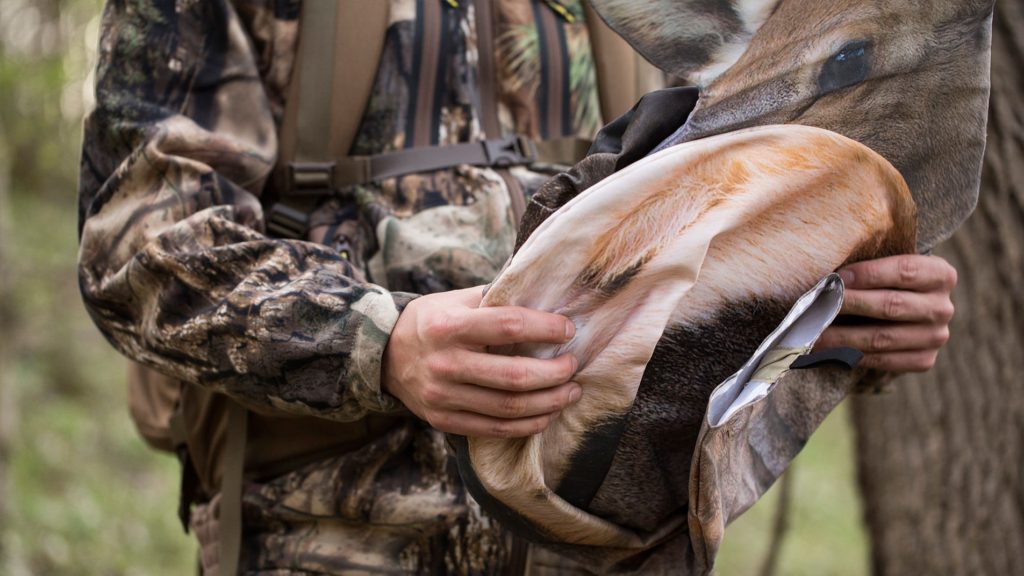 Use Extreme Caution:
The RMEF Edition Cow Elk Decoy is photo realistic. It's as good at fooling other hunters as it is at fooling elk. Some decoy tactics can place the hunter behind the decoy. Use extreme caution whenever you are behind your decoy. We would not advise using the decoy as a shield during rifle season on public lands.
Specifications: 
Weight 42 oz. (including poles)
Size Folded 17" x 15"
Size Unfolded 48" x 50"