Canvas Tent Review: Kodiak Canvas 10 X 14 FT. Flex Bow Deluxe Tent
The Search
Last spring I was on a quest for a new tent. I wanted a tent that could serve three distinct purposes. 1.) Family camping, 2.) Elk hunting, 3.) Northern Minnesota deer hunting. I spent countless hours researching and I looked at lots of great models from Montana Canvas, and I really like the design and the quality of the Selkirk spike tent from the Wall Tent Shop. The popular Alaknak tent from Cabelas was also a strong contender. Then I discovered Kodiak Canvas and I ultimately purchased their 10 x14 foot Deluxe Flex-Bow Canvas Tent.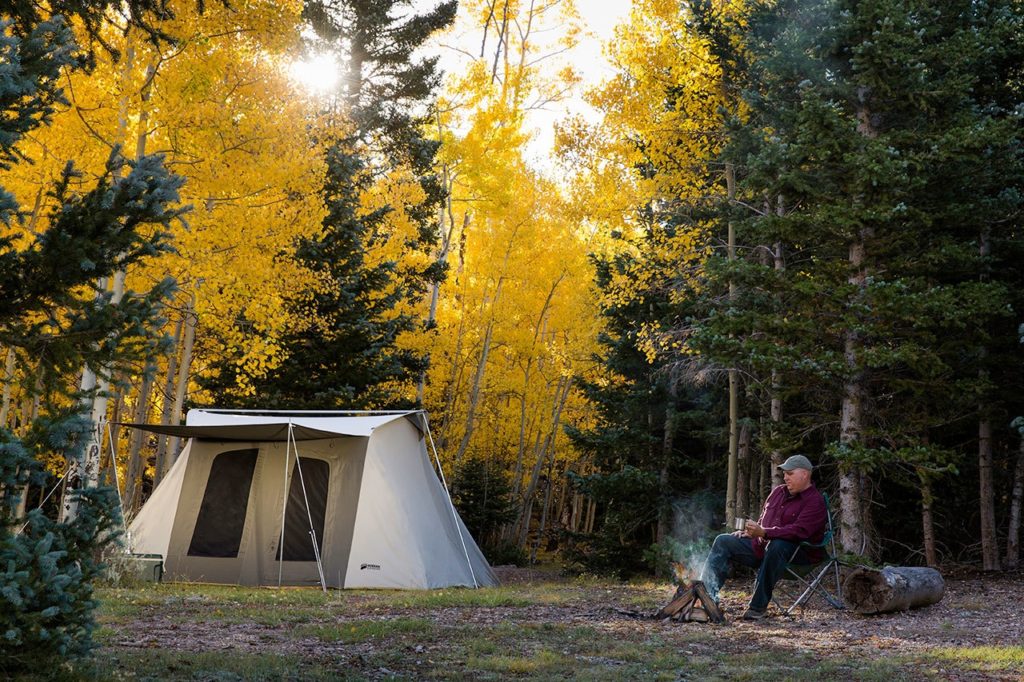 I ultimately chose Kodiak Canvas over the other quality options for a couple of reasons:
1.) Ease of set up. I watched several videos on wall tents and the setup and takedown of the typical wall tent are fairly involved. The Kodiak Canvas could not be any easier to set up or take down. It takes just a few minutes to set up or take down.
2.) Cost. A fully set up wall tent with a floor and a wood stove is in the neighborhood of $2,000. The 10 x14 Kodiak Canvas retails for $669.00.
Pro Tip: Buy the optional Vestibule. It helps to provide structure for the awning and it's a great place to store coolers and shoes, etc. A piece of indoor-outdoor carpet under the awning will help keep the inside of your tent clean.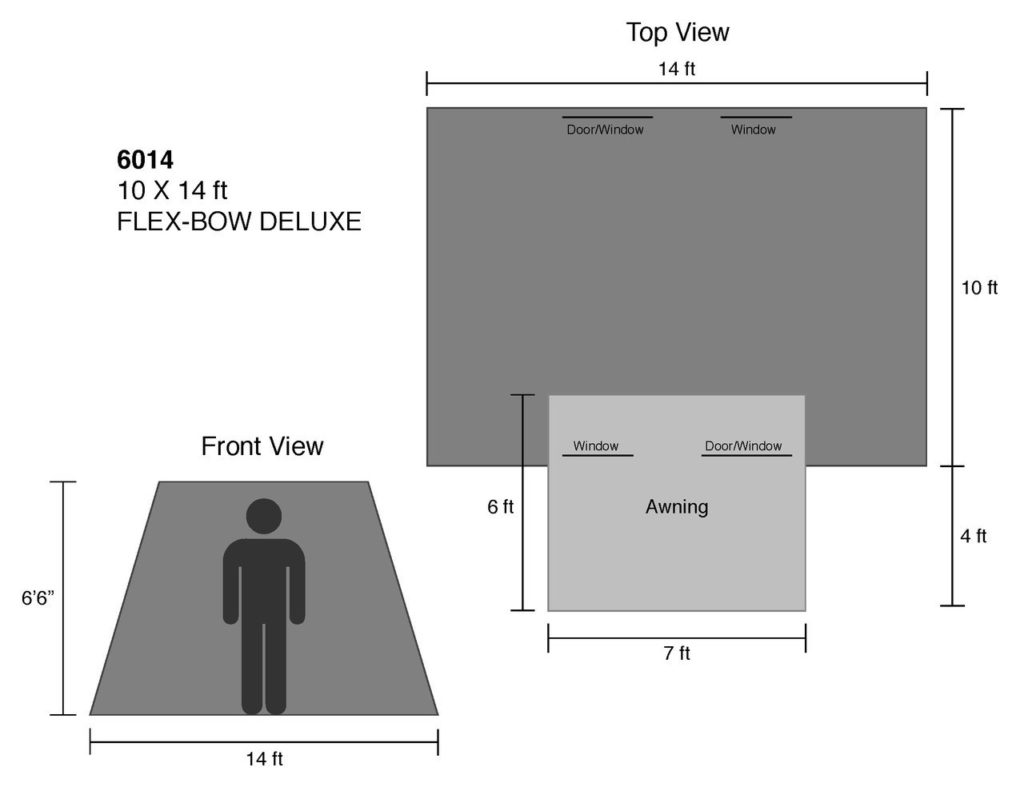 Observations
I found the Kodiak Canvas tent to be very well-designed and all materials and stitching are of extremely high quality. The tent is made from Hydra-ShieldTM, Kodiak Canvas' treated 100% Cotton Duck Canvas. It's very durable, watertight and breathable. I was particularly impressed with the thick 16 oz vinyl flooring material. Kodiak Canvas lists the 10 x 14 tent as an eight-person tent. Like all tent capacity ratings, you would need to be really friendly if you have that many people in your tent. In my testing, I found that three people on large cots with hunting gear is very comfortable.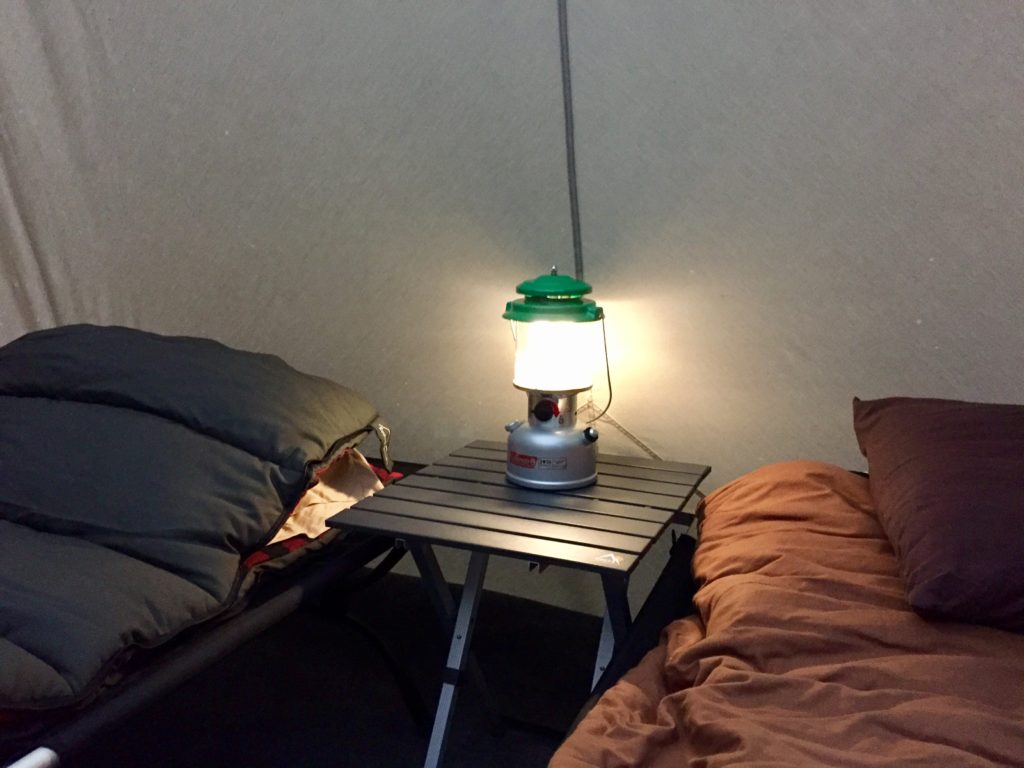 Pro Tip: Buy an inexpensive piece of indoor-outdoor carpeting and cut to the footprint of your tent and place inside. It will protect your floor, and feel better on your feet than the rubbery vinyl flooring. You'll also want to purchase a ground tarp to put down before you pitch your tent. It will keep your tent cleaner and help it last.
Other Considerations
If you're considering this tent there are a few caveats.
1.) This is not a backpacking tent. It's heavy, about 80 pounds. At that weight, it's only suitable for truck camping or hauling in on your ATV.
2.) One of the challenges of any canvas tent is you cannot put it away wet. While you wouldn't want to put a nylon tent away wet either, it's a bit more forgiving than canvas. If you put a canvas tent away wet or even damp, it will quickly develop mold and mildew. Before you store your tent, hang it in your garage and make sure it is 100% dry.
3.) If you purchase the optional vestibule, you'll need to add a couple of grommets to the awning so it will overlap the vestibule. It would be great if Kodiak canvas would install these at the factory, but this is my only real disappointment with this tent.
Final Thoughts
If you're looking for a high-quality tent that is equally adept on a family camping trip, or in a high elk camp, the Kodiak Canvas tent is it. It's a true four-season tent. It's extremely well built. It comes with a Limited Lifetime Warranty and if well taken care of it should last at least that long.
Related: Kodiak Canvas Z Top Sleeping Bag