Company Profile: Turnbull Restoration
Turnbull Restoration Overview:
Doug Turnbull is the second generation of his family in the gun business. His parents owned the largest gunshop in upstate NY, and Doug grew up working in his family's business. He later went on to found Turnbull Restoration in 1983.
One of the things that Turnbull is known for is color case hardening. While working in his parent's store he became fascinated by the bone charcoal color case hardening process that distinguished one American gun manufacturer from the other between the 1880s and 1940s.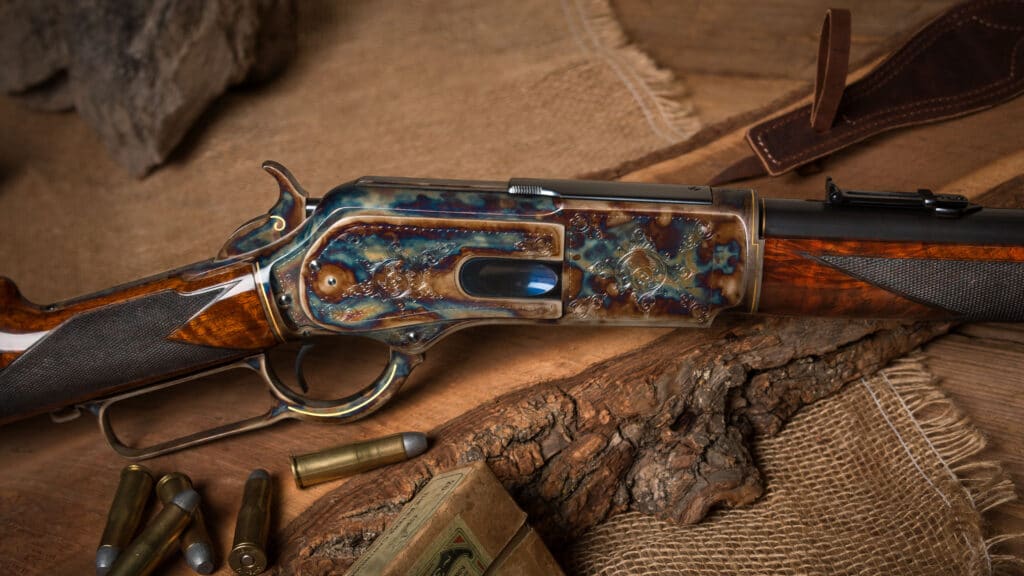 While some modern manufacturers have simulated the look of case hardening with what is essentially a "painted on" finish, Turnbull spent countless hours perfecting his own proprietary method of color case hardening that is uniquely beautiful and durable. 
Beyond case hardening, Turnbull and his team of talented gunsmiths can handle any project from a simple rebluing job to building a brand new museum-quality reproduction of a classic firearm. Their artistry and skills coupled with their knowledge of old guns are increasingly rare in our modern age. Whether it's a complete restoration of an old Winchester, a custom reproduction, or a factory new gun that is customized and improved, any firearm that Turnbull touches is better for the attention.
Turnbull Restoration Services:
Turnbull Restoration's service offerings fall into the following categories: Restoration Services, Custom Reproductions, Turnbull Finished Favorites, and Turnbull Finished Services.
Restoration Services
The idea of restoring a historic firearm can be a source of debate. Some people consider tampering with an original gun as a sign of disrespect to the original craftsmen and to history. They believe that, at a minimum, it will diminish the gun's value. Turnbull takes a different stance.
Turnbull believes the original gun makers would be proud to see their work preserved and enjoyed in the future. After all, the Statue of Liberty, the Washington Monument, and even our Constitution have undergone restoration work without diminishing their value or significance.
If you need more convincing, just look at Turnbull's restoration work to see the value of breathing new life into an old gun. Below are some examples of Turnbull Restored Guns: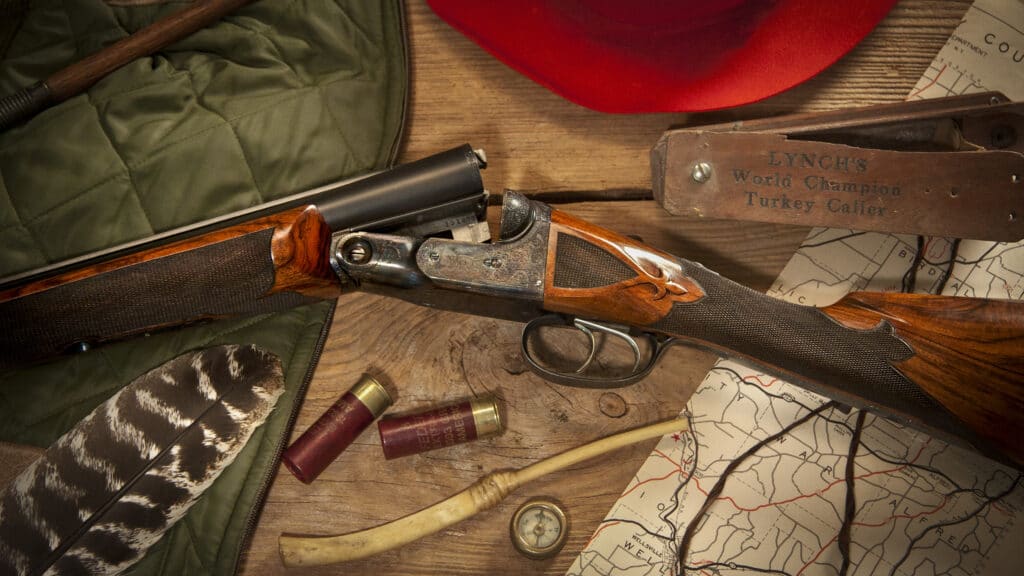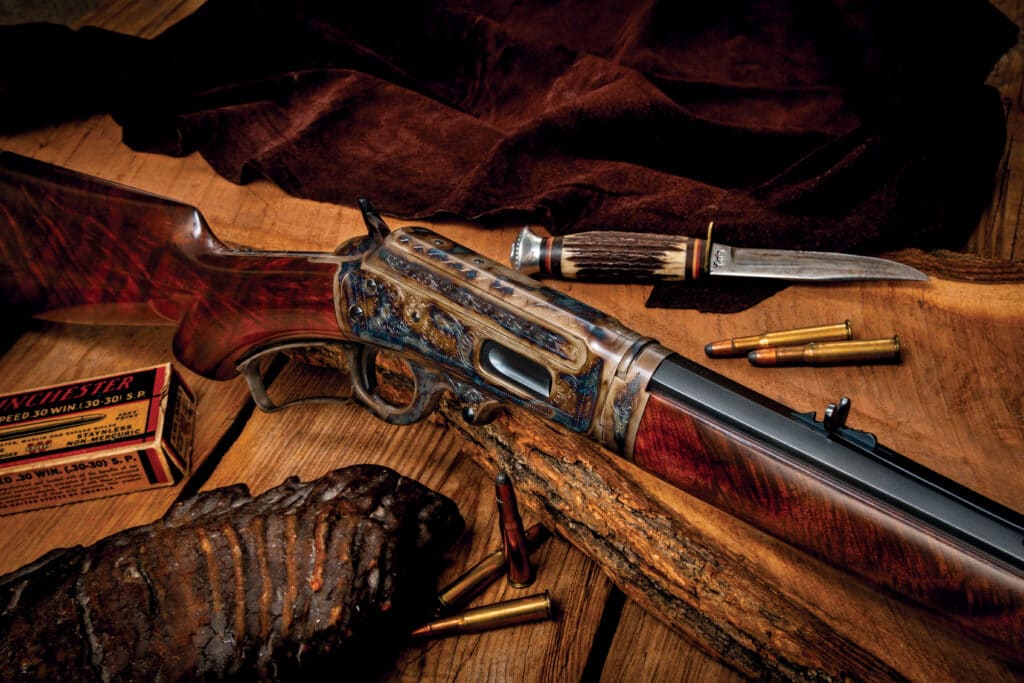 Restoration services include woodworking, metalworking, engraving, and upgrades and conversions like installing a new barrel or caliber conversion. The finished product that I've seen is nothing short of amazing. Turnbull offers free quotes to return your family heirloom to factory new condition.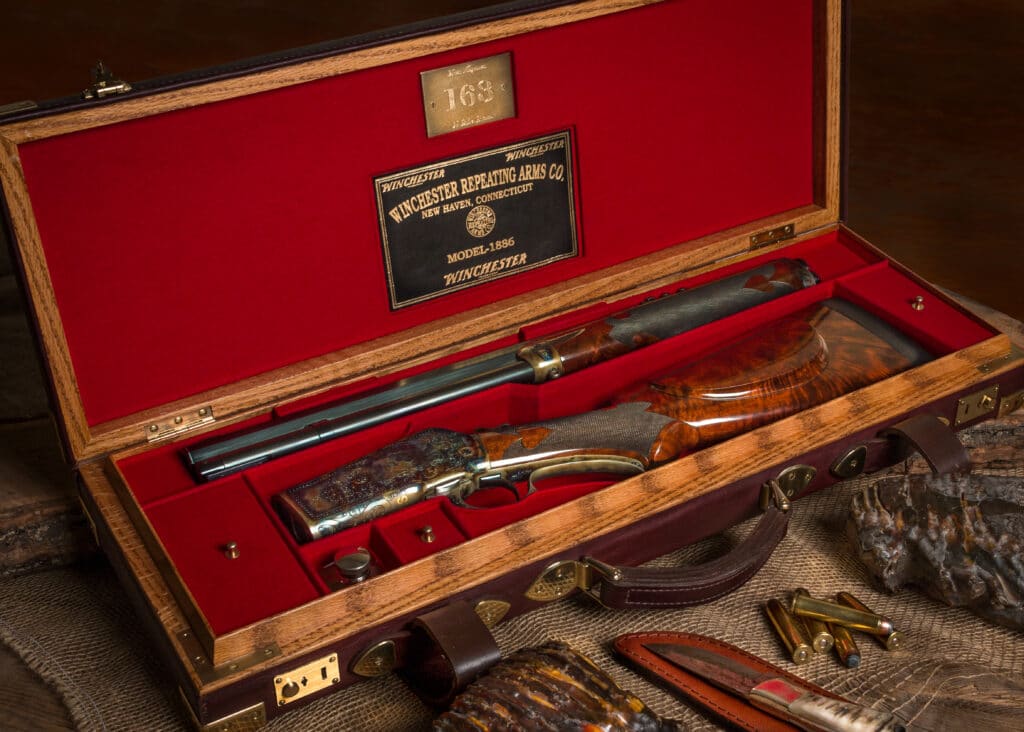 The majority of firearms that Turnbull Restoration restores today are those produced by iconic companies, including Winchester, Marlin, Colt, Parker, L.C. Smith, and Fox.
"It's very rewarding to bring back a firearm," Doug says of his love for gun restoration, "whether there's a family history, it's heavily worn, or altered from original by a previous refinish." But most importantly, these cherished items are to be enjoyed. Doug shares, "It's so rewarding to hear 'Wow, this is the gun I gave you – it's too beautiful not to use.' These guns are meant to be used and enjoyed, not become that safe queen."
Custom Reproductions
One of the most interesting aspects of the Turnbull Restoration company is its custom reproductions. The Turnbull team specializes in building custom 1911's, Winchester 1886's, and the powerful Turnbull Signature 475, (Based on the Browning Model 71).
These are factory new firearms that employ Turnbull's signature finishes. The level of customization is up to what each customer can imagine and what their wallet will allow. Below are some examples of Turnbull Custom Reproduction Guns: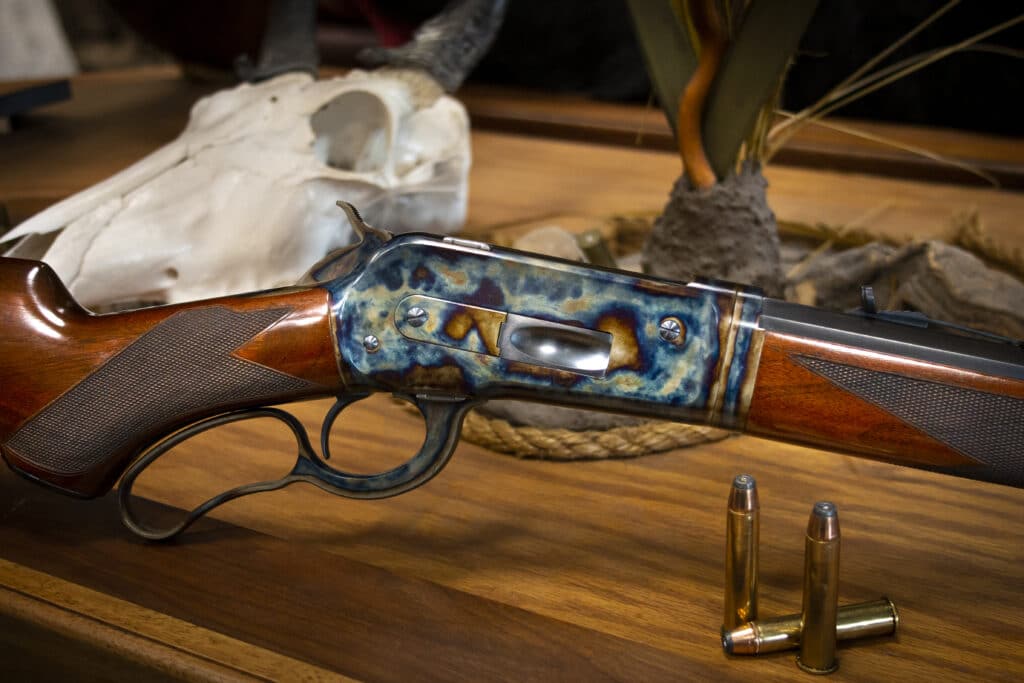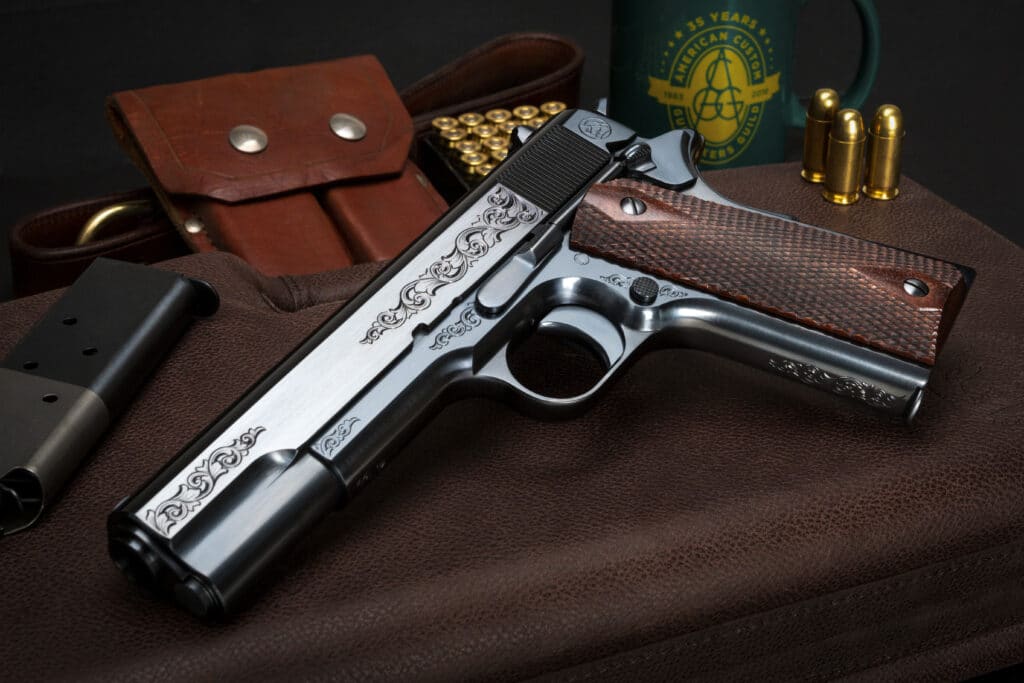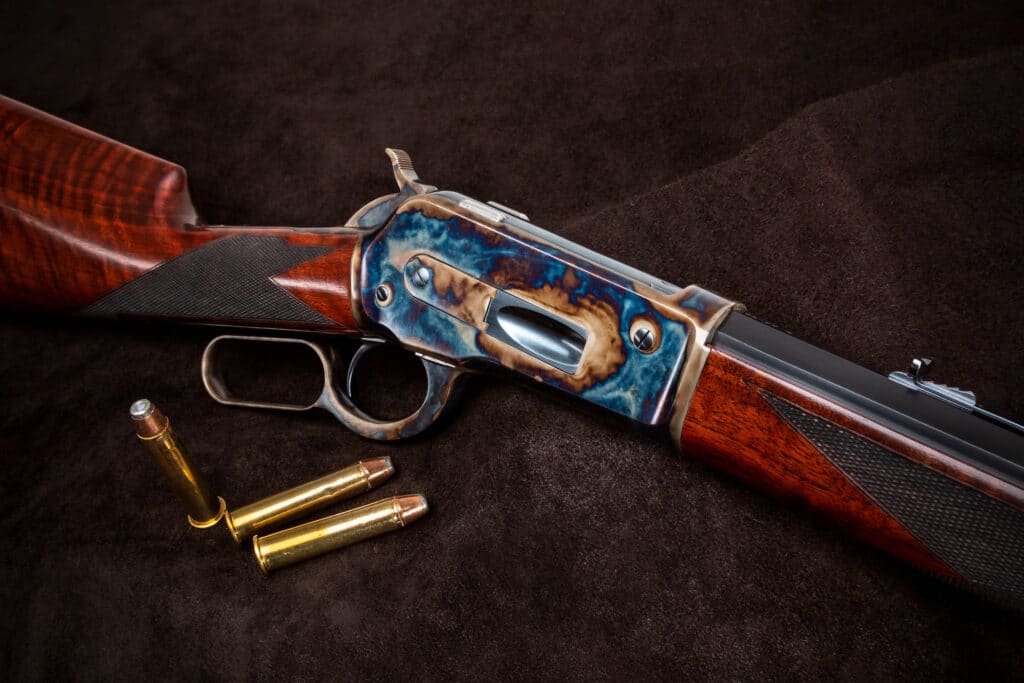 The video below showcases a newly manufactured Winchester 1886 built from the ground up by Turnbull Restoration.
Turnbull Finished Favorites
While a Turnbull custom reproduction may be financially out of reach for many of us, the Turnbull Finished line is more approachable. In their finished line, they take historically significant, newly manufactured firearms and apply custom finishes to greatly enhance the gun into an instant heirloom. Iconic models from Ruger, Winchester, and Marlin are among this collection that honors legendary American gunmakers. Below are some examples of Turnbull Finished Favorite Guns: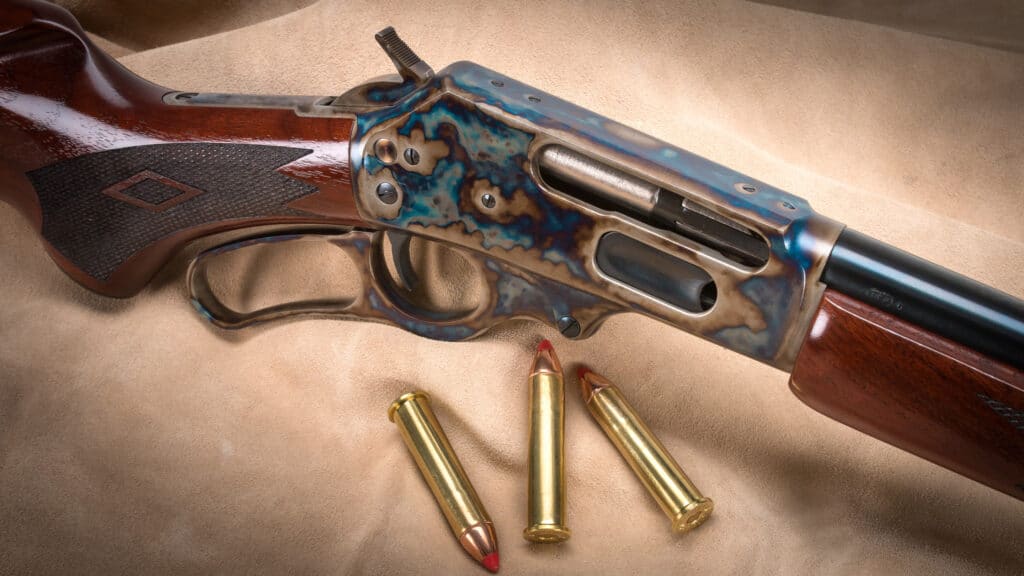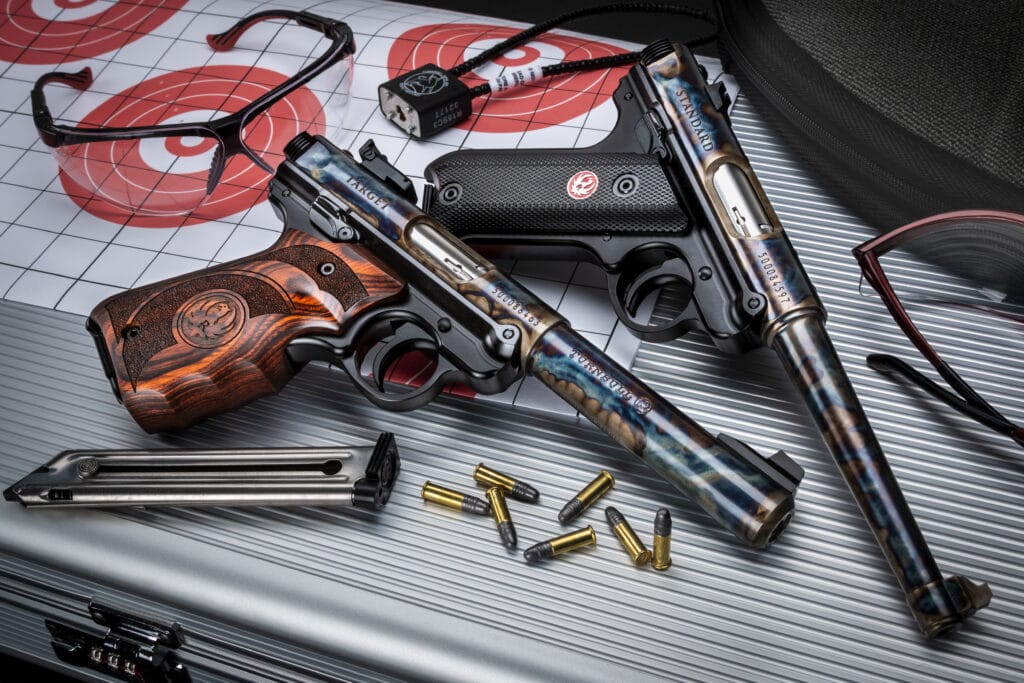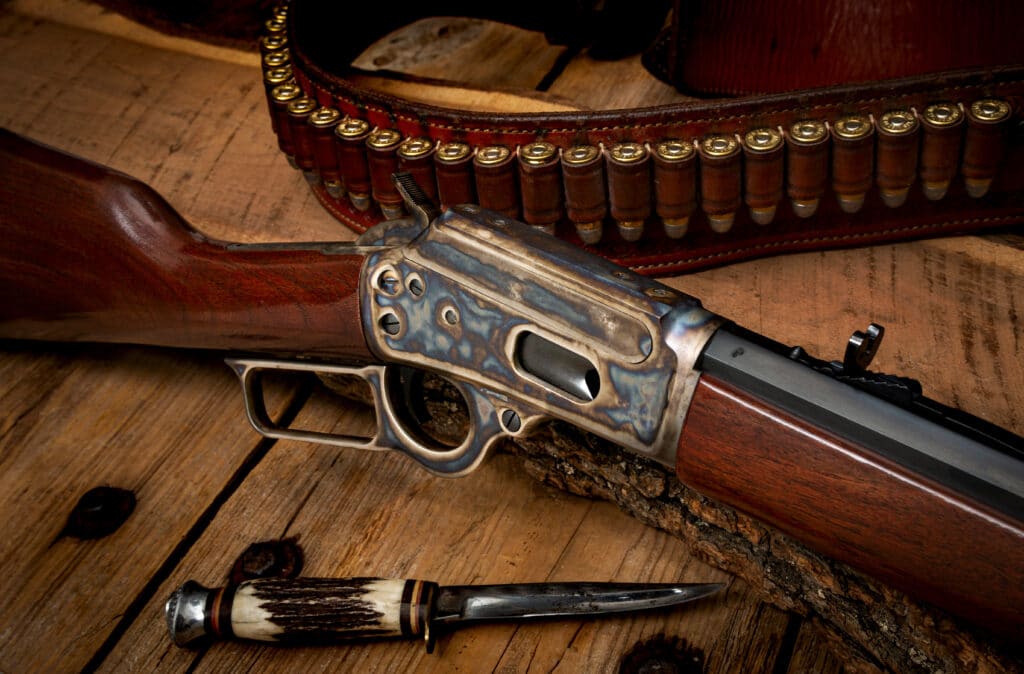 Turnbull Finished Services
In addition to buying a fully-finished product from Turnbull's inventory, folks can send in their own factory-new (or new-ish) gun for the Turnbull touch. Turnbull will then apply their restoration-grade services and finishes to transform the customer's new gun into a unique "old" gun.
Here's a list of customer-supplied, newly-manufactured models that are candidates for Turnbull Finished Services. Below are examples of customer's guns that were enhanced by Turnbull Finished Services: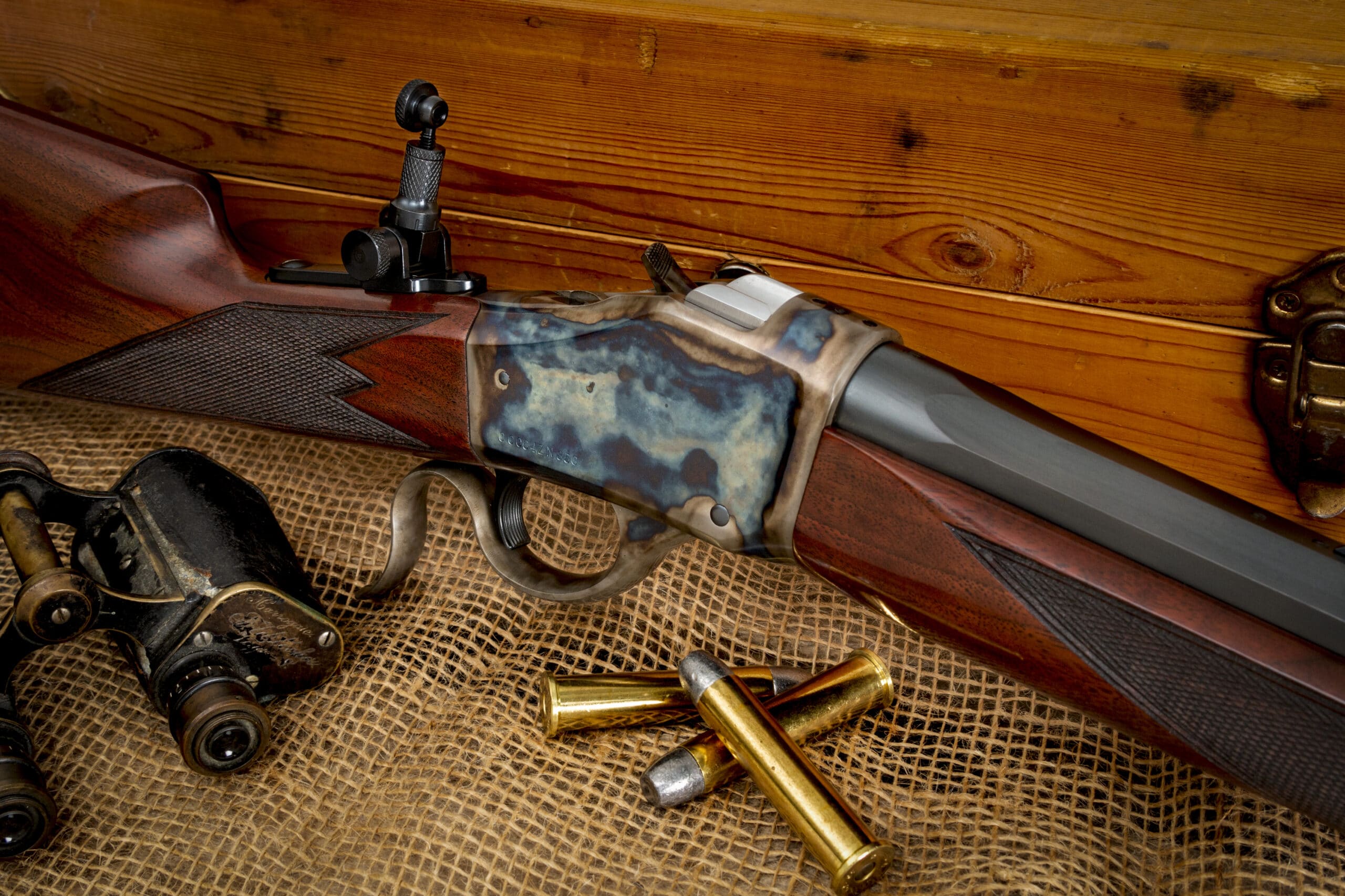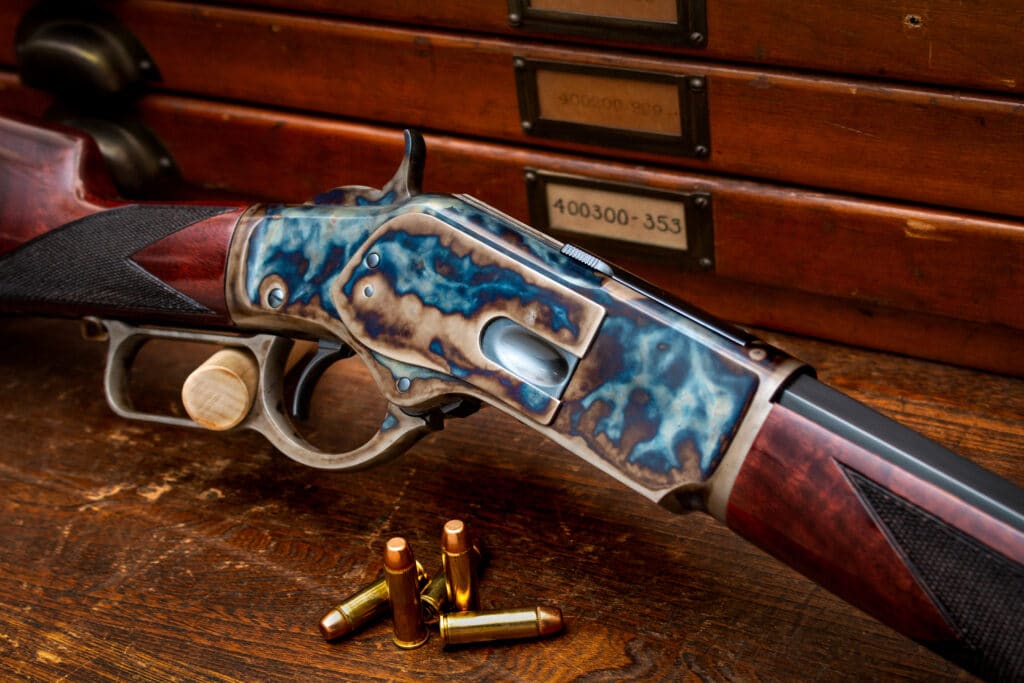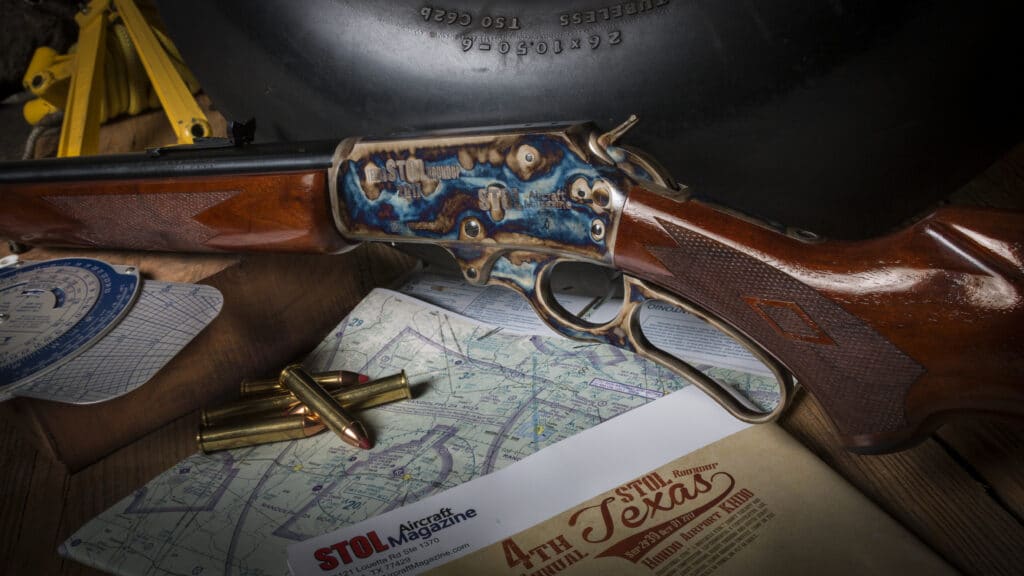 Learn More about Turnbull Restoration:
Turnbull Restoration is enhancing firearms, creating and preserving history one gun at a time. For those of us who love fine guns, old and new, their work is invaluable. To learn more about Turnbull Restoration, their services, and current guns available for sale, visit TurnbullRestoration.com
Note: HuntTested may receive a small commission if you purchase a product from the links on this page. This does NOT increase your price and helps to pay for the content you're enjoying. HuntTested did receive product consideration in coordination with this article. All opinions belong to HuntTested.
Related Content: Gun care and maintenance Pro Tips