Meet Melissa Bachman, Hunter, and Outdoor Media Professional
Melissa Bachman is an accomplished hunter and outdoor media professional. Melissa's passion for hunting started at a young age. She grew up in central Minnesota, surrounded by an avid hunting family. Through sheer grit and determination, Melissa has built a career around her passion. She now produces and stars in the television program, Winchester Deadly Passion and she has built a strong reputation in the traditionally male-dominated field of outdoor television. HuntTested was fortunate to have the chance to sit down and chat with Melissa Bachman.
HuntTested: How did you get involved with outdoor media?
Melissa Bachman: I graduated from college with a double major in TV Production & Spanish. I sent out over 70 resume reels and couldn't find a job as nobody wanted to hire someone without experience. With that said, I decided to call the North American Hunting Club and offered to work for free as a cameraman, editor, and whatever else they may need. They had a position available that I had applied for but this would be an unpaid internship basically. They agreed and I started work the next day. After 4-months of driving 150-miles per day to and from their location, I was hired as a full-time producer and editor and began my career in the outdoor industry.
HuntTested: How has being an outdoor media professional changed since you got started? What do you think it will look like in ten years?
Melissa Bachman: In the beginning, I was just a cameraman and editor. I would do hunts on my own, edit them and offer them up for free just for exposure. Now after having my own show for 9-seasons I still do a lot of the filming and editing but my main job is hosting the TV show, selling sponsorships, doing speaking engagements and planning the hunts. I'm hoping in 10-years it will look the exact same as it does now. I truly love every part of my job and stay extremely busy. The good part is I can do every aspect if needed as I had to in the beginning because I didn't have the money to pay anyone to help. Now I value spending time with my family, so I try and get some extra help whenever possible but really do love what I do.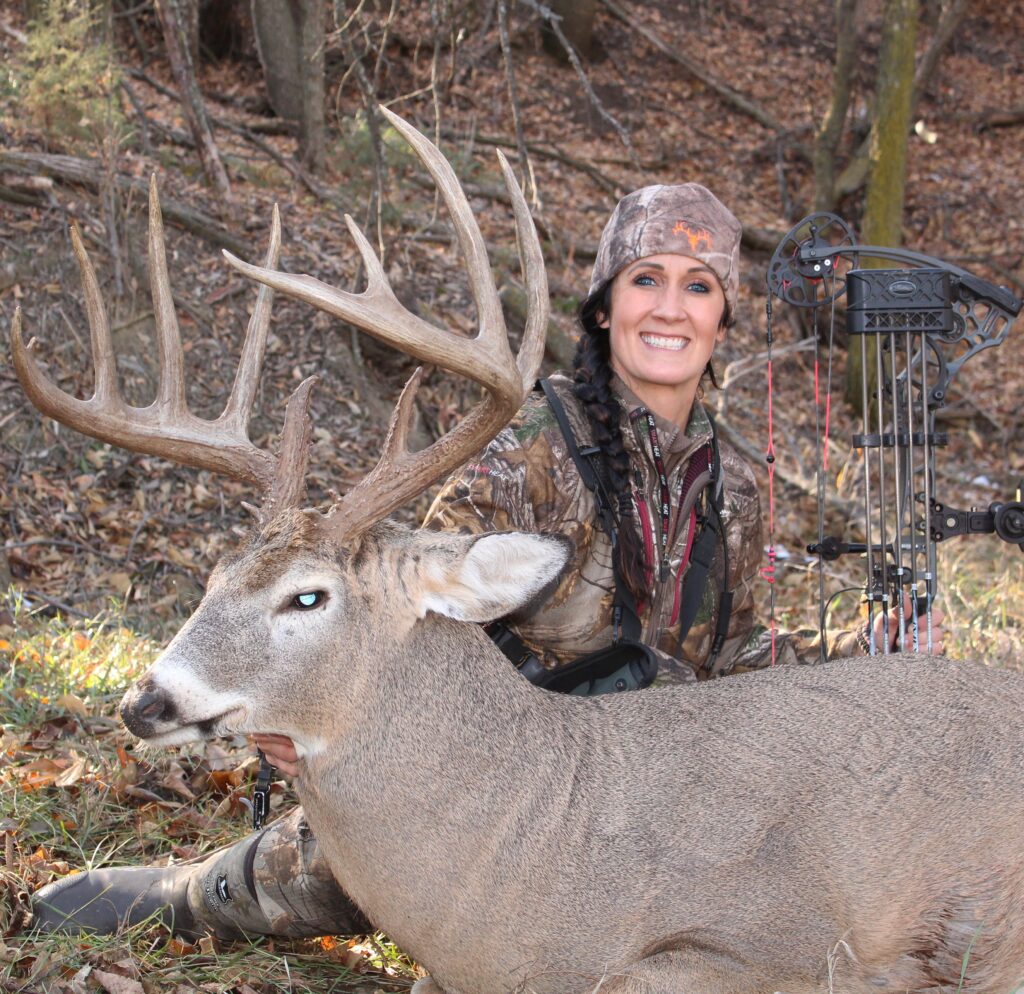 HuntTested: Hunting on camera adds another level of complexity. Do you ever get to hunt off-camera today?
Melissa Bachman: No, I produce over 20 episodes a year so I don't hunt off camera. Honestly, I don't mind having a camera at all and my cameraman has been with me for all 9-years so I enjoy the challenge and love bringing back amazing footage that others can enjoy as well.
HuntTested: I keep reading about how the number of hunters is shrinking. How can we get more people involved in hunting?
Melissa Bachman: I believe we need to go out of our way to feel like a welcoming community to new hunters. The number one thing I believe that hurts us is when hunters harass other hunters. I see it every day and nothing frustrates me more. It's scary enough getting into something when you're new and maybe not super knowledgeable but if you feel that the community will jump all over you for doing something wrong in their eyes it doesn't make it very welcoming. This can be something as simple as holding their bow wrong in a photo, shooting what some may deem to be too small of a buck, using a crossbow, etc.
HuntTested: What's your favorite game species and style of hunting?
Melissa Bachman: My favorite game species to hunt are whitetails because that's what I grew up with. I always dreamed of taking a big buck and still to this day that probably gets me the most excited. I love doing spot and stalk hunts where I can rattle, grunt or get aggressive.
HuntTested: We're all about gear at HuntTested. What're some of your favorite pieces/brands of hunting gear?
Melissa Bachman: I have a ton of favorite gear but here are a few.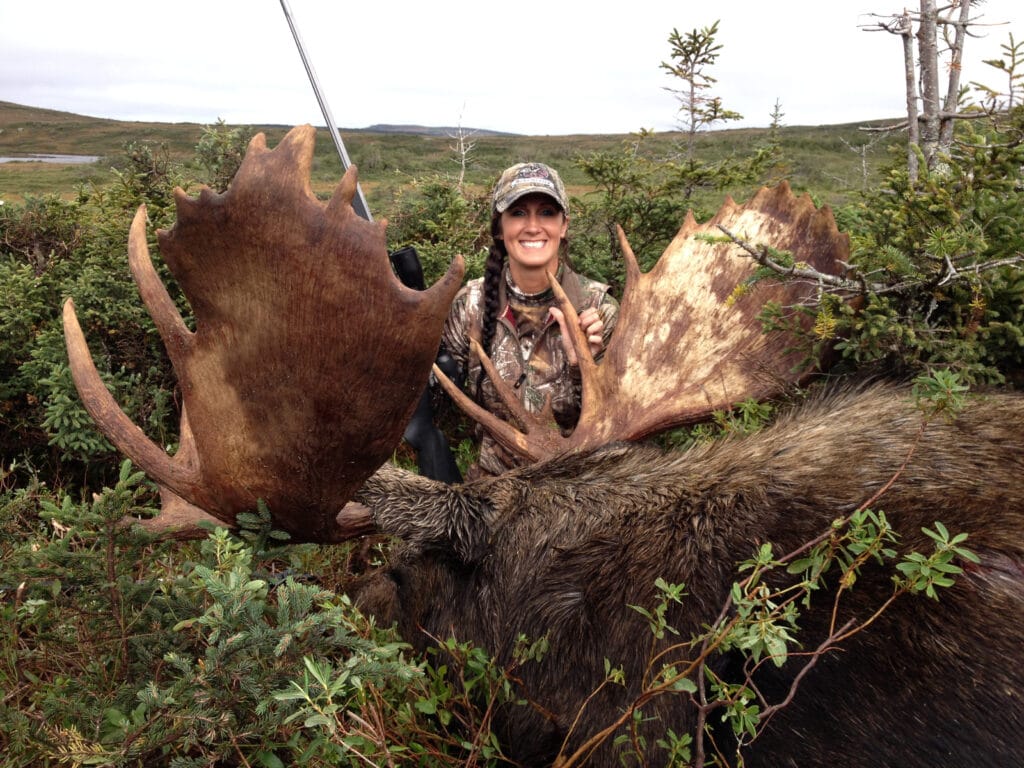 HuntTested: Are there particular product lines that are designed for women that you recommend?
Melissa Bachman: I absolutely love the DSG Apparel product line. Not only do they make incredible clothing they also have great rubber boots, ice fishing apparel, along with regular fishing apparel too. Great to see products that not only look great on women but work well in the field too.
HuntTested: What's one hunt that everyone should put on their hunting bucket list?
Melissa Bachman: For me, that's brown bear. In my opinion, this is probably one of my favorite bucket list hunts I've ever had the privilege to do. My next goal is to go to Kodiak and predator call in one of these monsters while hunting with my bow.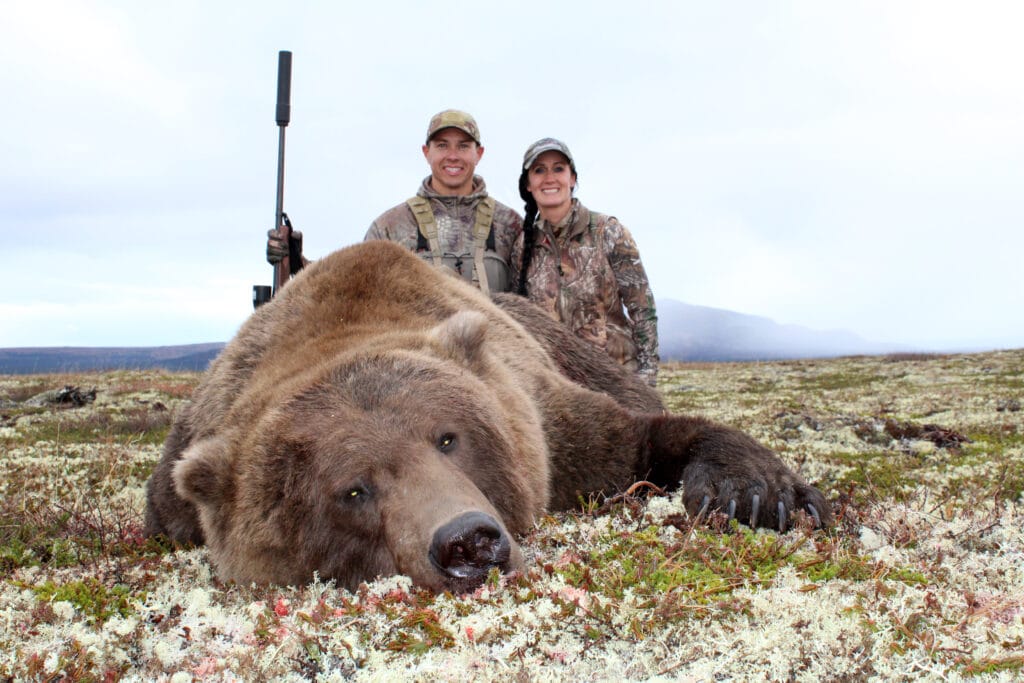 HuntTested: What question do you wish people would stop asking you?
Melissa Bachman: I don't ever mind people asking me questions I guess, so I can't really think of anything. As much as I love to hunt I also love to talk with people and spend time at shows, conventions, etc.
HuntTested: What question do you wish we would have asked?
Melissa Bachman: The only thing I can think of is why do you have a show? For me, I have always loved to hunt and my dream was to hunt for a living. Now that dream is a reality but the reason for having a show has changed slightly. In the beginning, of course, it was to go on one adventure to another but now its really about bringing my love of the outdoors to others. I was lucky enough to grow up in a family setting where we all loved to hunt.
Not every kid or person out there has that, so my goal is to showcase how much fun hunting can be (not take it so seriously all the time) and show people it can be a great family activity and show others that we are a welcoming community and I'm here to help answer any questions. I was once just like them so no question is a dumb question and I try to always be very approachable and helpful if I can.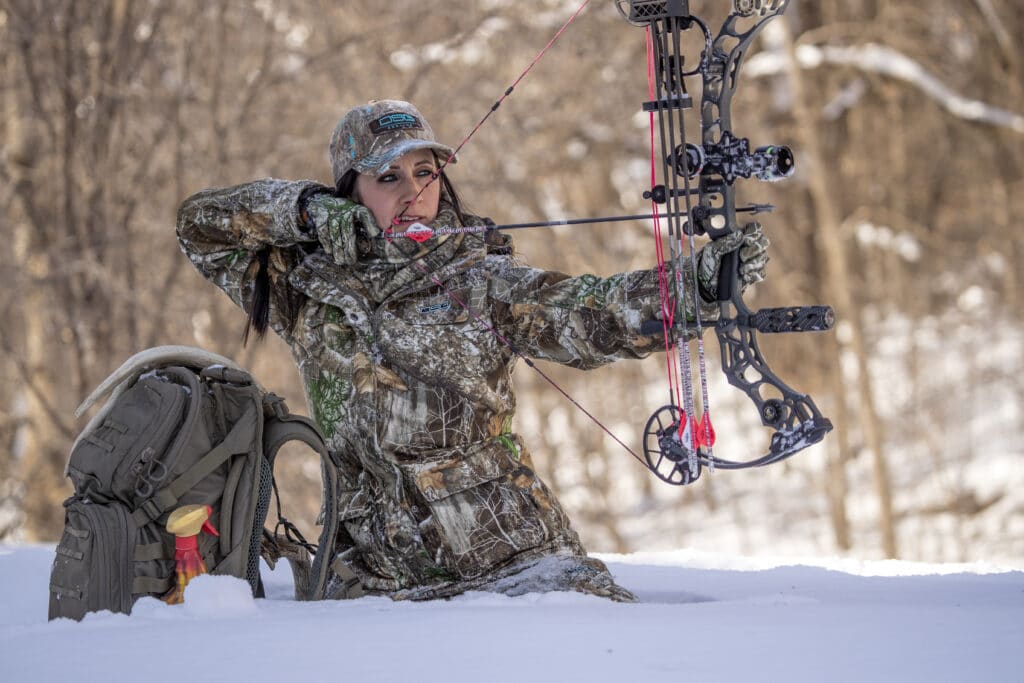 HuntTested: What's next for you?
Melissa Bachman: I hope to keep doing what I'm doing but learn how to do it better, become more efficient, and produce the best possible TV content that I can.
HuntTested: Where can people find your content?
Melissa Bachman: They can find my shows every Sunday morning at 11:30 am ET year-round on Sportsman Channel (among many other times throughout the week) old episodes can be found on YouTube under Winchester Deadly Passion or on My Outdoor TV. For more information, they can visit my website at MelissaBachman.com
Related Content: Check out our other HuntTested Interviews.

Note: HuntTested may receive a small commission if you purchase a product from the links on this page. This does NOT increase your price and helps to pay for the content you're enjoying.