The Ultimate Hunting Truck Gear Guide
My dad and I were heading out on a muzzleloader mule deer hunt in Nebraska's Sandhills. As we were leaving, a major blizzard was descending on us. We drove 560 miles through white-out conditions without a problem. Right before we got to our destination, we were driving on a road that had flooded and iced over. We broke through, and my truck dropped through the ice to its frame. We were epically stuck. As I was digging under my truck I thought to myself, "If I had the right gear with me, this would not be as big of a problem." Being stuck in the middle of nowhere showed me just how dependant we are on our trucks. Our trucks are a source of safety and shelter and a base of operations on hunting trips.  Equipped with the right gear, our trucks can tackle just about any scenario. With that in mind, we created the HuntTested Ultimate Hunting Truck Gear List to help you set up your truck to tackle any adventure.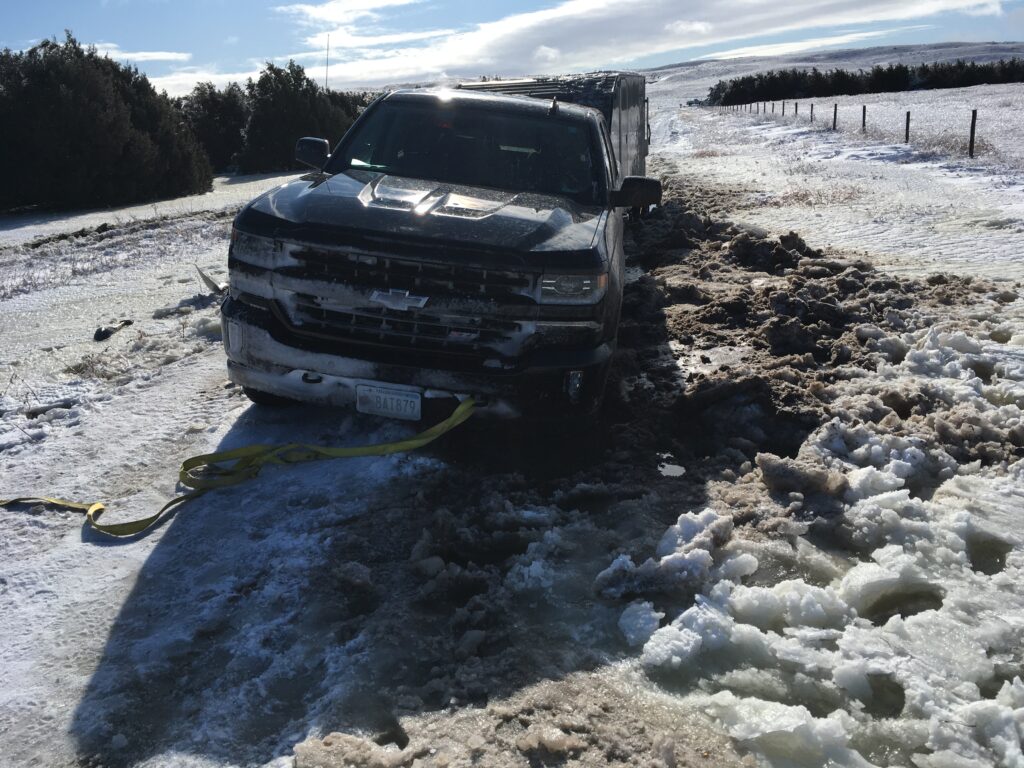 Offroad Vehicle Recovery Gear
We can't have an Ultimate Hunting Truck Gear List without talking about recovery gear. I was extremely lucky that I was able to find a rancher to pull me out. If not, my dad and I might have had to spend a dangerously cold night in my truck in the middle of nowhere. You don't want to count on luck, so you need the right gear to extract yourself if you get stuck.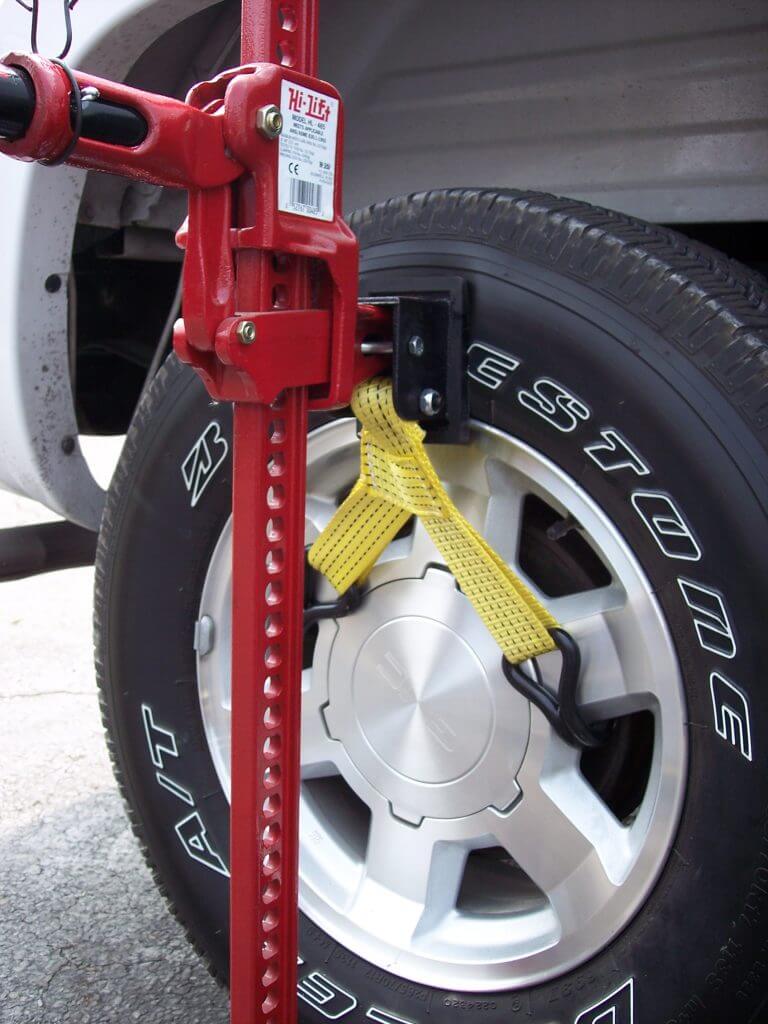 Shovels, Saws, and Axes
These are must-have items that are always present in my truck. You never know when one of them will come in handy.
Gerber E-Tool Folding Spade – Multiple uses, everyone needs one.
DMOS Stealth Shovel – The DMOS Stealth shovel is an innovative collapsible shovel that easily extends into a very useful and rugged full-size shovel.
Ax and Saw – I carry a basic Gerber Axe and a Bow Saw.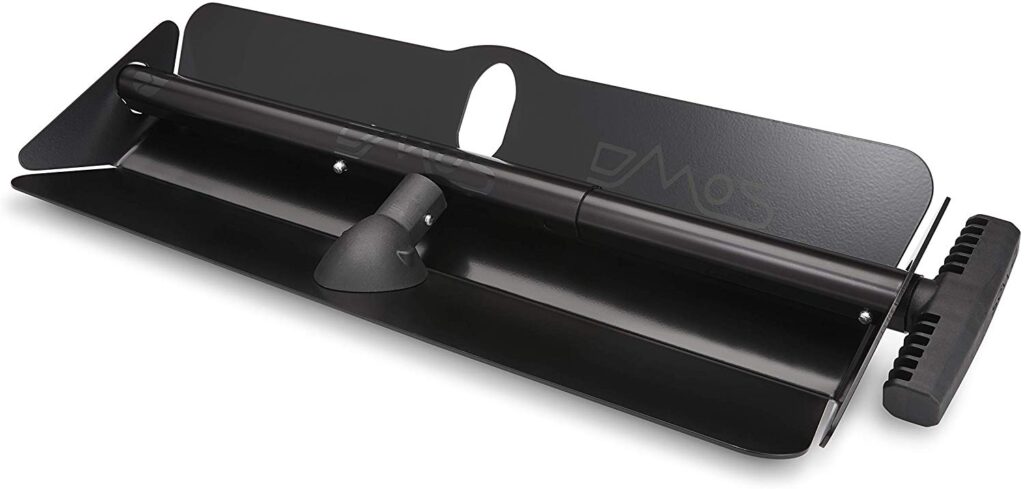 Tires
Spare Tire – Randy Newberg recommends carrying two spare tires.  I thought it was overkill until a friend, after hunting all day, came to his truck at the trailhead and found that he had two flats. Driving down a mountain on two flats is not ideal!
Bottle Jack – I consider the jack that comes with most trucks to be somewhat sketchy at best. Buy yourself a decent bottle jack. The model I carry is from Northern Tool.
Lug nut wrench – The same goes for the cheap OEM lug nut wrench, buy a decent 4-way folding lug wrench.
Tire Repair Kit – Enough said.
Air Compressor/Jumper Pack – A small battery-powered air compressor/jump start pack can save the day on a remote hunt.
Tire Chains – In some places in the West, if it snows, you're not going anywhere without tire chains.
Storage and Organization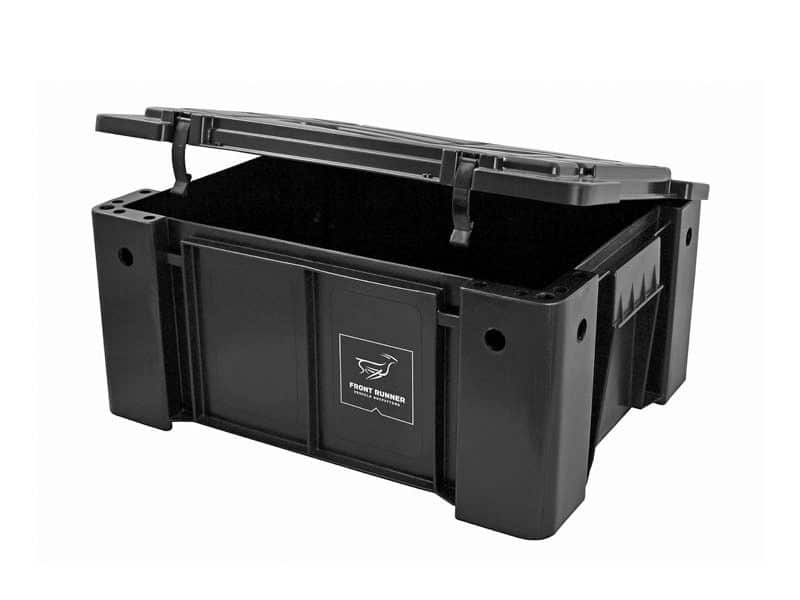 Emergency Gear
Streamlight Fliplight
I have always carried multiple flashlights in my truck. A new discovery is the Streamlight Flipmate. It's the perfect light to carry in your truck. It's rechargeable with a UBS port, and it's super bright with 500 Lumens. You can stand it up, hang it from your hood or stick it's magnetic base to any metal surface. It's perfect for sticking to the side of your truck to shed light on a tire change or to light up your truck bed.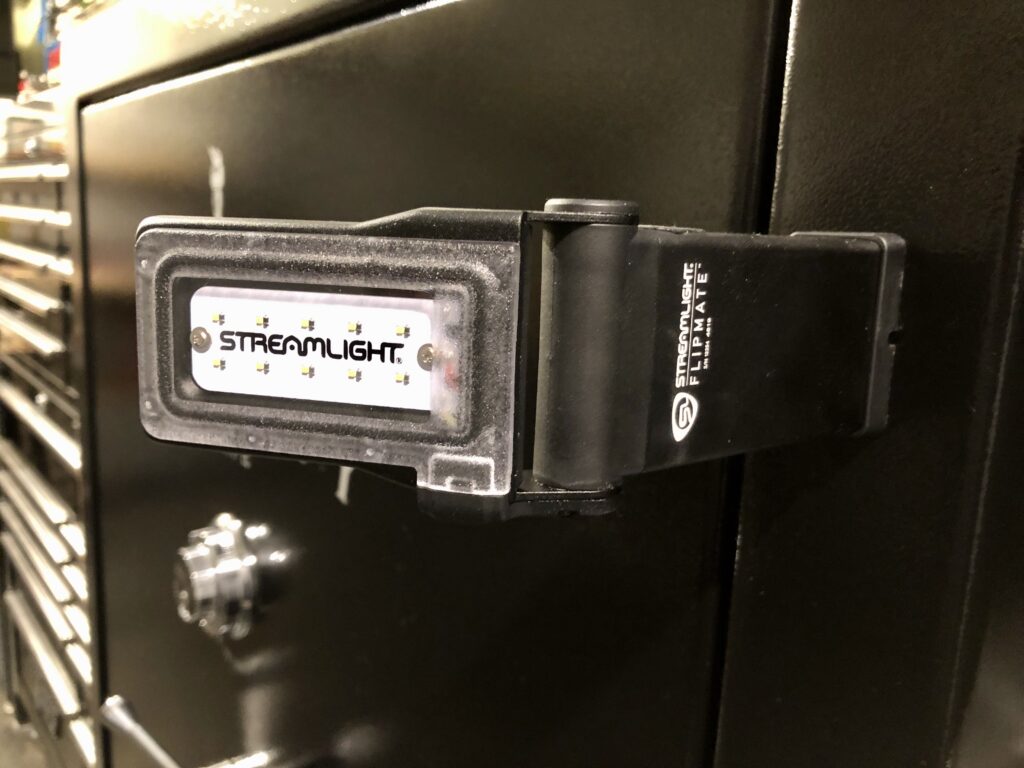 With its magnetic base, the Streamlight Flipmate is the perfect light to keep in your truck.
First Aid Kit
Your truck is your base of operations. While I always carry a small first aid kit in my pack, I like to have a more comprehensive kit in my truck. It's really hard to judge the quality of first aid kits by scanning the details in Amazon. I've found that some are very cheaply made and contain low-quality components. The kits made by MyMedic are of top-notch quality. My choice for a comprehensive first aid kit to live in my truck is MyMedic's Advanced MyFAK (My First Aid Kit)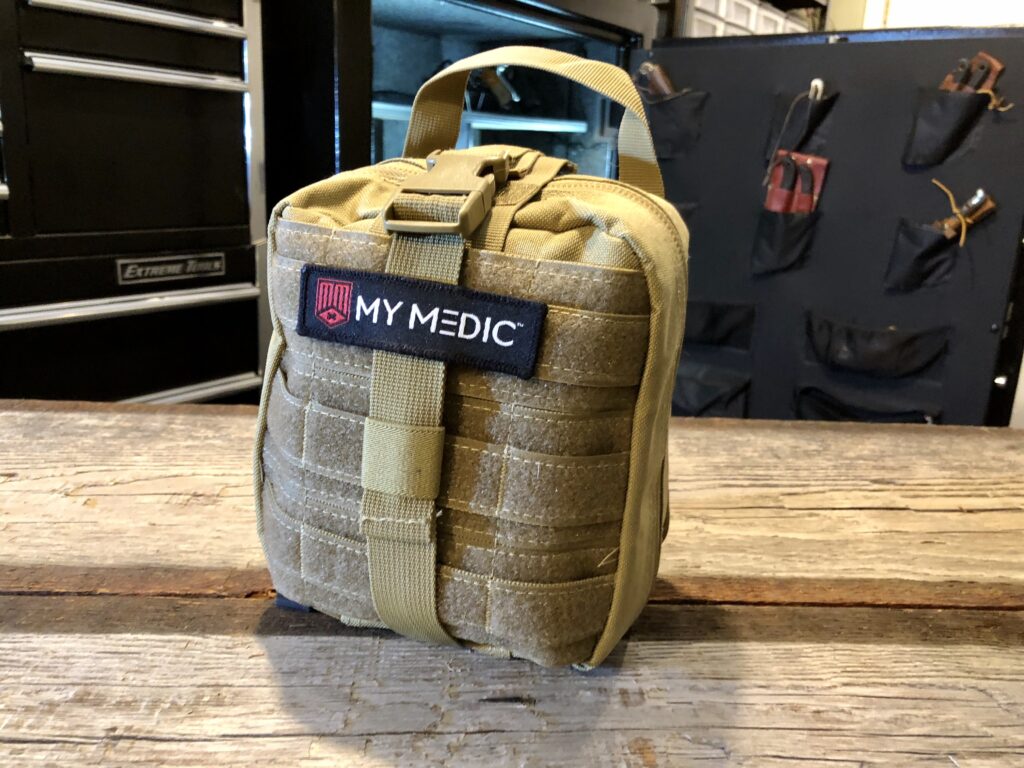 Bivystick- Satellite Communicator
There are still places in the West where you're not going to have a cell signal, and a satellite communicator is a must-have.  While I mostly carry mine on my pack, it can also be useful if your truck breaks down in the middle of nowhere. Check out our comprehensive Bivystick review.
Survival Gear
If you ever have to unexpectedly spend a night or two in your truck, you'll want to make sure that you have your basic necessities covered. Food, water, and warmth. In addition to your first aid kit, you're going to want to carry the following:
Blanket – At a minimum a cheap space blanket for each passenger. A basic bivy sack would be an even better choice.
Food – Emergency non-perishable food
Water – Carry enough water for a few days
Fire – A Bic lighter and a Ferro rod are good things to keep in your truck
Tonneau Cover vs Truck Cap
Most hunters are going to want some sort of bed cover. I've had several truck caps (or toppers) on my trucks from both Leer and ARE, and on my current truck, I have my first tonneau cover. For tonneau covers, I really like the Bakflip MX4. In my opinion, the truck cap is the best choice for hunters for the added storage that they offer. I chose to go with a tonneau cover this time for several reasons. Chief among them is I think they look better and offer better visibility. Since my truck spends the majority of the time as my daily driver, the tonneau won out.
Interior Gear
There are several items that live in the center console of my truck at all times.
Flashlights and Headlamps
Hand Sanitizer
Knife – It's always good to have an extra knife on hand.
Multi-Meter – I carry a small inexpensive multimeter; it's very useful for helping to diagnose inevitable trailer wiring issues.
Binoculars – I keep a pair of midrange binos in the center console of my truck so I always have access to binoculars.
Pro Tip: Learn how to access your spare tire after you just washed your truck on a nice day. That way, when you need to access it when it's dark, muddy and cold it will make it a little easier if you already know what you're doing.
Misc Gear
Tyvek Suit – The spare tire on most trucks is stored under the bed and you have to crawl under your truck to access it. When you need to access your spare, if it's not rusted into place, it's likely at minimum to be a dirty or muddy mess, for this reason, I carry a cheap Tyvek suit to put on if I ever need to crawl under my muddy truck.
Seat Covers – A cheap set of seat covers comes in handy if you happen to get covered in mud, sprayed by a skunk, etc.
WeatherTech Floor Liners – My last four trucks have had WeatherTech floor liners. They're durable and help make for easy clean up after your hunt.
Tarp – A variety of uses: shelter, ground cloth for accessing your spare tire, a place to place elk quarters, etc.
Latex gloves – Great for tire changes or repacking trailer bearings.
Towels – I like to carry a handful of microfiber towels in my truck.
Tools – I carry a basic set of tools in a heavy-duty tool plastic toolbox that's strapped to the wall in the front of my truck bed.
Ultimate Hunting Truck Gear List – Final Thoughts
The above are my thoughts on the gear list you need to make your truck the Ultimate Hunting Truck. The goal being safety, comfort, and self-sufficiency. I don't carry all these items at all times. You can carry a baseline of gear and then add items based on the type of trip you're planning. I prefer to be more prepared than I need to be. While your unique needs may vary, I hope this Ultimate Hunting Truck Gear List serves to spark some ideas to better equip your truck.
Note: HuntTested may receive a small commission if you purchase a product from the links on this page. This does NOT increase your price and helps to pay for the content you're enjoying. HuntTested did receive product consideration in coordination with this article. All opinions belong to HuntTested.