Hunter's are typically depicted as rugged and stoic. The reality is, we're all a bunch of sentimental softies. Don't believe me? Get together with your buddies and ask them about a special gun. Maybe it's one that their dad or grandfather passed down to them. Ask them what that gun means to them, and watch the emotion come through. We all have those special guns that are imbued with individual meaning. If you have a family heirloom gun, or maybe even a historically significant gun, you may consider a gun restoration job. Many people today are choosing gun restoration either for sentimental reasons, or to return a favorite gun to its original factory-new condition to use and create memories for new generations. If you're considering a restoration project, the folks at Turnbull Restoration are the masters of the craft. Let's look at what's involved in a Turnbull gun restoration project.    
Determining whether or not to Restore a Gun
The considerations and motivations on whether or not to restore a gun are very personal. While there's a variety of reasons one may want to restore a gun: as a gift, to restore an heirloom, or to enhance the usability of a favorite gun. The most common refrain that I've heard against restoring a gun, is someone in deer camp will pipe up and say, "Don't touch it, you'll ruin its value." While this can be true in rare instances, the odds are you don't own a rare enough gun to affect its value. In most cases, a high-quality gun restoration job will only enhance the usability, aesthetic, and value of the gun.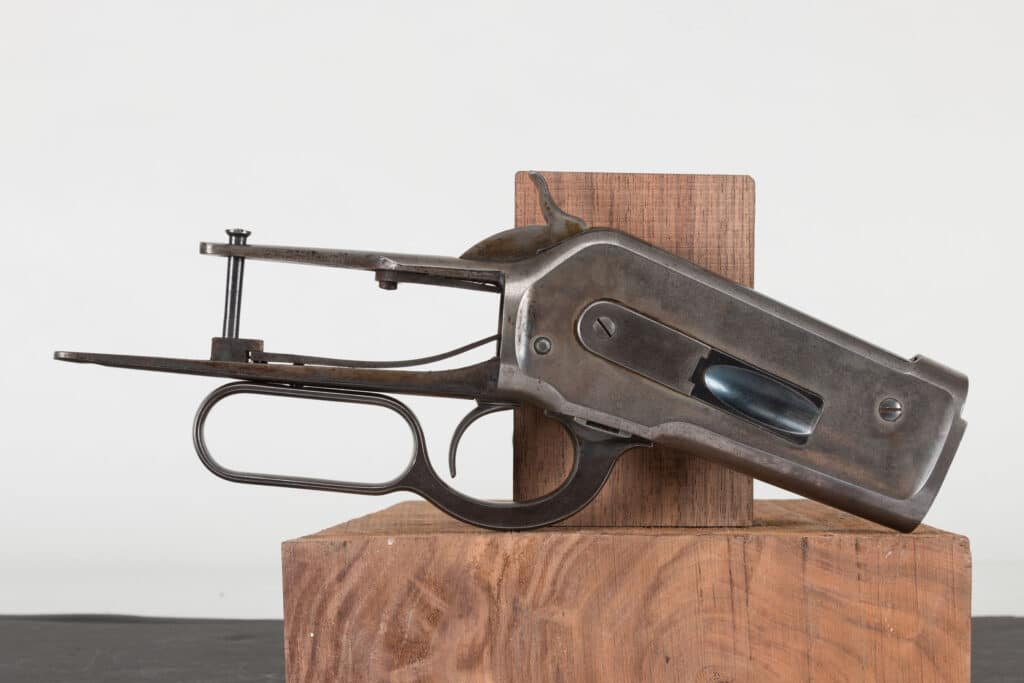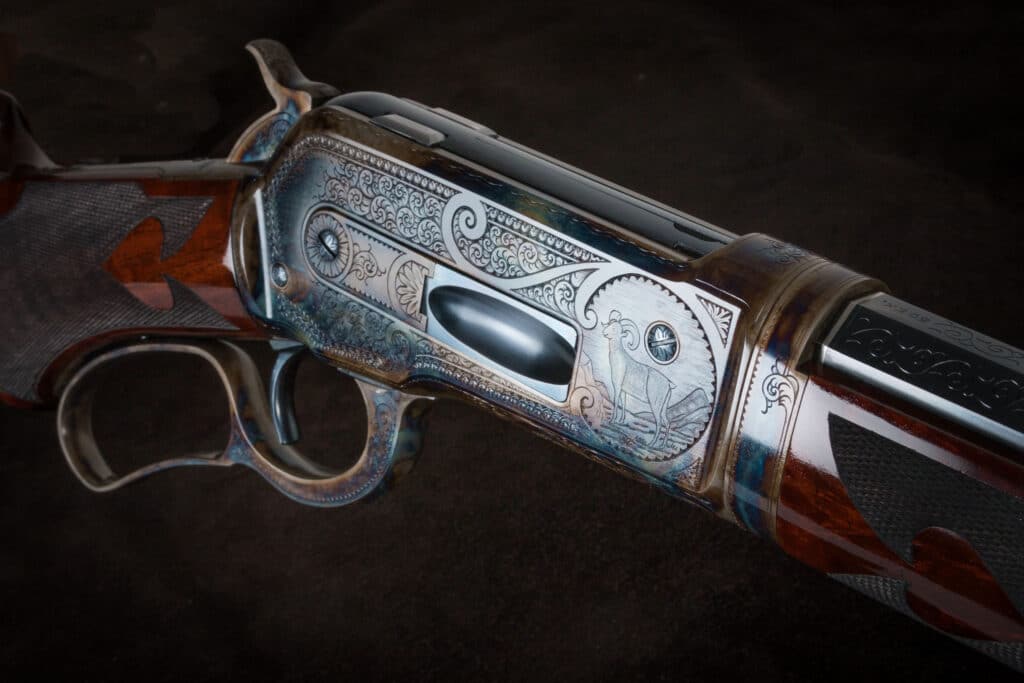 Gun Restoration Investment
When considering a restoration, the cost is usually the biggest factor. Here's where things get a little tricky. Say you have a Remington 760ADL in 30.06. It was your grandfather's deer rifle. Now it's passed to you and you'd like to restore it to factory new condition, to hunt with it and then pass it to your kids one day. The investment to restore this particular gun will far exceed what it will likely ever be worth. But it still may be worth every penny to you. Only you can determine the value calculus of restoring an heirloom.
As a point of reference, Turnbull's cost for a base restoration of a Winchester Lever gun from the late-1800s to early 1900s is upward of $5,000, (at this writing). This would include restoring both metal and wood, and assumes all parts are intact and the gun is in working order. If the wood needs to be replaced, if parts need to be sourced or fabricated, or if additional gunsmithing needs to be performed, it would all affect the price.
The Ideal Turnbull Restoration
Turnbull specializes in American lever-action rifles from Winchester, Browning, and Marlin, side-by-side shotguns like Parker, LC Smith, and Fox, and single-action revolvers like the Single Action Army Colt, and multiple Model 1911 variants. Within this range of work, the team at Turnbull loves working on any gun with a special family story attached to it. Having worked with the team at Turnbull for some time now, it's clear that the gunsmiths feel that it is an honor to have their work become part of an heirloom firearm's story. The team enjoys working closely with gun owners who have deep emotional connections to piece of family history that they are asking Turnbull to breathe new life into.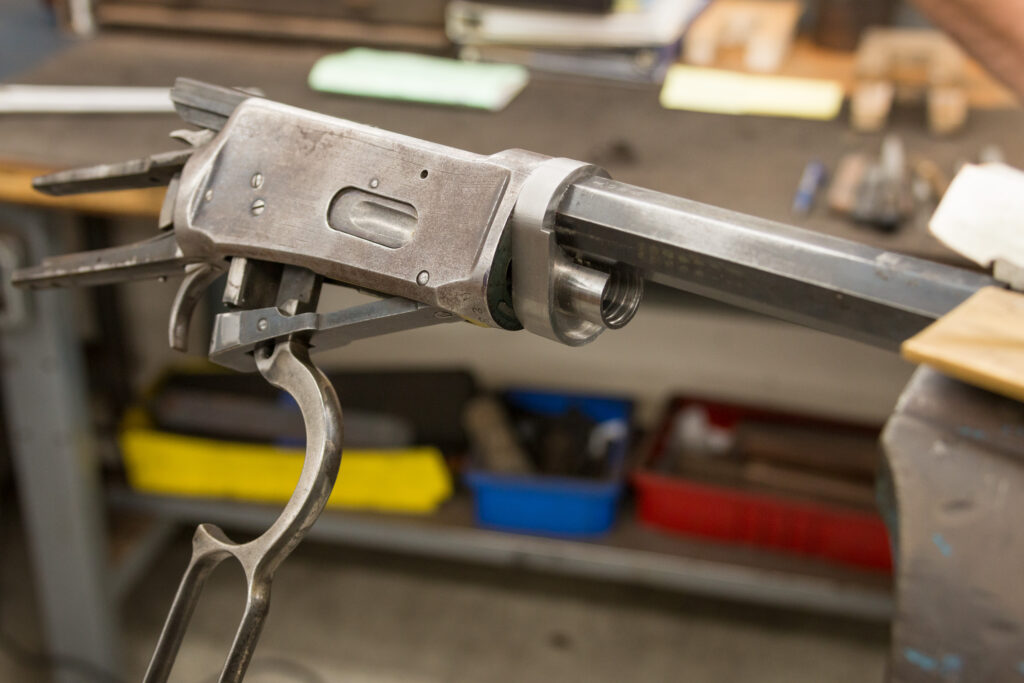 The Gun Restoration Process
Getting a Quote
If you're considering a restoration, the first step is to contact Turnbull Restoration to get a quote. This requires completing a form with information about your gun and your requested restoration services. 
The next step is to send the firearm to Turnbull for evaluation. Turnbull will walk you through the logistics of shipping your gun. Gun restoration quotes usually take about four weeks to complete. During this time, the estimator works with the gunsmiths to determine what needs to be done to the firearm to bring it back to its factory new condition. 
Turnbull has a large reference library to tap into during this process – not only books but also Doug Turnbull's collection of original, untouched classic guns for use as a point of reference for the gunsmiths.
Some customers will begin with a collection of snapshots for Turnbull to review prior to shipping the firearm. This allows the customer to receive a preliminary estimate, before committing to packing and shipping the firearm.
When the quote is approved, a deposit is required to schedule the firearm for its restoration work. The firearm stays safe and secure in its vault. Current lead times are in the range of 12-14 months.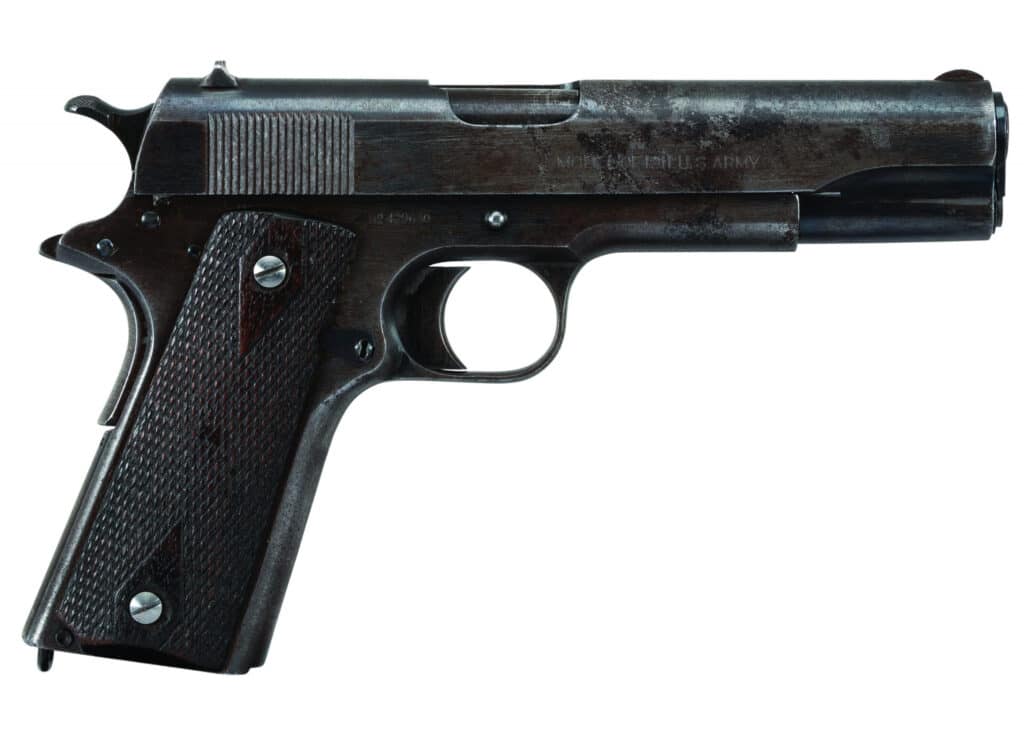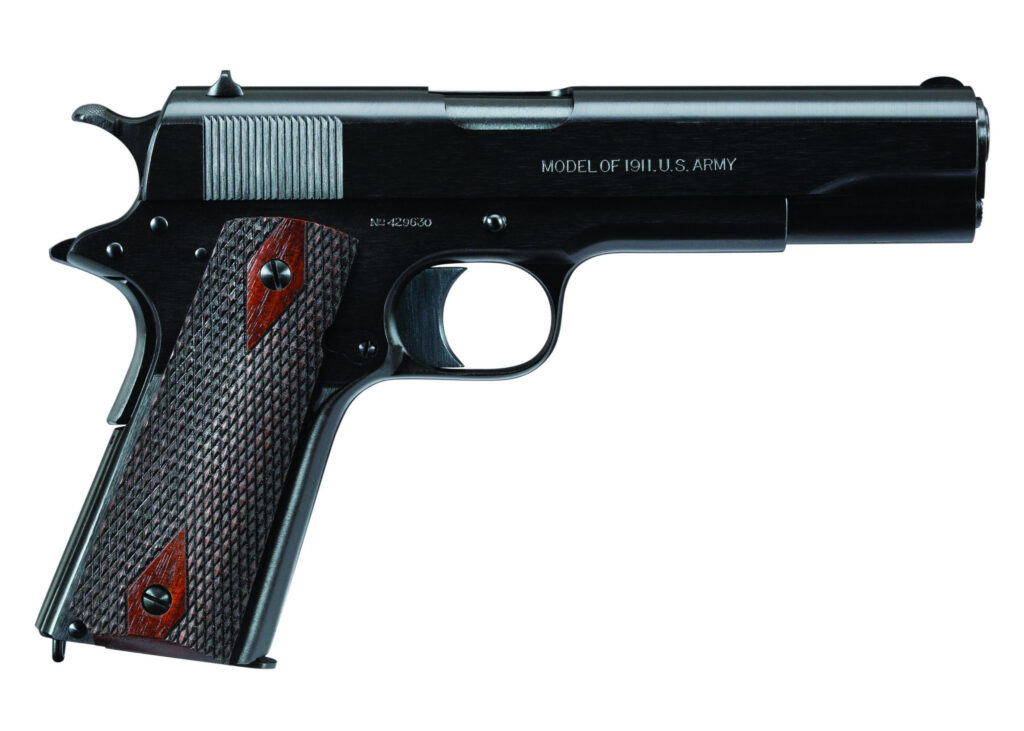 Restoring the Gun
Many people think that restoring a gun is simply about refinishing the wood and metal components. While those are aspects of restoration, it's actually much more involved. A full gun restoration project is a pretty complex process that is largely governed by the condition of the gun, what it will take to restore period-correct finishes, as well as any upgrades and customizations you select, and your budget.
Metal Work
For metal finishing, the process begins by filing, sanding, and polishing all metal components to a mirror-like finish that is ready for bluing or hardening. The metal preparation is a very exacting, labor-intensive process. It's a big part of what separates a simple refinish job from a true restoration as Turnbull does.
As an example, when it comes to the application of metal finishes, including how the metal is prepared for these restorative finishes, Turnbull will research how the firearm originally left the factory through serial number research and factory letters. Turnbull can then apply all the period-correct metal finishes that were original to that firearm. These range from Rust bluing (mainly used for barrels) to Charcoal bluing, and Nitre bluing. Turnbull is most famous for its proprietary color case hardening process, a period-correct metal treatment that creates beautiful color variations.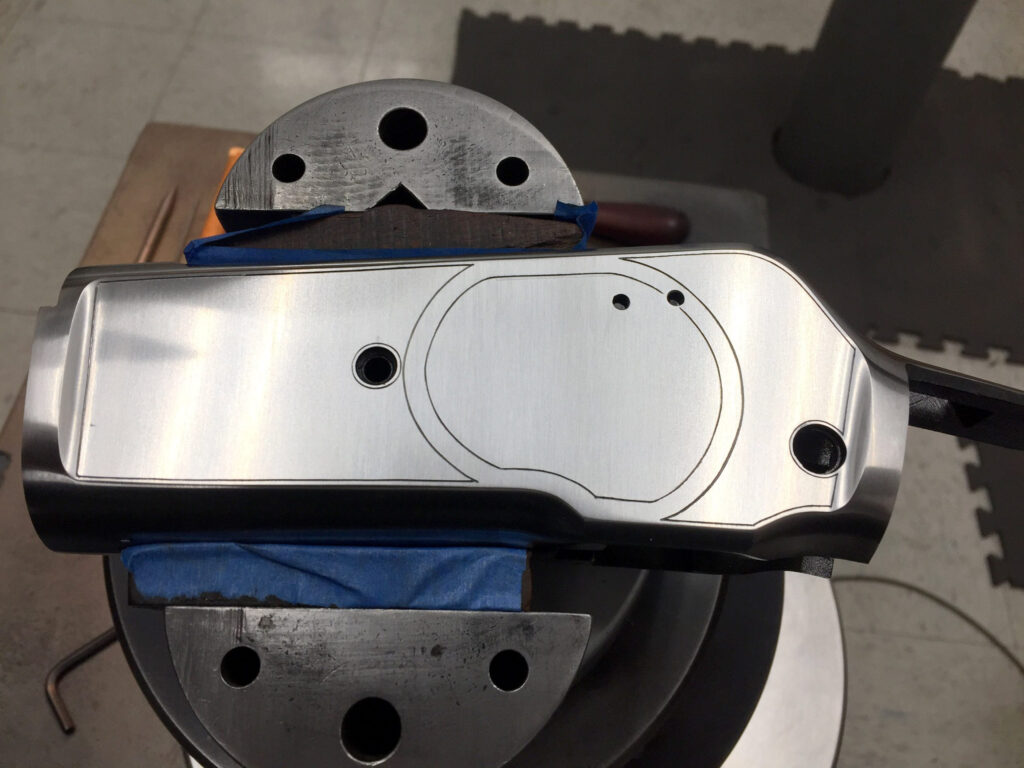 Stock Work
For your stock, if the original is in decent shape, all it may need is a "reconditioning", (stripping, degreasing, dent repairs, etc.). However, don't worry if the wood is in tough shape. Turnbull can custom build a perfect duplicate of the original stock in your choice of wood grade with custom checkering.
Finally, the finished gun is reassembled, inspected, and then shipped back to the customer.
Gun Restoration Final Thoughts
The reasons for restoring a gun vary greatly. Your motivation could be to honor and connect to a loved one who is no longer with us. Maybe you found a gun that you lusted after in your youth in 85% condition and you'd like to return it to factory new condition with some custom touches. Or, maybe you just have a favorite gun you've carried for years that you want to have restored. Regardless of your reason, it's an investment to restore a gun, and who you select to do the work matters. The craftsmen at Turnbull Restoration are the folks to trust for the job.
Related Content: Turnbull Restoration Company Profile
Note: Turnbull Restoration, mentioned in this article, is a sponsor of HuntTested. HuntTested may receive a small commission if you purchase a product from the links on this page. This does NOT increase your price and helps to pay for the content you're enjoying. All opinions belong to HuntTested.