TigerTough Seat Covers – Review
Hunting is tough on your truck's seats. It's not uncommon to climb into your truck after a day in the field, soaking wet, muddy, sweaty, blood-stained, dirty, dusty, or some combination thereof. I've even had my buddy's black lab, Jet, decide to jump into the open door of my truck and sit on my seat covered with sticky South Dakota gumbo mud. It all takes a toll on your truck seats. When I recently purchased a new truck, I decided I wanted to try some seat covers to protect my investment and keep my factory fabric seats looking like new. My search for truck seat covers led me to TigerTough seat covers.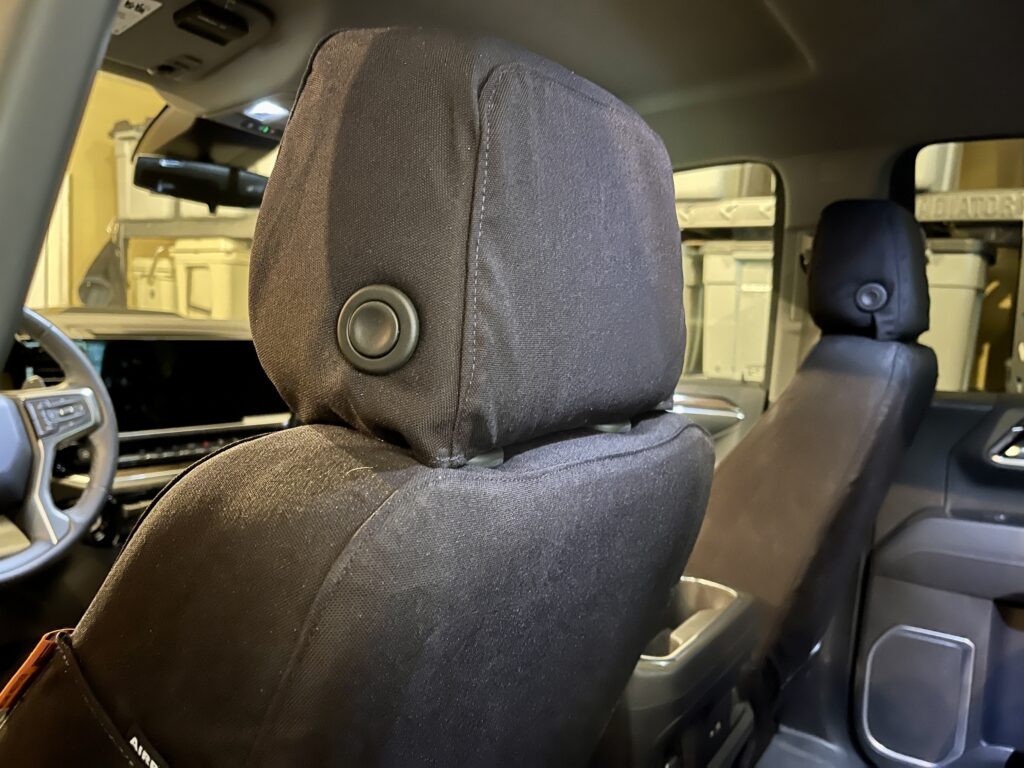 TigerTough Seat Covers – Overview
After researching all the options, I chose TigerTough seat covers for my truck for three core reasons:
Made in the USA: TigerTough makes all its seat covers in the Midwest.
Premium Fabrics: TigerTough only uses premium fabrics. The options include 1000 Denier Cordura®️ for solid-color cover seat covers and 900 Denier Nylon for camo-patterned seat covers. Both fabrics are waterproof, incredibly durable, and almost impossible to tear. (I chose black for my Chevy Trail Boss.) When I do get the covers dirty, I find that a quick vacuum and a wipe down with a damp cloth get them looking like new.
Precision Fit: I wanted a seat cover that was custom to my truck for a factory fit. TigerTough seat covers are cut and sewn to fit your specific truck like a glove.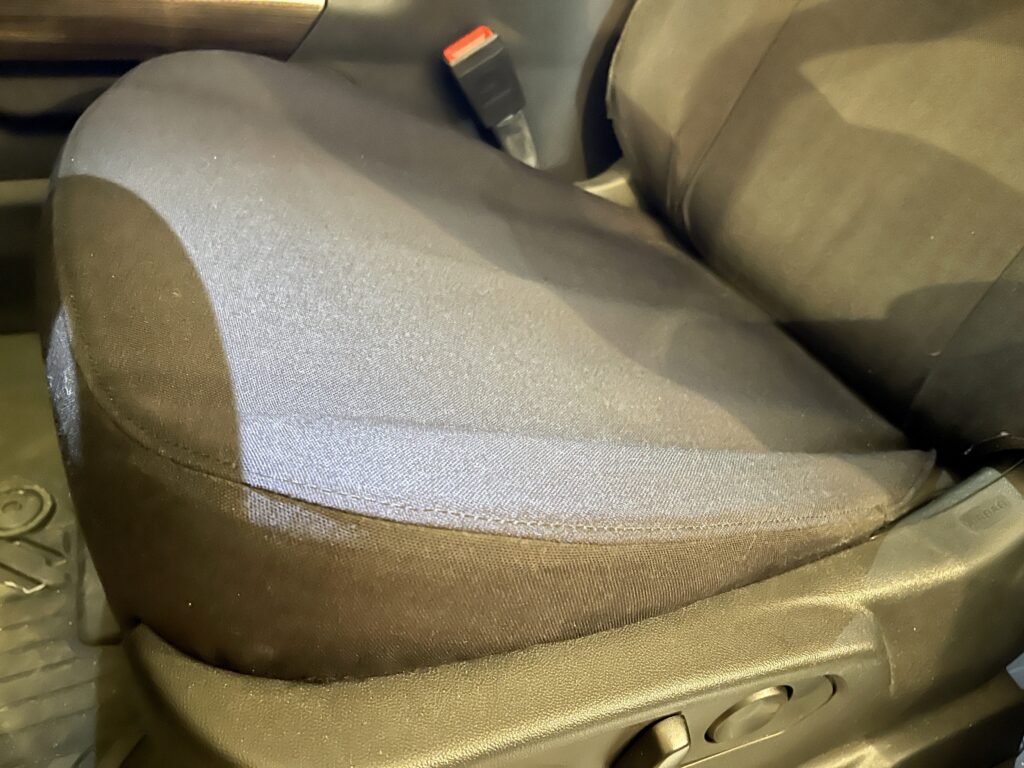 TigerTough Seat Covers – Installation
The seat cover installation is straightforward and TigerTough provides good instructions for your vehicle. I do recommend watching their installation videos on YouTube prior to starting your installation. The videos made the installation a lot easier!
For my vehicle, I found the fit on my front bucket seats to be excellent. The front seats are a true factory fit. The back bench seat cover fit on my truck is good but it's not quite as precise as the front seats. This could be due to the design of the seat itself and may not be true of all models.
If you're looking for a seat cover that you can throw on for the weekends and then take off during the week, this cover is likely not the best choice. While you certainly can remove and reinstall these covers, the process is involved enough that I wouldn't want to do it frequently. To get a precision fit, you give up being able to quickly and easily take the covers on and off. For my covers, I plan to leave them on year-round.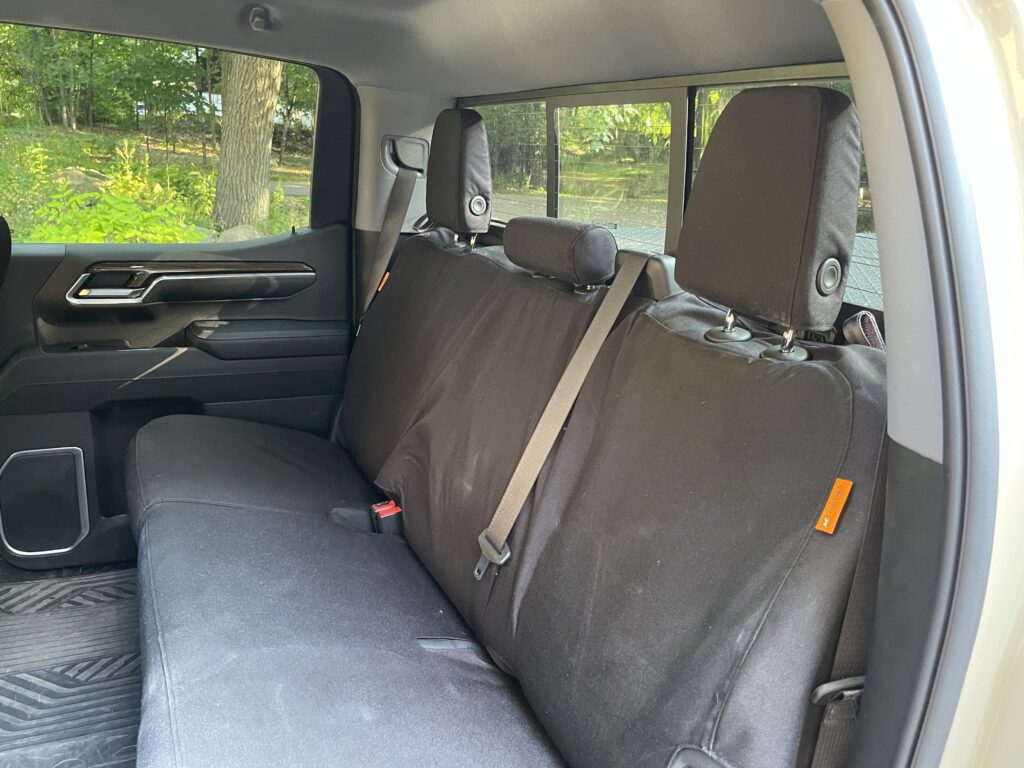 TigerTough Seat Covers – Features
Independent Headrest
Optional Embroidery
Airbag Compatible
Double Stitched Seams
Almost Indestructible Material
Keep Your Factory Features (airbags, seat heaters, etc)
Factory Finish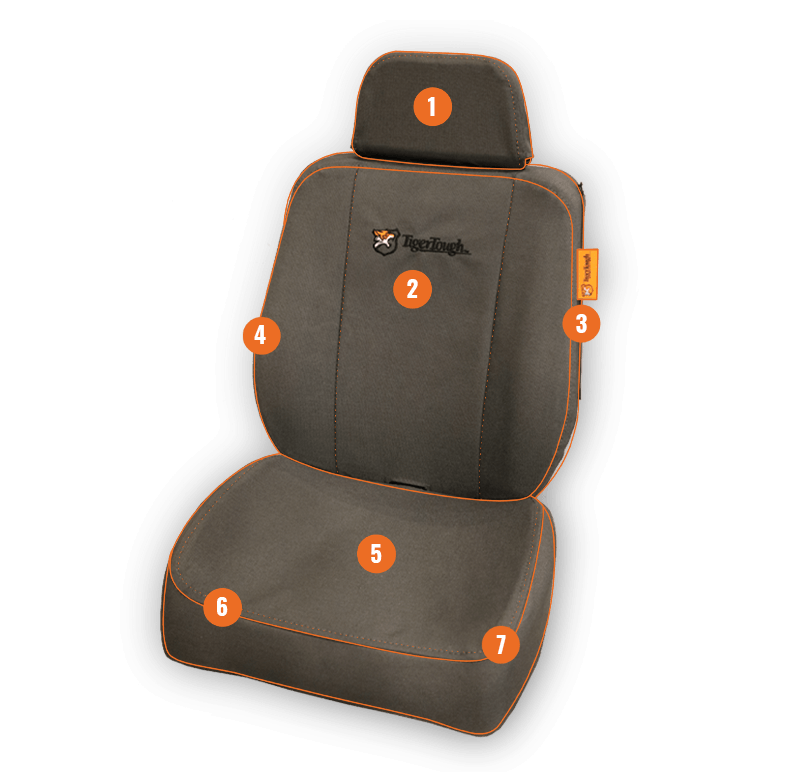 TigerTough Seat Covers – Final Thoughts
Let's face it. Trucks are only getting more expensive! We want to protect our investment and make them last. If you want to protect your new truck investment or spruce up the worn seat on your current truck, TigerTough seat covers would be an excellent made choice.
TigerTough truck seat covers. Price varies by vehicle and options.
Note: HuntTested may receive a small commission if you purchase a product from the links on this page. This does NOT increase your price and helps to pay for the content you're enjoying. HuntTested did receive product consideration in coordination with this article. All opinions belong to HuntTested.
Related Content: Trucks and Offroad Gear