Tips for Better Wildlife Photography
It turns out that shooting wildlife with a bow, rifle, or camera all take remarkably similar skills. A hunter or photographer both need to understand their game, use the same skills to get close, and need to adapt and compose themselves to get the shot. As an outdoor photographer and hunter, I have learned many things over the years while making loads of mistakes. With more hunters getting into photography to both capture their hunts and to extend their seasons with a camera, I wanted to share some of the things I've learned along the way to help you create better wildlife photography.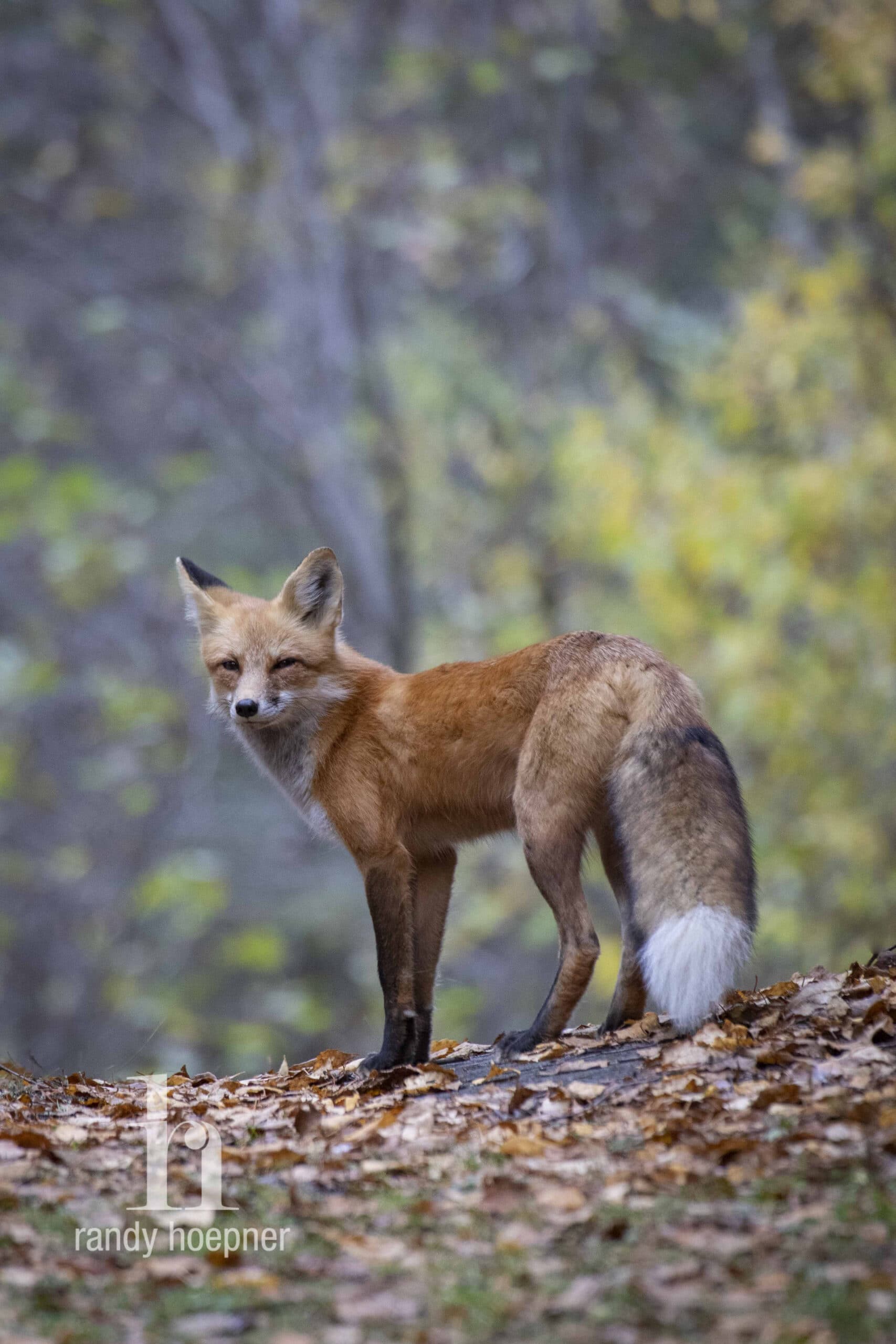 Wildlife Photography Equipment
Let's start with your gear. It's never been easier to take quality photos. We all have a high-quality camera in our pockets at all times and that's a great device for many scenarios. Let's explore your options for the camera great you need for quality wildlife photography.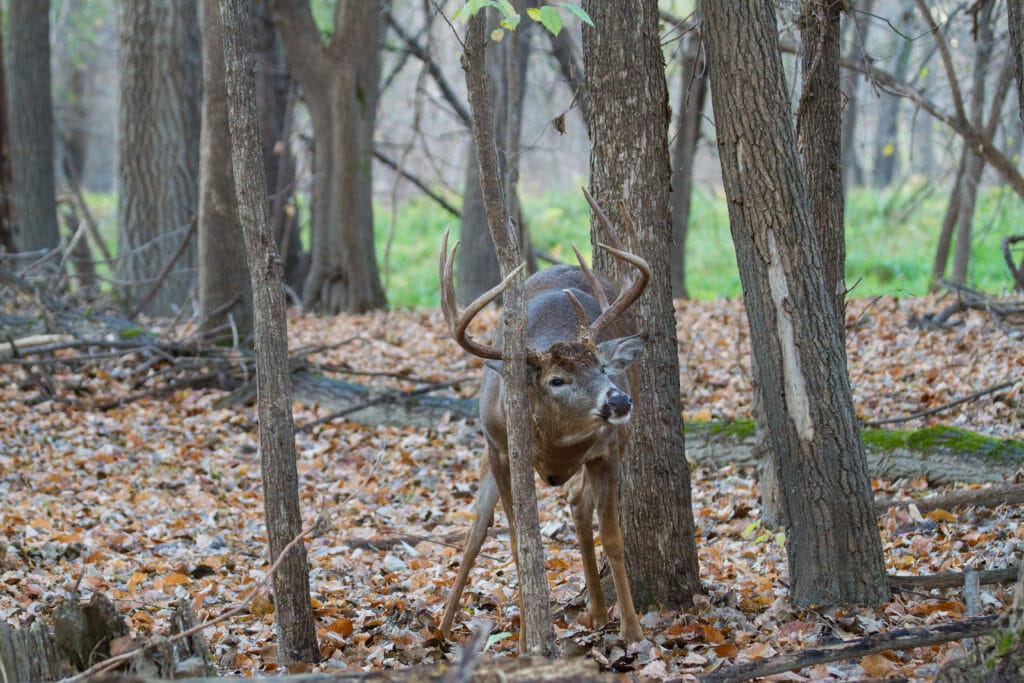 Good – iPhone
Although phone cameras have come a long way, they are pretty useless for most wildlife photography. They just have such a wide-angle lens that you can never get close enough for quality photos. They are good for quick videos and capturing a proof shot to show your friends that you saw a big buck. They also allow for some great panoramas of beautiful landscapes.
Pro: Price, portability, most people already own one

Con: Lower image quality, no range for longer shots, slower shutter speeds, fewer frames per second 
Point and Shoot Cameras –
Nikon, Canon, Sony, and Panasonic
Check out any of these brands for their current point-and-shoot cameras. Many in this category boast 18-20 megapixels and have large zoom ranges up to 60-80x which comes in handy for capturing small birds up to larger mammals such as deer and bear. These cameras are available from $300 to $500 for your average units all the way up to $800-1200 for the more advanced point-and-shoot cameras.
Pro: Price, portability, reach

Con: Lesser image quality, slower shutter speeds, fewer frames per second
Best: DSLR or Mirrorless Cameras,
Nikon, Canon, Sony
I am a Canon shooter, but these three brands above are your best bets for world-class wildlife cameras and lenses. These cameras have much more advanced features such as in-camera and lens stabilization, tracking focus for moving subjects, and super-fast shutter speeds. Many high-end DSLR's and Mirrorless cameras can shoot up to 10-20 frames per second which helps you to nail the perfect shot of a moving subject! 
Many lens options are available and are of ultra-high quality. These lenses have much more reach and can capture higher quality, ultra-sharp images. They also come with a much higher cost and are usually much heavier to carry around. 
Pro: Higher quality images, higher megapixels (Allows for cropping and blowing images up to larger sizes), image stabilization, reach

Con: Price, heavier/harder to carry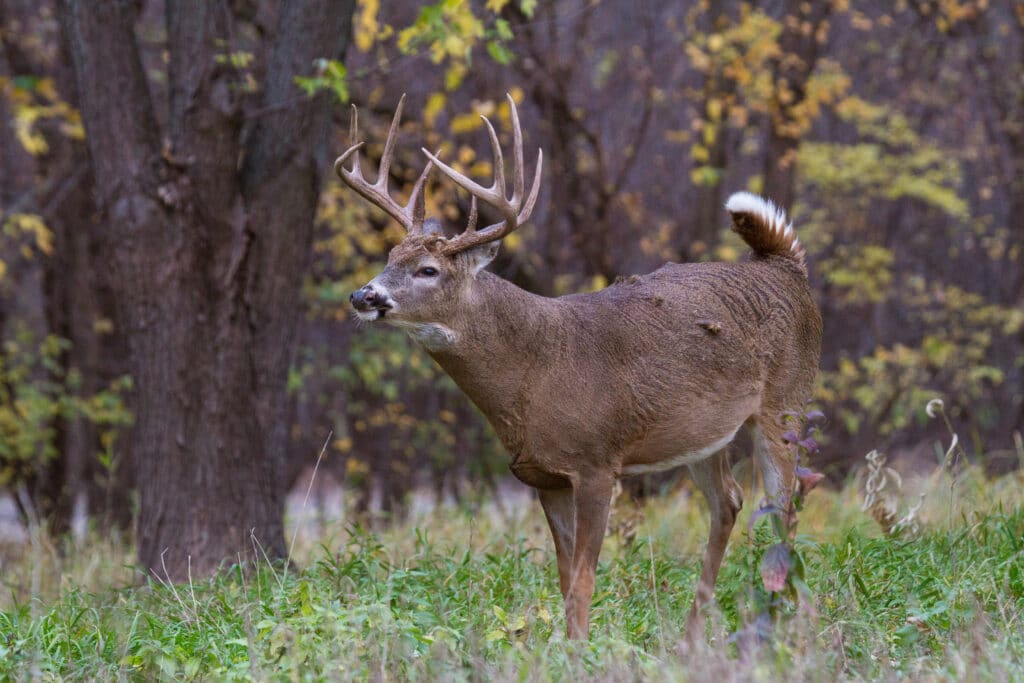 Learning to use your Camera Gear for Wildlife Photography
Purchasing a Camera for Wildlife Photography
Once you select a camera and lens set up you need to learn how to use all the features. This is why I recommend purchasing your gear from a local retailer that specializes in camera gear. A retailer who specializes in camera gear will help you select the right gear based on your application, offer classes on how to use your specific model with hands-on training, and often allow you to rent cameras and lens to try out before you make a purchase.
If you don't have a good retailer handy and you need to order online, you're next best bet is to watch YouTube video tutorials for your make and model of camera.   
Use a Quality Tripod 
For most wildlife and especially whitetails, most of the action happens when there is low light. Dawn and dusk are the times when wildlife activity is highest but unfortunately when natural light is the lowest. As a photographer, you need to know how to make it work when the light is low to get the best shot. Some of it is know-how and some of it is equipment. This is the time when a tripod is your best friend.
Using a tripod to steady your camera and lens will increase the number of sharp photos that you come away with. Many times, when photographing whitetails, you only get one chance. When they hear the click of the shutter it either stops them and makes them curious or they bolt, and you only see the big white flash of their tails.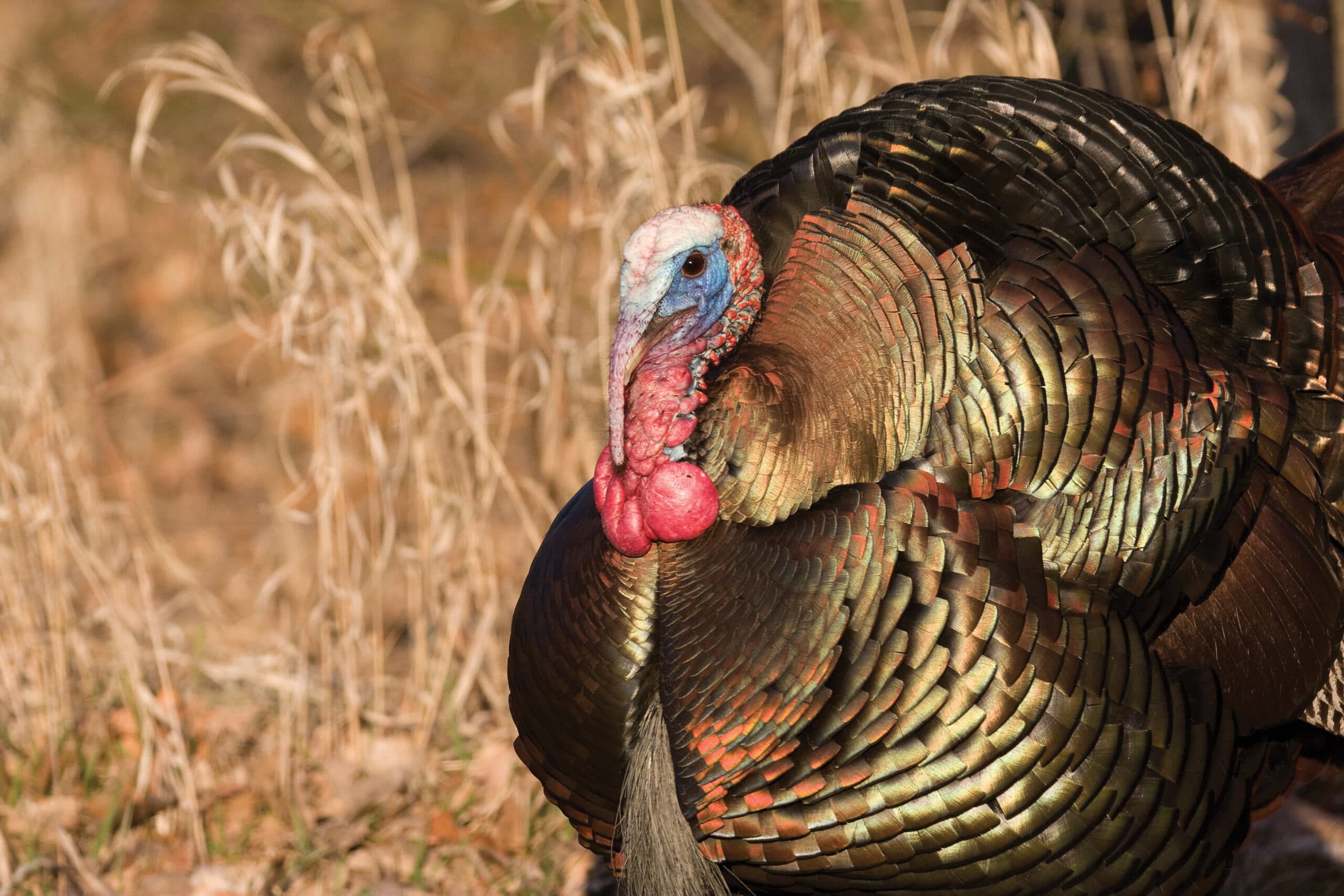 Getting the Shot
Spooking the whitetail of your dreams from his bed or busting a rooster pheasant from a corn row without getting an image is startling and frustrating, but it happens to the best of us. I have been on a stand for hours freezing my fingers and toes waiting to photograph a whitetail buck when he emerges from the dark woodline into the meadow. Sometimes it happens just the way you planned, but most of the time there is a surprise. The deer comes from a different location than you expected.
Learning and knowing the behaviors of the animal you are seeking to photograph is key. You need to be able to anticipate what the next move will be before it happens. I have come to know over time that after a rutting buck sniffs the ground where a doe has urinated, he will almost always perform a flehmen response or lip curl. Or when a mallard bobs his head several times, he is getting ready to take flight. By knowing this I can be ready to nail the shot when it happens.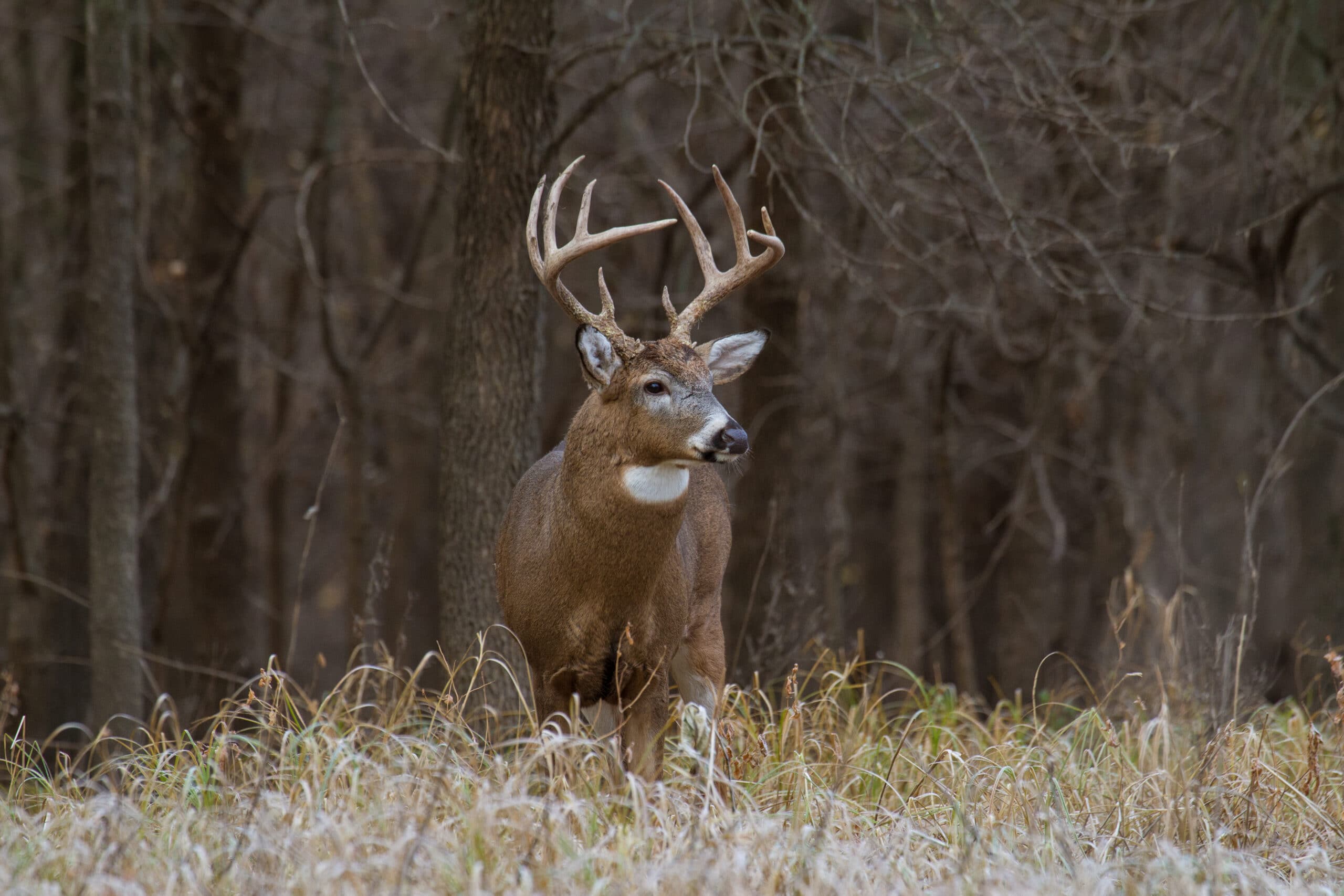 If you know anything about whitetails, you know that their sense of smell and their eyesight are incredible. The next time you get out in the whitetail woods be sure to anticipate their movements, stay downwind, be as still as possible, and also use a tripod. These simple steps will assure that you will increase your chances of getting a great photo.
Tips for new Wildlife Photographers
My best tip for new wildlife photographers is to get out in the hot spots as much as you can at the most critical times. Get as close as you can to the subject without spooking it. Be still and quiet and use a tripod when you can. I would also suggest getting the best equipment that you can afford and learn how to use it. Seeing wildlife is usually a fleeting moment, you need to instinctively know how to use your equipment or you'll miss the shot.
PRO TIP: If you use a detachable lens, install a UV filter on the lens. It will help your image quality and more important, it will protect your expensive lens from scratches.
Tips for Filming Video of your own Hunts
Whether or not you record a video of your own hunts, depends on how important the hunt is to you. DIY solo video recording adds more movement and noise to your hunt. Plus, when you only have a second to make a shot, fiddling with your camera may blow that opportunity.  Unless you are an expert with video cameras or have a couple of cameras going at all times, you are more apt to botch your hunt than not by filming it.
I'm a professional photographer and I don't hunt and film at the same time. I make a choice before I enter the woods. This is a day I am taking photographs or this is a day I am hunting. I leave the self-filmed hunts to the professional hunters that are getting paid to be in the woods for days or weeks at a time.
Wildlife Photography Final Thoughts
One of the biggest reasons we are hunters is we have a love for the natural world. We enjoy being outside and observing nature. By learning to hunt with a camera, you can extend your season, learn more about wildlife, become a better hunter and capture some amazing photos. 
By HuntTested Contributor, Randy Hoepner. About the Author: Randy Hoepner is a professional outdoor photographer and graphic designer. In addition to HuntTested, Randy's photos have been featured in Outdoor Life, Field and Stream, North American Hunter, and more. For more information on Randy's work, please visit Randy's website.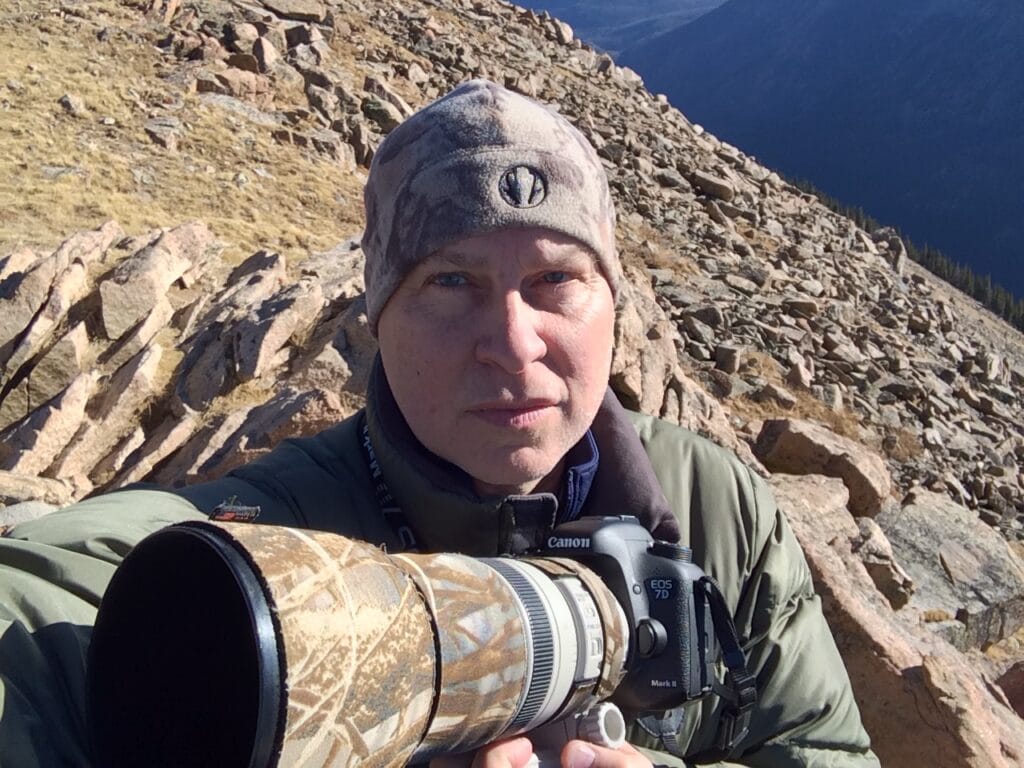 Note: HuntTested may receive a small commission if you purchase a product from the links on this page. This does NOT increase your price and helps to pay for the content you're enjoying.