Winchester Model 70 Extreme Weather SS Review
I'm known among my friends as being somewhat fussy when it comes to my guns. Ok, really fussy. But that's ok. I wear this reputation as a badge of honor. For me, guns have always been this special amalgamation of art and function that are imbued with meaning through their use. As a result, I fret over their condition.
My friend, Tony, knows this better than most. I was recently interrogating Tony for moose hunting tips for an upcoming trip. "You need a new rifle for this trip.", Tony offered. "I was wet my entire moose hunt and you'll be even more miserable if you're fussing over a fancy wood-stocked rifle during your hunt. You need a stainless steel rifle with a synthetic stock for a moose hunt.", Tony said. I needed no further encouragement. My search for the perfect moose rifle (and the perfect rifle for just about anything else), led me to the Winchester Model 70 Extreme Weather SS in .300 Winchester Magnum.
Winchester Model 70 – There and Back Again
When people talk about getting a "Pre'64" Winchester, they're mostly talking about the Pre-1964 Model 70 rifle. The Pre'64 M70 was known for its controlled-round feed that was inspired by a classic Mauser action. The Pre'64 Model 70 was arguably the finest production centerfire rifle made at the time. That was until someone in management had the bright idea to cheapen the design to compete with the less expensive Remington Model 700. The result was a cheaper, push-feed rifle that sold well, but was not on par with the quality of the old design.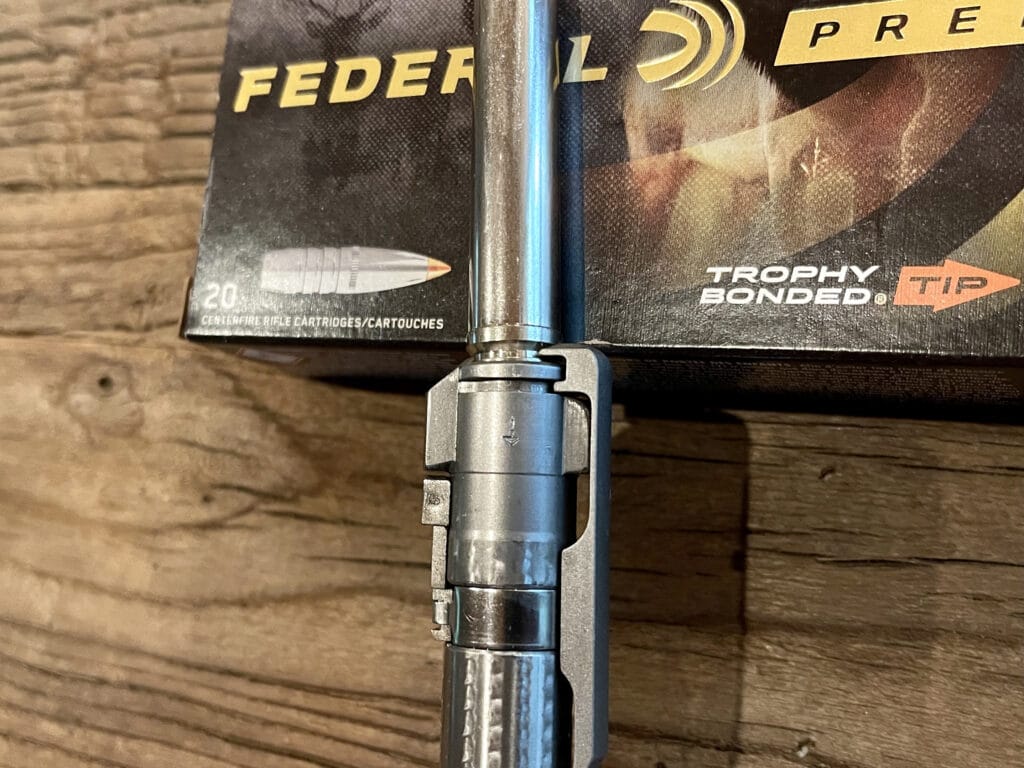 A Return to the Pre 64 Design
In researching when the Model 70 returned to the Pre'64 design, it was more of a corporate research project than gun writing. I'll spare you all the details. Suffice it to say that Winchester went through several ownership changes over the years and it's currently settled with FN Herstal owning the manufacturing rights to Winchester firearms, while Olin Corporation still owns the trademark for the brand. FN Herstal also owns Browning.
When the Browning team got involved with the Winchester brand they launched the featherweight in 1992 with the Pre'64-style controlled round feed (CRF), and introduced it as the "Featherweight Classic". A Super Grade Classic with CRF was also offered the same year. In 1994 Winchester "officially" announced a very limited return of the M70 with a Pre'64 type action design with claw extraction. Winchester officially launched the return of the entire line of the M70's in 1996. They employed the "claw" logo and made a push to re-associate the M70 with its Pre'64 history. In 2016 Winchester/Browning moved assembly from South Carolina to Portugal for the promise of better control of parts supply and better finishing capabilities.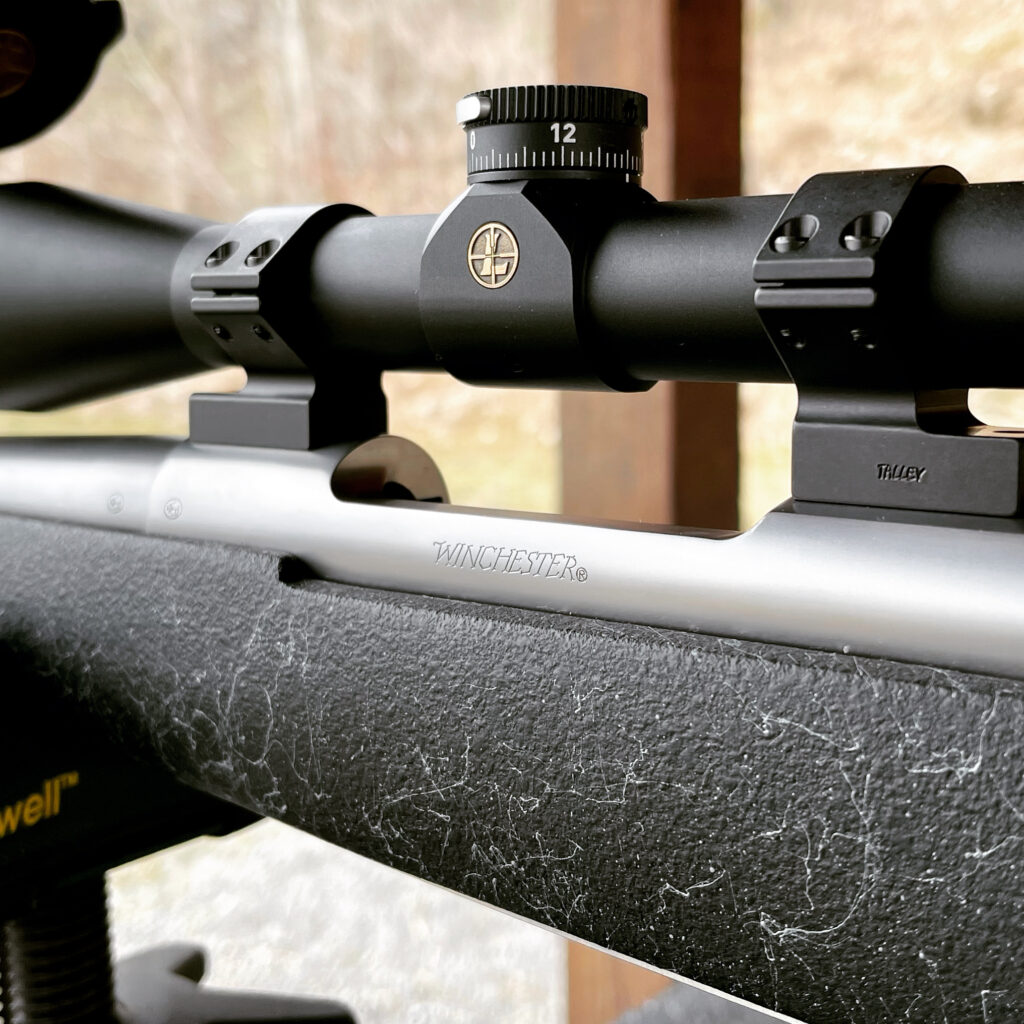 Pre'64 vs Modern Model 70
In comparing a Pre'64 Model 70 and a modern version, I would take a current version hands-down. I find that the current Model 70 includes everything that was awesome about the Pre'64 and offers several advantages over its storied predecessor. The modern Model 70 has a superior MOA trigger with an accuracy guarantee. It has tighter headspace control for better accuracy. A free-floated barrel. The claw extractor was optimized with better clearance over the rim of the cartridge. A target crown was added. Front and rear action bedding also make for better accuracy. Finally, the modern M70 offers a better recoil pad with the Pachmayr Decelerator.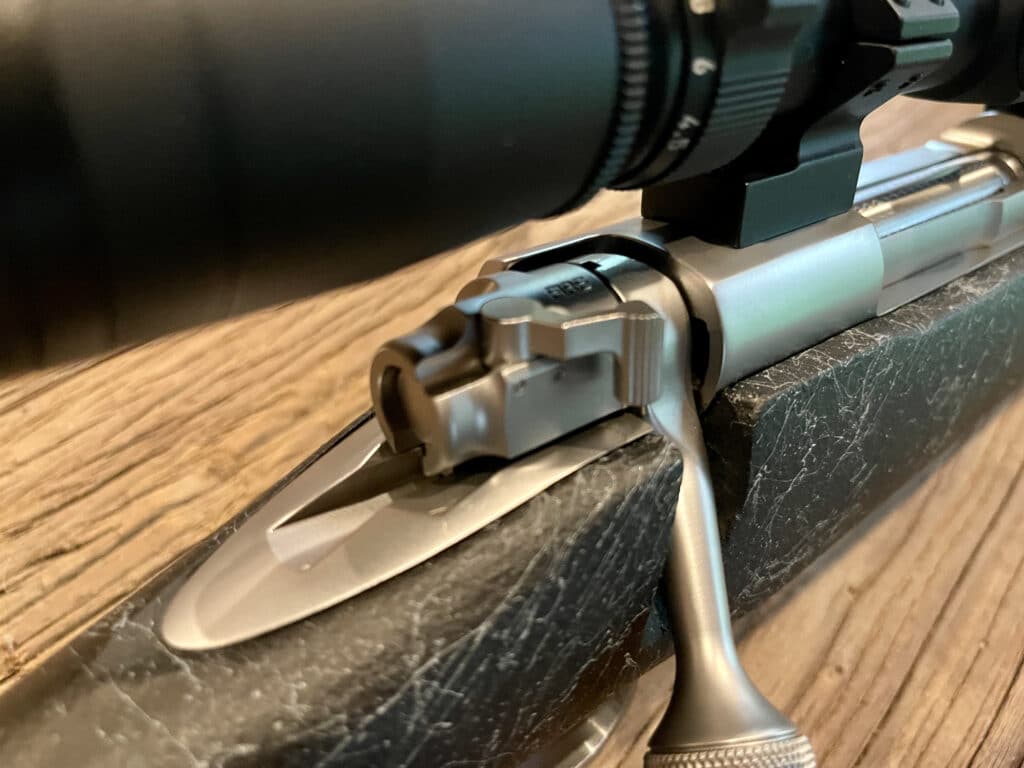 Winchester Model 70 Extreme Weather SS Overview
Now that we've covered the history and what makes a modern Model 70, let's look specifically at the Winchester M70 Extreme Weather SS. There are a few core differences between the M70 Extreme Weather SS and other M70 models. Chief among these differences is the M70 Extreme's use of stainless steel for the receiver and fluted barrel. The other core difference is the use of a high-quality Bell and Carlson stock that uses an aluminum bedding block and a pillar for the action screws and grip section for added stability and accuracy.
Shooting the Winchester Model 70 Extreme Weather SS
On shooting my Model 70 Extreme SS, I was most surprised by the quality of the trigger. This rifle has the finest trigger I have tried in a factory rifle. The MOA trigger is user-adjustable between 3 and 5 pounds. It's designed to be smooth and free of creep and overtravel. Moving on to the stock. One thing I would suggest if you're considering a rifle with a synthetic stock is to really exam the stock.
Many manufacturers use what I would call a "throwaway stock". They are cheap injection-molded stocks whose only benefit is that they keep prices down. The M70 uses a stock that was co-designed by Bell and Carlson and Winchester Repeating Arms. They made the M70 Extreme stock using a 'hand lay-up' process, using fiberglass, aramid fibers, graphite, epoxy gel coats, and laminating resins; and polyurethane reinforcement with milled fiberglass. The result is a solid feel rather than the hollow feel you feel with cheap injection-molded stocks. Winchester advertises the Extreme Weather stock is reliable over a temperature range of -50 degrees to +140 degrees Fahrenheit for extreme stability under any heat and cold conditions you might encounter.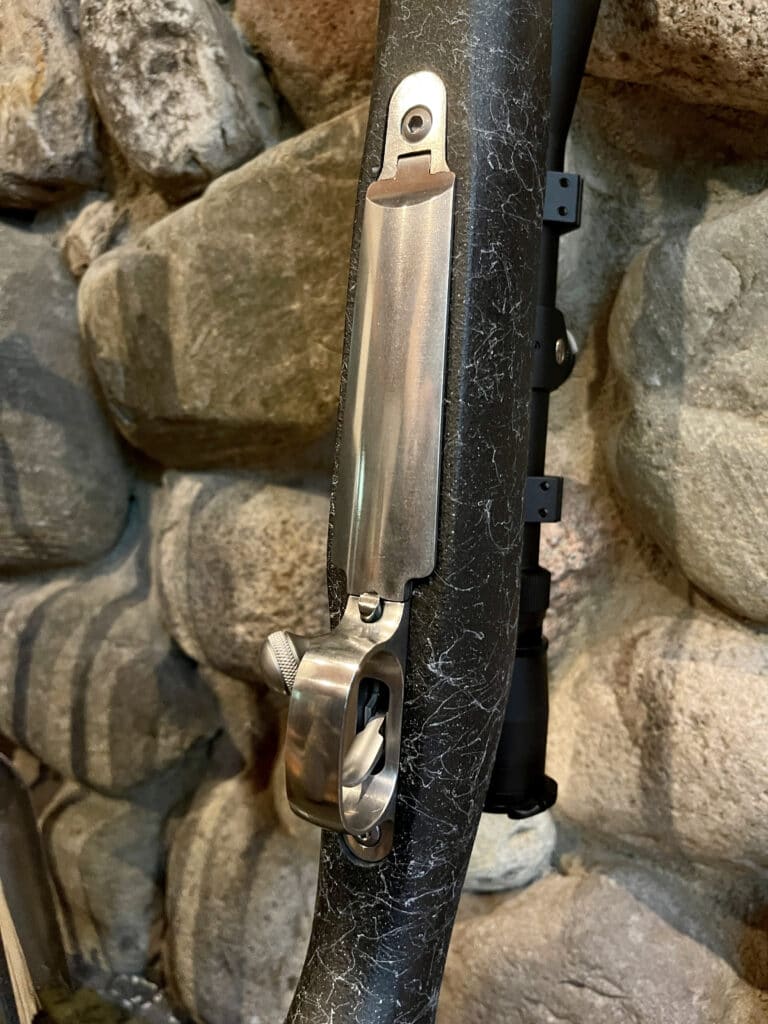 Winchester Model 70 Extreme Weather SS Specifications
Operation: Bolt-action repeating rifle
Caliber: .243 Win., .308 Win., .270 Win., .30-06, .270 WSM, 7mm Rem. Mag., .300 Win. Mag., .300 WSM, .325 WSM, .338 Win. Mag.
Barrel Length: 22 inches for standard calibers, 24 inches for WSMs, 26 inches for magnum calibers.
Overall Length: 42.25 – 46.75 inches
Weight, empty: 7.2 pounds (30-06) Varies slightly based on the caliber
Safety: Three-position
Sights: None, drilled and tapped for scope bases
Stock: Textured synthetic sporter style with aluminum bedding block, front and rear sling swivel studs, and 1-in. Pachmayr Decelerator recoil pad
Length of Pull: 13.75 inches
Finish: Matte stainless steel, matte black stock
Price: $1,339 (standard calibers), $1,379 (Magnums)
Winchester Model 70 Extreme Weather SS Final Thoughts
If you missed out on a Pre'64 Model 70, don't despair. The new Model 70 models are better than ever. This rifle's price point places it in the upper end of factory rifles and it's a strong value. The M70 Extreme is a rifle that can operate well in any hunting scenario, and you won't have to fuss over it if it gets wet. If a hunter was only going to only own one rifle, the Winchester Model 70 Extreme Weather SS would make an excellent choice.
Winchester Model 70 Extreme SS, $1,329 – $1,379 depending on caliber. For more information visit WinchesterGuns.com
Note: HuntTested may receive a small commission if you purchase a product from the links on this page. This does NOT increase your price and helps to pay for the content you're enjoying.
Related Content: Turnbull Marlin 1895