Beretta 687 Silver Pigeon III – Review
I am always optimizing my gun collection. Having recently sold two rifles that were collecting dust, I found myself in the market for a new grouse gun. I usually begin the gun shopping process by interrogating my gunsmith, Bob Odenthal. Bob sees beyond the fancy exterior finishes and can tell me what is well made, what isn't and which guns have a ready supply of parts. Bob suggested that I check out a Beretta 680 series over-under. He said, "You'll like the slender receiver, they're very well made and I can replace any parts that you wear out". At Bob's suggestion, I started researching the new Beretta 687 Silver Pigeon III and found a 20 gauge model that I really liked.
Beretta 687 Silver Pigeon III – Overview
The 687 Silver Pigeon III's receiver is derived from Beretta's legendary 680 family of guns. 680 series Beretta's feature a slim, low-profile receiver shape characterized by Beretta's venerable locking system with iconic trapezoid shoulders that nest into the receiver and dual conical locking lugs. This is a tried and true design that is present in all 680 guns, the models vary with wood grade and engraving. The 687 Silver Pigeon III is marketed as a "mid-grade" Beretta model.
Beretta 687 Silver Pigeon III – Best Qualities
Gun Fit
Gun fit is a fickle thing. We come in all shapes and sizes and if a particular shotgun doesn't fit you, you're simply not going to shoot it well. One of the factors that really sold me on the 687 was how it fit me. At 6′ 2″, shotguns rarely fit me without adding to the length of pull, (LOP). The 687 SP III's factory LOP is 14.7″, which for me, is perfect. By comparison, Beretta's LOP is about a 1/2″ longer than an equivalent Browning. You can adjust the Beretta's LOP slightly by changing out their high-quality MicroCore recoil pad for a different thickness, and Beretta offers a variety of recoil pads on its website. I also found the standard 35/55 comb drop to be ideal for me. Overall this 687 carries and comes to the shoulder like a dream.
Engraving
One thing that separates the 687 from other 680 series guns is its engraving. Beretta uses a new 5-Axis laser on the 687 that allows for precise engraving. The engraving is quite spectacular, with varying depth and intricacy. The 12 gauge features Pheasant and Partridge game scenes and the smaller bores feature Partridge and Woodcock scenes. All gauges feature surrounding floral motifs.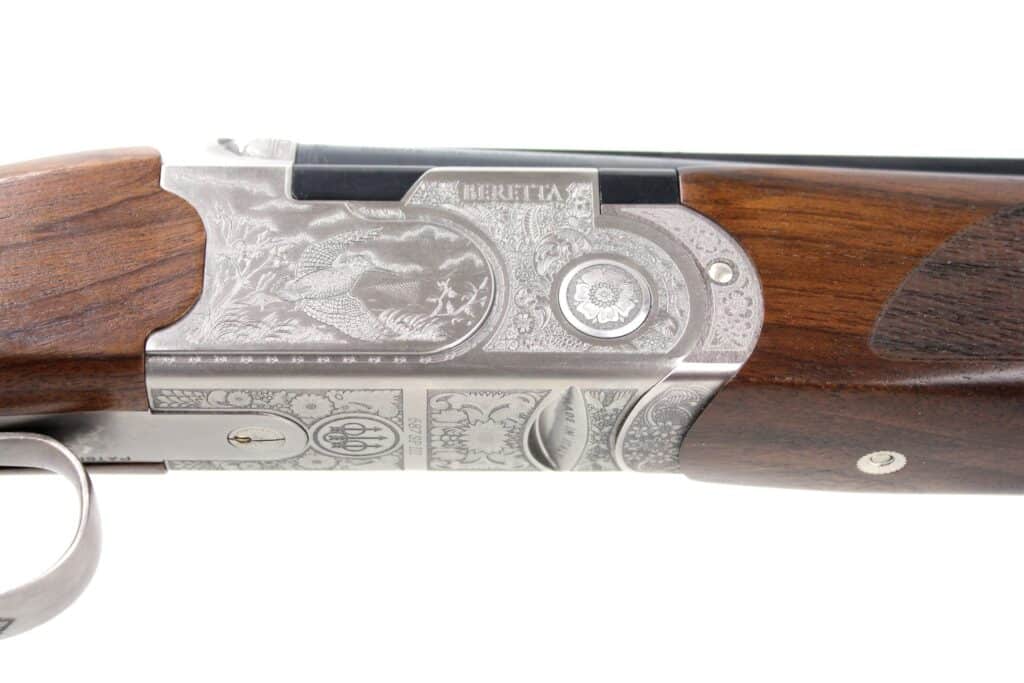 Beretta 687 Silver Pigeon III – Areas for Improvement
Wood Quality
Beretta calls the wood on the new 687 a grade 2.5. In my shopping, I found the wood quality to be somewhat hit or miss. I found some wood to be highly figured and beautiful, whereas other 687's were fairly plain and straight-grained. If you want a model with nice wood, be selective and you'll want to thoroughly examine the gun before completing the purchase.
Wood to Metal Fit
In my particular gun, the stock-receiver wood-to-metal fit was not in keeping with what I would expect from Beretta. While not ideal this is a relatively easy fix to clean this up. The forend wood-to-metal fit on the other hand was quite good.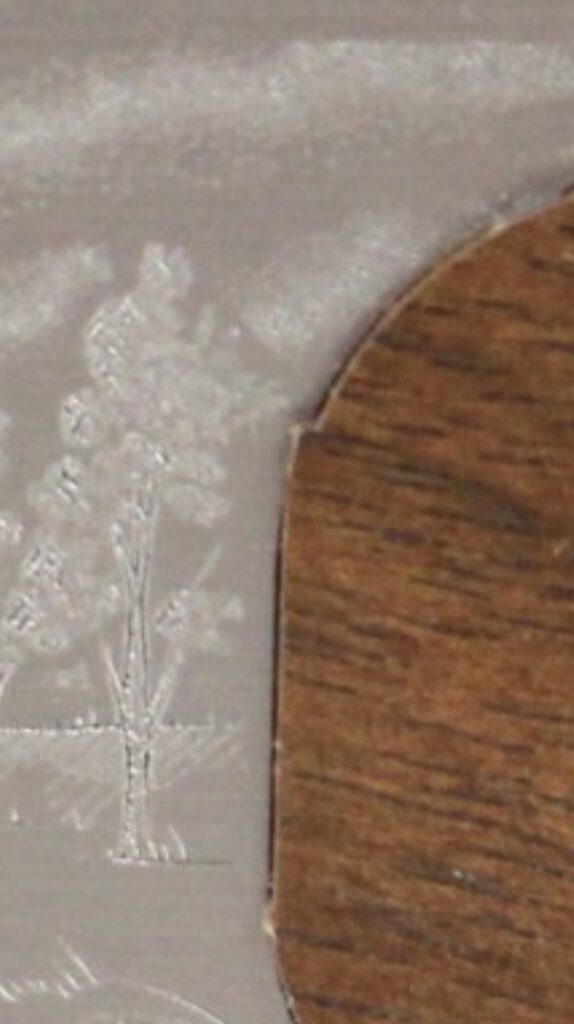 Beretta 687 Silver Pigeon III – Specifications
| | | | | |
| --- | --- | --- | --- | --- |
| Barrel length (cm) | 67/71/76 | 67/71/76 | 67/71 | 67/71 |
| Barrel length (in) | 26 1/2″ – 28″ – 30″ | 26 1/2″ – 28″ – 30″ | 26/28 | 26/28 |
| Chamber (mm) | 76 | 76 | 70 | 76 |
| Chamber (in) | 3″ | 3″ | 2″ 3/4 | 3″ |
| Choke | OCHP | OCHP | OCHP | MC |
| Gauge | 12 | 20 | 28 | .410 |
| Lylium | Y | Y | N | N |
| Rib | 6×6 | 6×6 | 6×6 | 6×6 |
Beretta 687 Silver Pigeon III – Final Thoughts
The 687 Silver Pigeon III is a mid-grade over/under shotgun that is overall very nice quality. My favorite aspects of this gun are first and foremost the fit. This gun comes to my shoulder like a dream. I will have no excuses in the grouse woods with my 687. Additionally, the engraving on the 687 is on par with what one would expect from a far more expensive gun. If you're considering a new sub – $3,000 over/under shotgun, the 687 Silver Pigeon III should be very high on your consideration list. Includes chokes, and a hard plastic case.
Beretta 687 Silver Pigeon III – $2,949 (at this writing)
Related Content: The Ultimate Grouse Hunting Guide
Note: HuntTested may receive a small commission if you purchase a product from the links on this page. This does NOT increase your price and helps to pay for the content you're enjoying. All opinions belong to HuntTested.