Irish Setter Wingshooter Boot Style 894 Review
I'll admit it, I have a bias for a classic design. And, it doesn't get much more classic than a pair of Irish Setter Wingshooter boots. The Wingshooters you can buy today, are largely identical to the boots your grandfather wore while chasing roosters. The reason this design has survived for so long isn't about nostalgia, it's about performance. The Irish Setter Wingshooter is an excellent upland hunting boot using proven boot construction techniques to make it comfortable, supportive, and durable.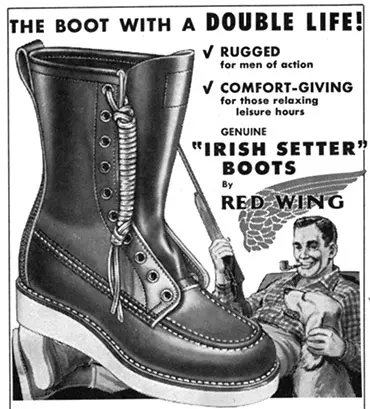 Irish Setter Wingshooter Style 894 Overview
I tested my Irish Setter Wingshooters for ten days of upland hunting. First on a northern Minnesota grouse hunt, and then on a cold and snowy South Dakota pheasant hunt. The 894's while waterproof, are not insulated. However, I wore mine with quality wool socks and my feet were warm and dry while hunting in the snow and 20-degree weather. If you commonly hunt in the snow and cold, you may want to opt for Wingshooter Model 896 which includes 400 grams of insulation.
For me, these boots did require a little bit of a break-in period to become totally comfortable. During my hunts, I rotated the new Wingshooters, with a different pair of my upland hunting boots. After a few days of hunting, I found myself increasingly reaching for the Wingshooters as they became more comfortable with each day of use. The fact that I was increasingly choosing the Wingshooters each morning for the day's hunt, is perhaps the best endorsement that I can give them.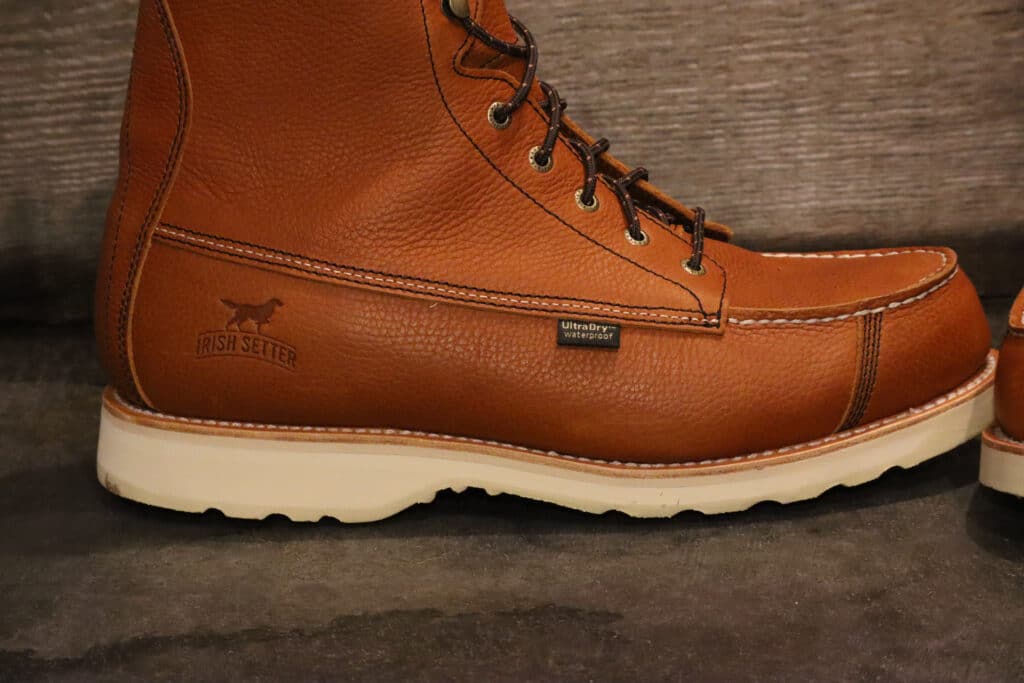 TECHNICAL SPECIFICATIONS – Irish Setter Wingshooter Style 894
Height: 9-inch
Waterproof: UltraDry™ Waterproofing System
Leather Type: Full Grain, Waterproof
Construction: Goodyear Leather Welt
Footbed: Removable Polyurethane
Shank: Steel
Outsole: Prairie – White
Lining: Moisture Wicking Nylon
One of the best features of these boots is not the boots but the store you buy them in. If you happen to live near a Red Wing Shoe store (a great Minnesota-based company), you can first ensure that you get the perfect fit, but you can also drop your boots off for service, in the case of my boots at the end of the season they applied a natural oil to preserve the leather and help them retain their water repellency. The best part is it's completely free of charge!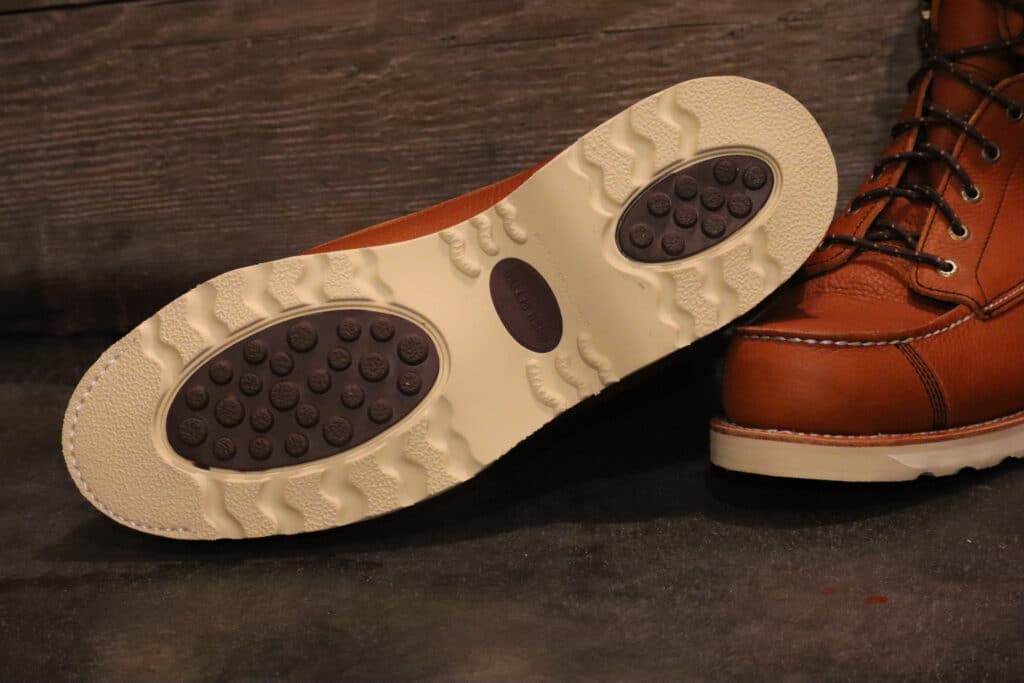 Irish Setter Wingshooter Final Thoughts
For the upland hunter, a good pair of boots is a critical piece of gear. They have to be comfortable and provide support for miles of walking each day. They also have to be durable, upland hunting is very hard on boots. In the long run, it's better to spend a bit more on a quality pair that will last, versus replacing a cheaper pair every year. While it will be a few years before I can tell you how well these boots actually held up, based on the build quality, I expect no issues with durability. From the materials used to the stitching and assembly, the Wingshooters have solid quality throughout and they've quickly become a favorite upland hunting boot.
Irish Setter Wingshooter Model 894 – $200 – Available at IrishSetterBoots.com or Amazon
Note: HuntTested may receive a small commission if you purchase a product from the links on this page. This does NOT increase your price and helps to pay for the content you're enjoying. HuntTested did receive product consideration in coordination with this article. All opinions belong to HuntTested.
Related Content: Irish Setter Elk Tracker Boots